We're sorry, there are no entries at this time.
here's how it works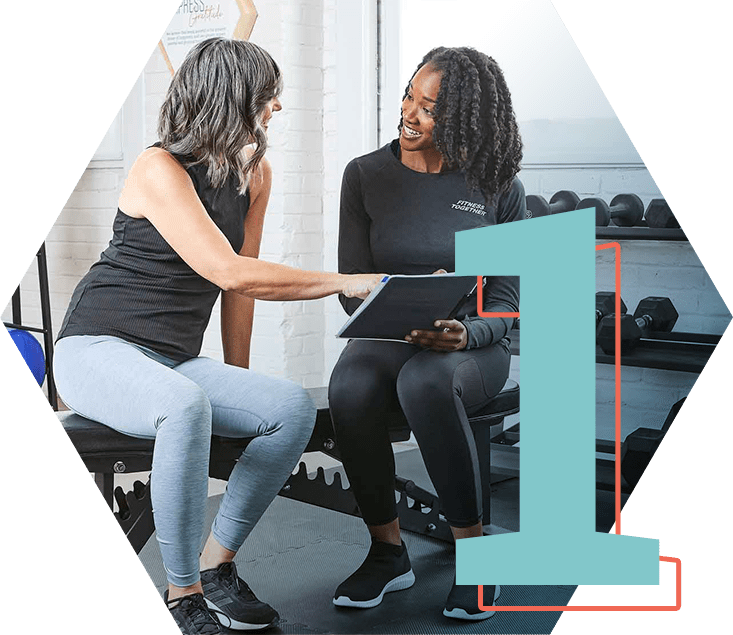 complimentary
signature fit evaluation
A complimentary signature process where we learn about your goals, health history, and take you through a mini workout so we have the information we need to begin building your customized program.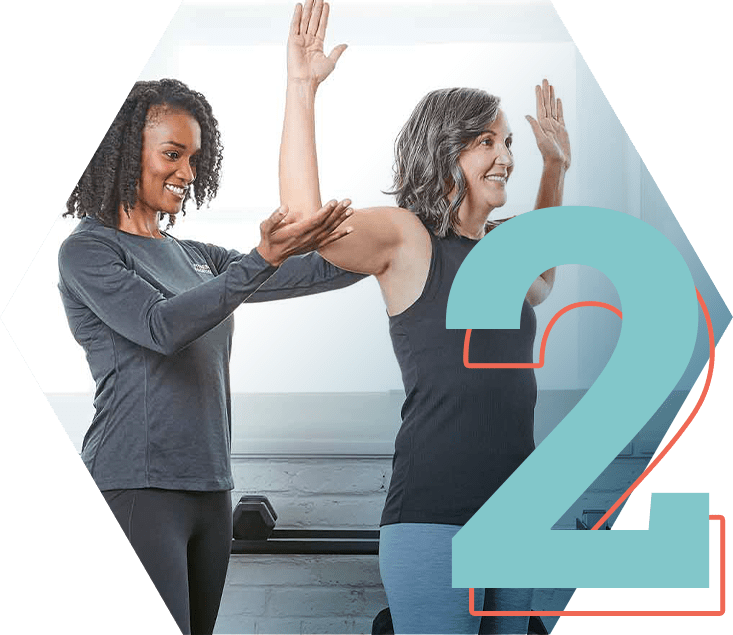 full body assessment
A comprehensive fitness assessment to collect baseline metrics that will help us track your progress.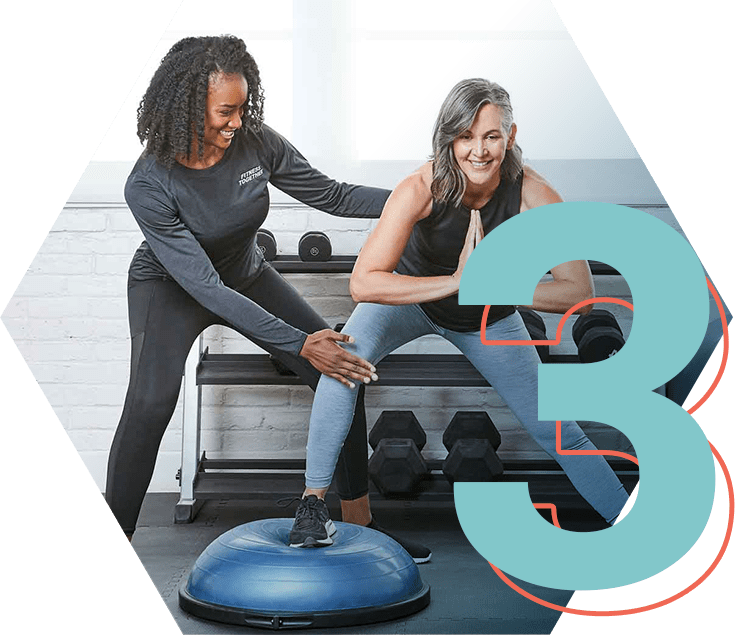 personal training session
Meet your trainer in your private suite (or virtually) for your 1:1 session to begin your completely customized workout program.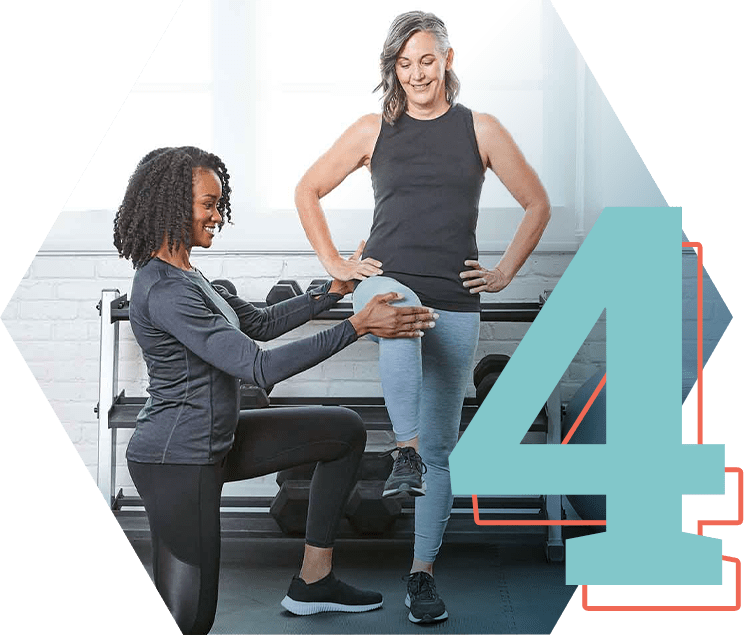 progress checks
A comprehensive assessment every 6 weeks so we can celebrate your progress and set new goals.
WHAT CLIENTS ARE SAYING...
I AM THRILLED TO BE ABLE TO DO TRAINING AT HOME. MY TRAINER IS GREAT - SMART ATTENTIVE SKILLED AND KIND. I HIGHLY RECOMMEND HIM. I TIHNK BEING ABLE TO TRAIN AT HOME SIGNIFICANTLY CONTRIBUTES TO KEEPING ME SANE DURING THIS STRESSFUL TIME. THANK YOU FITNESS TOGETHER AND JOHN SCHMIDT.

Consistency, good attitude, helpful, flexible.

Very responsive and flexible accommodating clients' needs. Engaged, fun trainers. Great location/ parking. Never crowded. Responsible attitude about adhering to Covid protocol. Only downside is somewhat claustrophobic basement environment. There are so many empty storefronts in the area - would love to see FT in one of them!

Great Trainer - very skilled and very flexible and kind as well. I Miss working out in the studio but I find that I am able to keep my energy and my interest up with work outs on zoom. It is a good alternative but I do look forward to when I can return to the studio. The team is very flexible and innovative so that the home based work out is engaging and I can still work up a good sweat. Thank you John!