here's how it works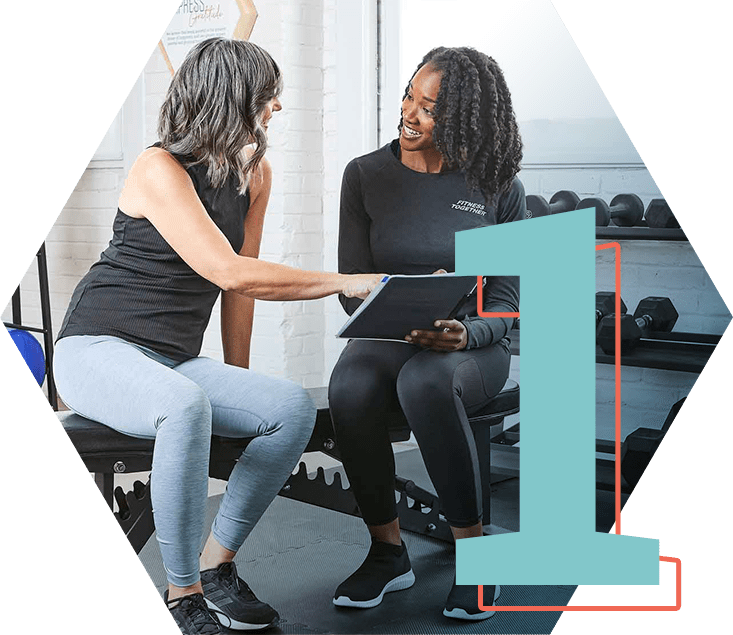 complimentary
signature fit evaluation
A complimentary signature process where we learn about your goals, health history, and take you through a mini workout so we have the information we need to begin building your customized program.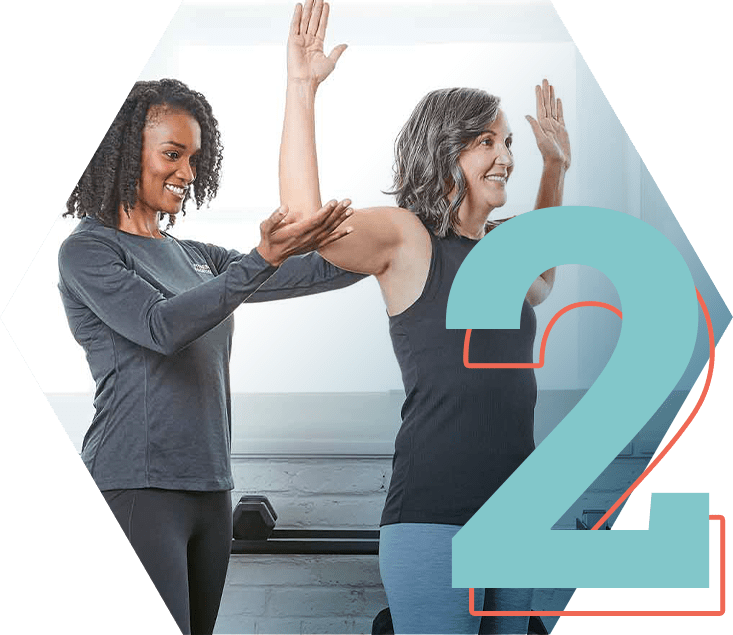 full body assessment
A comprehensive fitness assessment to collect baseline metrics that will help us track your progress.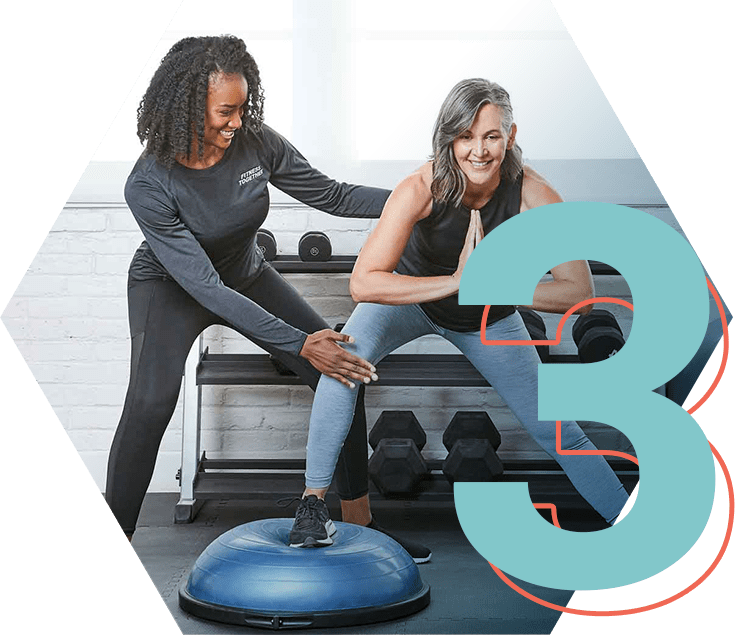 personal training session
Meet your trainer in your private suite (or virtually) for your 1:1 session to begin your completely customized workout program.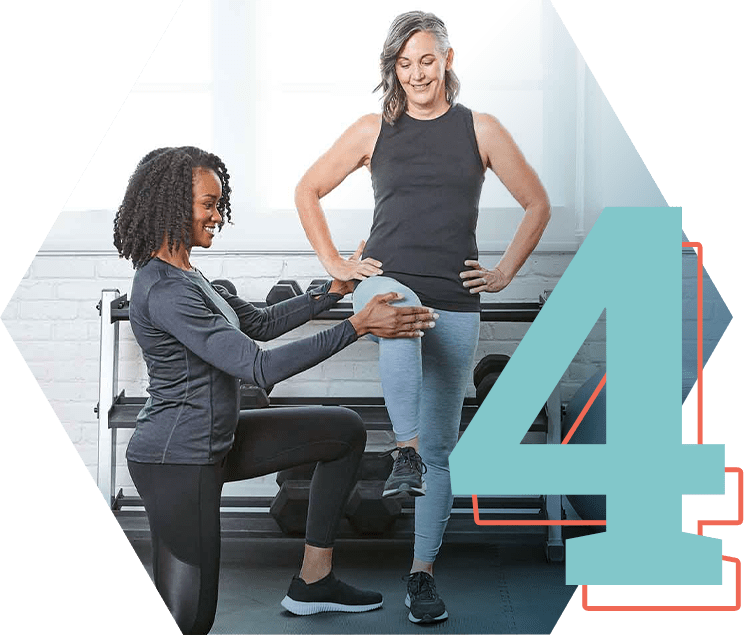 progress checks
A comprehensive assessment every 6 weeks so we can celebrate your progress and set new goals.
WHAT CLIENTS ARE SAYING...
Flexible, knowledgeable and fun staff.

I really love the professional, friendly but serious attitude here. I am a crazy busy person and I appreciate that there are no surprises, schedule changes or interruptions to service. When the people at FT say they will do something, they do it. They call you with follow-ups if you ask a question or make a request, they give advance notice about conditions with the weather, covid, etc. Also, the trainers are people who want to be trainers. They aren't doing this part-time until they find a better gig. They are really passionate about fitness.

I like that the environment is friendly and sessions are tailored for each person and trainers are responsive to feedback and keep overall goals in mind.

First session with Krystal. She was great and I look forward to my next session.