personal training in private suites
PRIVATE WORKOUT SUITE no crowds - just you and your trainer.
CUSTOMIZED WORKOUT programs to fit your needs and goals.
FULLY-EQUIPPED studio suite - no waiting for equipment and no distractions.
Be part of a COMMUNITY that will support you through your journey.
stay on track with your goals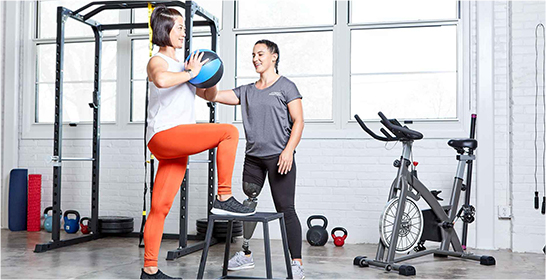 You will feel welcome and comfortable the minute you walk through our doors. Our studios are comprised of a small number of individual fully- equipped private workout suites so you and your personal trainer can devote all attention and energy to your workout.
Can't always make it in, but want to to stay on track with your goals? Check out our LIVE 1-on-1 Virtual Training.


initial assessment to set the
BASELINE & CREATE GOALS

get started in one of our in-studio
PRIVATE WORKOUT SUITES
WHAT CLIENTS ARE SAYING...
Flexible, knowledgeable and fun staff.

I really love the professional, friendly but serious attitude here. I am a crazy busy person and I appreciate that there are no surprises, schedule changes or interruptions to service. When the people at FT say they will do something, they do it. They call you with follow-ups if you ask a question or make a request, they give advance notice about conditions with the weather, covid, etc. Also, the trainers are people who want to be trainers. They aren't doing this part-time until they find a better gig. They are really passionate about fitness.

I like that the environment is friendly and sessions are tailored for each person and trainers are responsive to feedback and keep overall goals in mind.

First session with Krystal. She was great and I look forward to my next session.