Our Studio Location
PERSONAL TRAINING STUDIO
Fitness TogetherMelrose
Next to Faulkners Dry Cleaning
445 Franklin St
Melrose, MA 02176
p. (781) 665-8282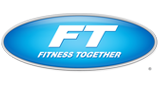 $99 to $199 View Map
HOURS OF OPERATION
Mon - Fri 5:00 AM - 9:00 PM
Sat 5:00 AM - 3:00 PM
Sun Closed

Our Staff
Get to know our friendly Fitness Together® Personal Training Staff at Melrose.
Heather Hoover
Studio Manager ACE Certified Personal Trainer Cancer Exercise Specialist Kettlebell Certified Nutrition Coordinator Pre and Post Natal Specialist
I have always been active and motivated to helping others achieve a healthy and balanced lifestyle. In the past, I started as an equestrian and lacrosse player while attending Stoneleigh Burnham School in Western mass. I then continued my equine studies degree at college in NJ. My passion for a career in fitness was inspired when I resided in Australia and ran through the famous botanical garden or the beach. I realized then this may be a path I should look further down as I actually enjoyed running and exercising. After returning to the states I switched gears from an equine degree to fitness and received my personal trainer certification through ACE in 2007. Since then I have collected several more certifications; Cancer Exercise Specialist, Kettlebell Training, Nutrition Diploma, Functional Flexibility and Pre/Post Natal Exercise Specialist. I believe in changing lifestyles, not quick fixes and that any goal requires a commitment, dedication and accountability.
I also have another huge passion in my life; traveling with my family. My husband was born and raised in the Philippines, so the 46 hour trip with our 6 year old and 10 month old son is bound to happen every year. I have traveled all over the world. From Latin America to Asia and pieces in between, I am a firm supporter in embracing the cultures of the world. I also sit on the alumni board for Stoneleigh Burnham School as the head of the equine department and the global awareness team. I have experienced several international volunteer ventures and always find time to run everywhere I go!
Brendan Stapleton
Owner FT Melrose & Burlington B.S. Psychology & Exercise Science ACE Certified Personal Trainer CES Certified Cancer Exercise Specialist Breast Cancer Recovery BOSU® Specialist (BCRBS) Advance Qualification KFIT Certified Sandbell Certified ViPR Certified TRX Certified Spartan Group X Certified USAT IronMan Marathon Competitor
After being with Fitness Together for over 8 years all I can say is I love my job! There is nothing better than seeing a client reach their goals and become who they have always wanted to be! After graduating Saint Joseph's College of Maine in 2007 with a degree in Psychology and Exercise Science I knew I wanted to work with people and help them get healthy. My goal as a fitness professional is to motivate my clients and make exercise a fun part of their lives. Whether its being able to get out of bed without pain, run faster, jump higher, or just simply increase your overall health, I want you to feel comfortable with us and our facility's intimate design. My staff and I are eager to start you on a journey that will change your life forever. As of October of 2013, I have studied and achieved an advanced certificate as a Cancer Exercise Specialist. This certificate will help current/future clients who will undergo/ are undergoing/ or have undergone cancer treatments such as radiation and/or chemotherapy as well as surgery. Contact me at any time to start your journey!
Some area of fitness we specialize in:
Baby Boomer/Older-Adult Training, High-Intensity Interval Training and Tabata Training, Small-Group/Partner Training, Mixed Martial Arts-Inspired Workouts, Boot Camps, Training for Women, Youth Fitness, Body Weight Training, Biggest Loser Inspired Workouts
Lauren Lovett
Certified Personal Trainer Certified Group X Instructor TRX Certified SandBell Certified
Growing up playing sports, exercise was always been a huge part of my life! Exercise is MY time, MY stress relief and well my passion! I really found my love for fitness 10 years ago the second I walked into a Cardio Kickboxing class. I felt the amazing effects of this high intensity cardio class and swore I would never stop, and well I never did! After attending group fitness classes for more than 10 years, I decided to turn this love for fitness into my career and never looked back. I have been teaching group fitness and training client 1:2:1 for 3 years and can honestly say I love my job! Each day is a new day, each client is a new journey and I can't get enough. Every day I smile knowing that I am playing a role in changing the lives of those around me. I graduated from Plymouth State University with a BS in Psychology and knew my goal in life was to help those around me. I look forward to working with you and helping YOU achieve all your fitness goals!
Jesse LaRossa
ACE Certified Personal Trainer Corrective Exercise Specialist
I have always been an athlete at heart. Played baseball and basketball throughout my youth, and found enjoyment in physical activities. In 2009, I started exercising at my school gym with friends. Each day I learned more about health and fitness, making it the most important aspect of my lifestyle. One of my closest friends who struggled with his weight asked me for help. I went running with him and kept him accountable for his nutrition and exercise each week. One year later he had lost over 80 pounds and thanked me for being his coach throughout the process. The feeling of fulfillment to me was life changing. Becoming a Personal Trainer became paramount. I received my personal training certification in July of 2013 through the American Council of Exercise and have been training with Fitness Together since. I am excited to help you begin your fitness journey with Fitness Together!
Joe Gianino
B.S. Springfield College A.C.E. Certified Personal Trainer NCAA Gymnast
Since I was 8 years old I have been involved in personal fitness though my gymnastics training. My training led me to compete locally and nationally in the Junior Olympic national program. I continued my career through high school and College. Spending time in the gym striving to meet my goals in gymnastics had been my passion. After graduation I continued to train students in gymnastics and realized training others was my real passion. I studied and completed a certification program through American Council of Exercise. Shortly thereafter I joined Fitness Together and started my professional career as a trainer. I enjoy helping people set realistic goals. I take pride in making sure each client understands the exercise they are doing and that the exercise is being done correctly to maximize the benefit. I enjoy explaining to clients why a well-rounded balanced exercise program designed specifically for them is
most important. The Fitness Together philosophy of exercise, nutrition and lifestyle is a perfect fit for me. Personal training and lifestyle is a lifelong commitment for me. I want to help you meet your goals. I look forward to working with you as we travel down the path of fitness
.
Liz Andersen
Professional Fitness Coach N.A.S.M. Certified Personal Trainer
Hi! My name is Liz Andersen. I am happy you trusted me to help you reach your health and wellness goals. I am graduate of Salem State College. I have a degree in Nuclear Biotechnology. Working in the Biotech industry left me unfulfilled. I left my job to peruse education and training in what I love most, fitness and health. I have a specialized interest and certificate in weight management and sport specific nutrition.
As a mother of two young children and an athlete, I understand the challenges of finding a balanced lifestyle. I look forward to working together to create and achieve all of your goals!