here's how it works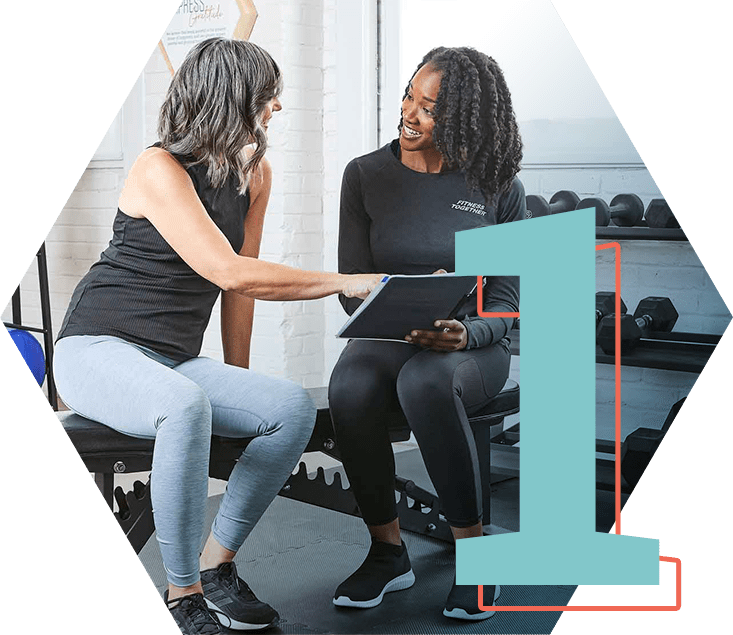 complimentary
signature fit evaluation
A complimentary signature process where we learn about your goals, health history, and take you through a mini workout so we have the information we need to begin building your customized program.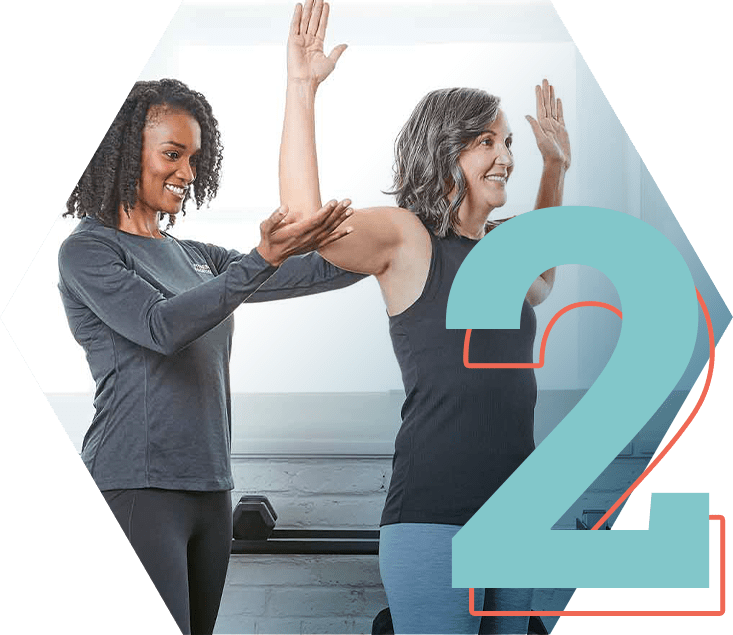 full body assessment
A comprehensive fitness assessment to collect baseline metrics that will help us track your progress.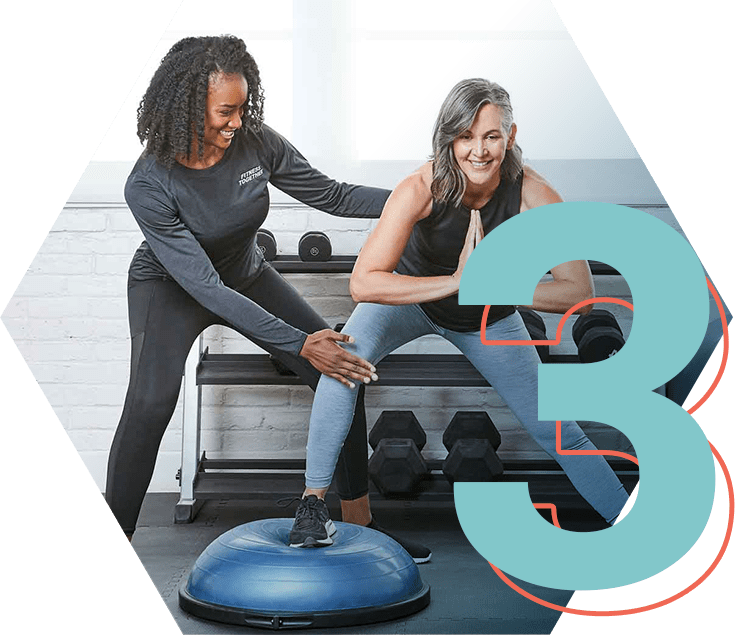 personal training session
Meet your trainer in your private suite (or virtually) for your 1:1 session to begin your completely customized workout program.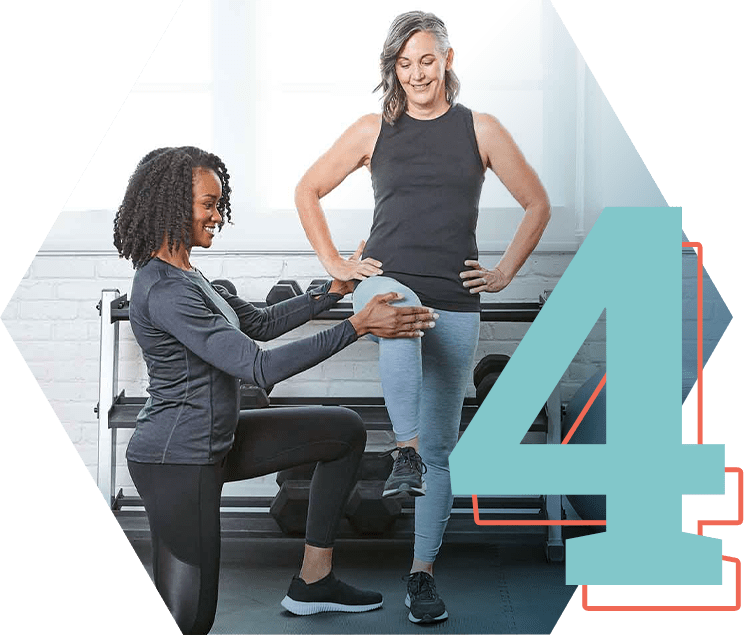 progress checks
A comprehensive assessment every 6 weeks so we can celebrate your progress and set new goals.
WHAT CLIENTS ARE SAYING...
Client of the Month - January 2022

Mike Palumbo

Who is He? He is…

A Melrose native, a husband, a father to his 16 year old boy and 11 year old girl, an accountant and owner of his own business.

Why is He? Because He...

Has made exercise in and out of the gym a priority by practicing what he's been learning in his workouts along with staying on top of his nutrition since he started, which has resulted in him losing 2.5 percent of his body fat, 3.5 inches of his waist, an inch from his hips and all while gaining a tremendous amount of strength and flexibility. He can reach his toes now!

How did He? He…

Worked out 3x per week at Fitness Together Melrose while also training a bit on his down down time. Mike always comes early, rarely misses a workout and usually stays after for cardio too. One of his biggest accomplishments has been adhering to his nutrition plan, even throughout the holiday season and while traveling.

Fun facts about Mike…

Mike loves spending time with his family and friends, going to NH on the weekends, traveling, sports with the kids and playing golf in the summers.

A note from Mike:

"FT created a training and nutrition plan that worked specifically for me. In two months, I reached my goal of lowering fat. I feel great!"

Congratulations Mike!!!