Our Studio Location
PERSONAL TRAINING STUDIO
Fitness TogetherMelrose
Next to Faulkners Dry Cleaning
445 Franklin St
Melrose, MA 02176
p. (781) 665-8282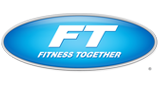 $99 to $199 View Map
HOURS OF OPERATION
Mon - Fri 5:00 AM - 9:00 PM
Sat 5:00 AM - 3:00 PM
Sun Closed

« Previous Page 2 of 60 Next »
Blog
Brett Klika Feb 22, 2018 Fit Fun
Sitting in the back of the cab, my palms were sweating and my heart was racing.
I was on the way to what I considered at the time to be one of the biggest career opportunities of my life. In the driver seat was an affable guy in his 50s with a gray ponytail descending from his well-worn camouflage baseball hat. He could see I was stressing, so he started chatting me up through a gap-toothed smile and southern drawl. "Hey, man, you look nervous." I confirmed, sharing the source of my stress. "You know what man? When I feel like that, I just take a deep breath, like 1-2-3, then pretty soon, ain't nothin' botherin' me."
Wouldn't it be great if escaping from stress was that easy? Actually, a growing body of research suggests that proper, controlled breathing can improve heart and lung function while decreasing the negative physical, mental and emotional impact of stress.
I'm not sure my cab driver was privy to this research, but he was definitely on to something.
« Previous Page 2 of 60 Next »