Our Studio Location
PERSONAL TRAINING STUDIO
Fitness TogetherWestborough
57 E Main St.
Suite 120
Westborough, MA 01581
p. (508) 366-0099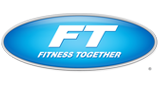 $99 to $199 View Map
HOURS OF OPERATION
Mon - Fri 6:00 AM - 9:00 PM
Sat 7:30 AM - 2:00 PM
Sun Closed

Our Staff
Get to know our friendly Fitness Together® Personal Training Staff at Westborough.
Steve Lichtman
Owner
Steve is the owner of Fitness Together in Westborough and Norwell, MA. His background includes a Bachelor's of Science degree in Communications Management from Ithaca College, Ithaca, NY.
While working in corporate America, Steve traveled extensively and was challenged to maintain a consistent exercise and nutrition program. Steve found the support he needed and dramatically improved his health through the help of Fitness Together.
After 2 years as a client, personal fitness had become a lifestyle for Steve. In October 2005, Steve purchased his Norwell studios. He acquired Fitness Together in Westborough, MA on September 1st, 2006.
Steve has been married for 37 years to his lovely wife, Barbara. They have two active sons, Jeff, age 28 and David, age 25. Steve stays fit working out with his trainers and exercising five times a week. In his free time he enjoys skiing, tennis and kayaking on Cape Cod.
Jess Jamison
MANAGER, CERTIFIED PERSONAL TRAINER
Education
B. A. Psychology- University of Connecticut
M. S. Family Therapy- University of Massachusetts Boston
ACSM Certified Personal Trainer
Why I love what I do: I love to empower clients as they confront their fears, develop goals and overcome barriers. Its great to be in a career that allows me to help others find their inner strength. I am also a firm believer in the mind-body connection: A healthy body equals a healthy mind. Everyone deserves to feel happy, confident, and proud.
Interests: The New England Patriots, hiking and anything adventurous
Chris Chalmers
CERTIFIED PERSONAL TRAINER
Education:
BA Exercise Science, Bridgewater State University
Background & Experience:
"I struggled with my weight growing up as a teenager. I hated how many of the solutions that were presented to me to alter my body composition were not clear and concise. So I dedicated myself to gaining the evidenced based knowledge and experience to answer these questions for myself and my clients."
Interests:
Chris enjoys reading and learning about training and nutritional strategies that have definite answers and proven results.
--
Aren Lemeris
Certified Personal Trainer
Education:
Bachelors of Science in Movement Science – concentration in Sports Medicine from Westfield State University
Certifications: CPR/AED, USA Weightlifting Level 1 Sports Performance Coach
Currently working towards a Certified Strength and Conditioning Specialist certification
Why I love what I do:
I love personal training because of the confidence it builds in my clients. Every single workout is one step closer to their goals. Not only are clients building strength, toning up, losing weight or whatever the goal may be, but they are gaining confidence as well as a stronger and healthier mentality. Another reason I love what I do is that every single person has to start somewhere, and it is truly inspiring to see clients improve each and every day no matter the fitness level they may have started out as.