personal training in private suites
PRIVATE WORKOUT SUITE no crowds - just you and your trainer.
CUSTOMIZED WORKOUT programs to fit your needs and goals.
FULLY-EQUIPPED studio suite - no waiting for equipment and no distractions.
Be part of a COMMUNITY that will support you through your journey.
stay on track with your goals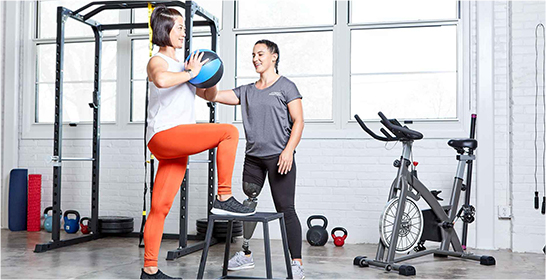 You will feel welcome and comfortable the minute you walk through our doors. Our studios are comprised of a small number of individual fully- equipped private workout suites so you and your personal trainer can devote all attention and energy to your workout.
Can't always make it in, but want to to stay on track with your goals? Check out our LIVE 1-on-1 Virtual Training.


initial assessment to set the
BASELINE & CREATE GOALS

get started in one of our in-studio
PRIVATE WORKOUT SUITES
WHAT CLIENTS ARE SAYING...
I love working out together with Amy guiding my moves every step of the way. They are always available and flexible when needed. Virtual is the way to go for me with Covid still lurking around every corner.

The trainers at Fitness Together are amazing! The are incredibly knowledgeable, friendly, and go out of their way to ensure I achieve all of my goals. They have created a culture where I know I can come in, work out, and not be judged. They meet me where I am at in my workout journey, and help me to continually push myself forward, even on those days when I don't have the motivation. I have never once regretted a workout with them, and I am constantly moving closer to achieving my goals thanks to their help!

VERY KNOWLEDGEABLE UP TO DATE FACILITY ORGANIZED ON TIME FRIENDLY CARING

Everything, friendly and supportive staff. Great space for private training.