here's how it works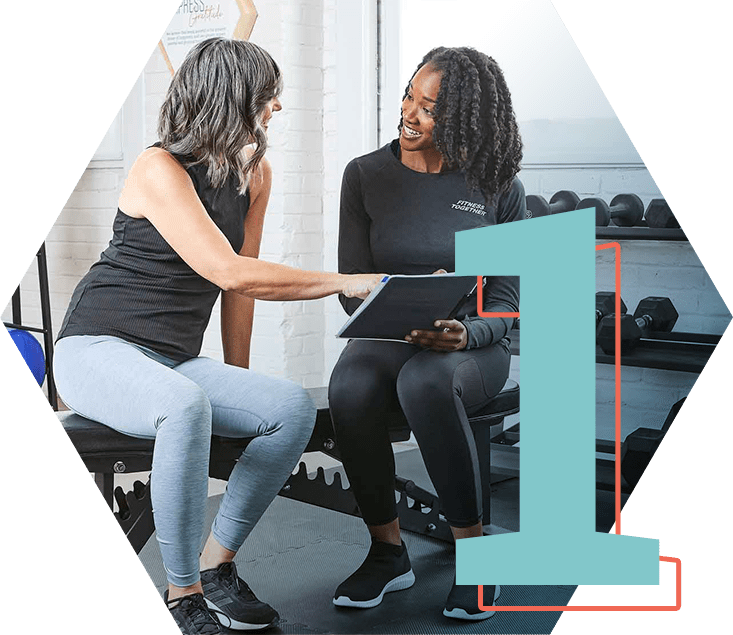 complimentary
signature fit evaluation
A complimentary signature process where we learn about your goals, health history, and take you through a mini workout so we have the information we need to begin building your customized program.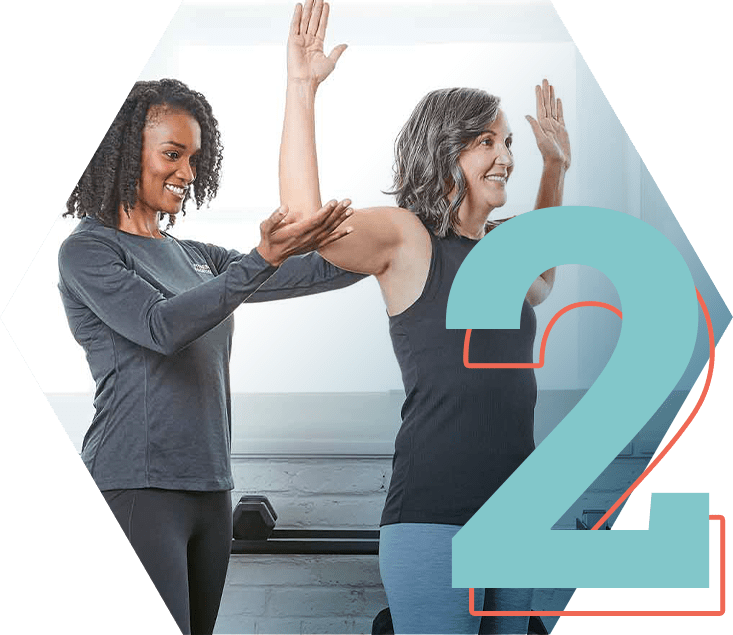 full body assessment
A comprehensive fitness assessment to collect baseline metrics that will help us track your progress.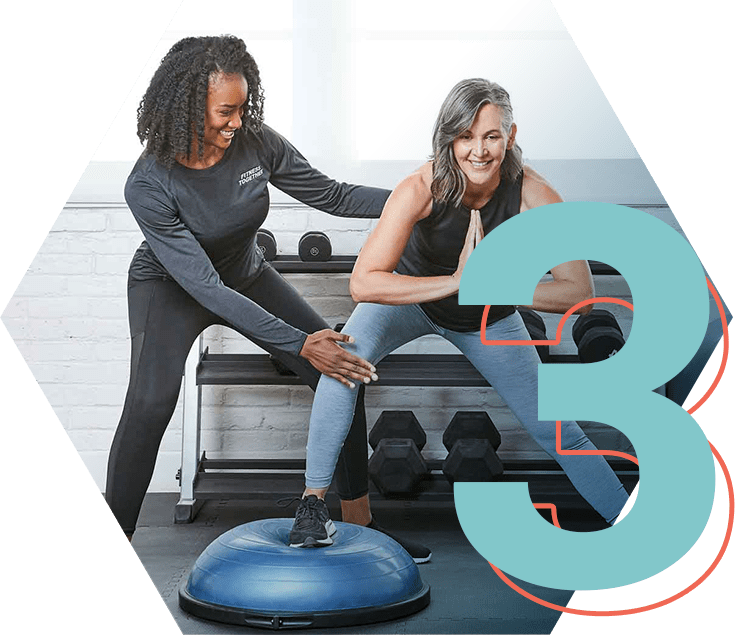 personal training session
Meet your trainer in your private suite (or virtually) for your 1:1 session to begin your completely customized workout program.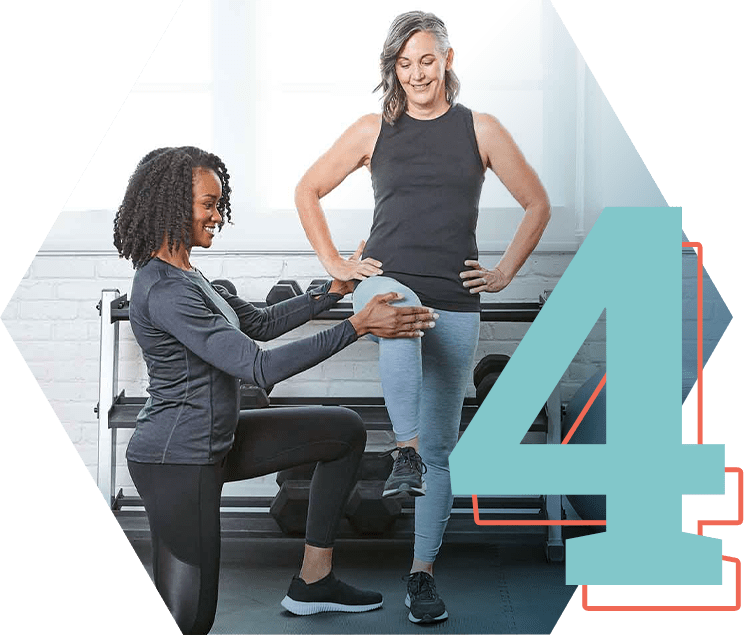 progress checks
A comprehensive assessment every 6 weeks so we can celebrate your progress and set new goals.
WHAT CLIENTS ARE SAYING...
Friendly environment and the trainers make exercises fun that way you don't even feel like you are working out but you will be sweating. Love going there.

Very positive vibe and encouraging me to keep up the exercise all the time. I have had very visible change and very satisfied with the results I made through Fitness Together Andover. This was the one of the best decision I made to start just before the Covid, and I am very happy I could continue on the exercise virtually and now physically at the gym!

Staff is always professional, caring and willing to challenge you to help you meet your goals

This is by far the easiest and best experience I've ever had with fitness. I come from the military where they do not set up proper workouts nor do they explain anything about the workouts that we do, it's more of a 'lets wing it' type thing. Amy not only sets up a proper workout, but she sets it up based on my goals and lifestyle, on top of that she will explain how to do each workout and why. Even if I keep asking which muscles I'm working out and why every single time I do them. I'm not a very outgoing person, and it is always a challenge to meet new people. I can say with absolute certainty that everyone at this location makes me feel comfortable, and welcomed. Above that everyone is friendly, and fun. I even get my sarcastic attitude about literally everything thrown right back at me while I'm working. I've never laughed or had so much fun working out in all my life.