here's how it works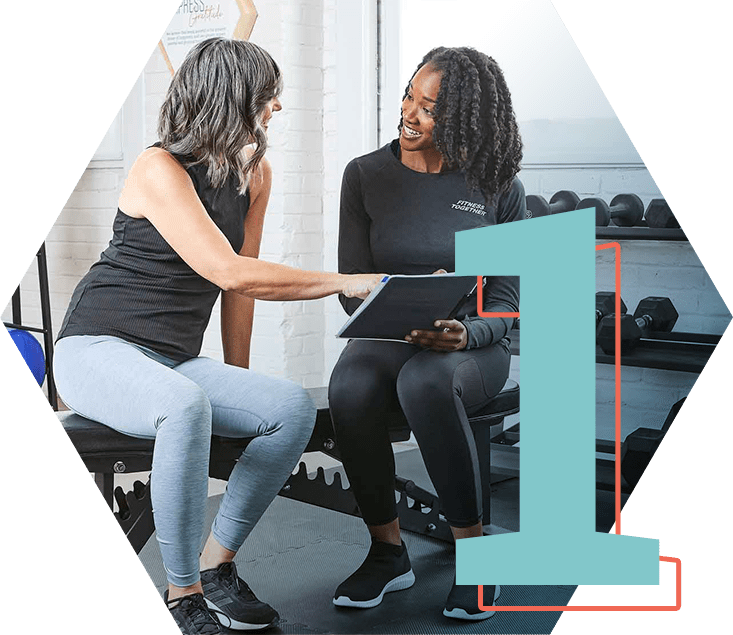 complimentary
signature fit evaluation
A complimentary signature process where we learn about your goals, health history, and take you through a mini workout so we have the information we need to begin building your customized program.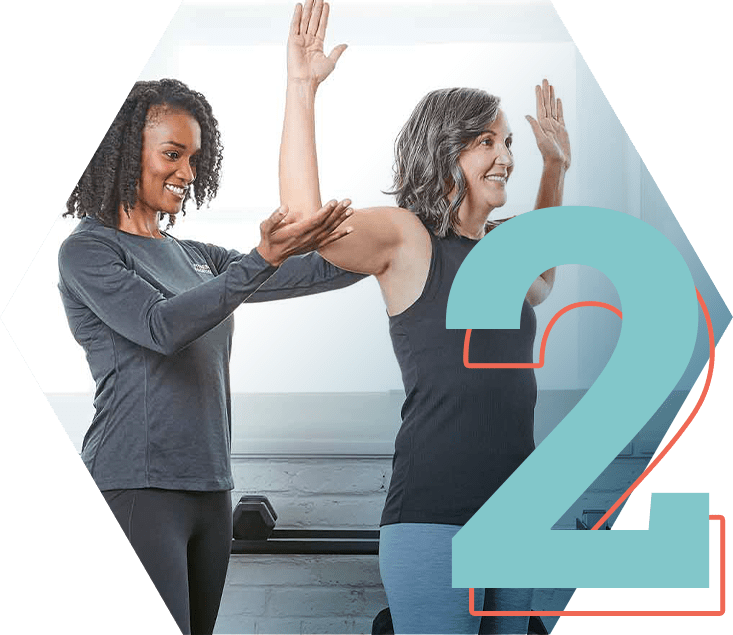 full body assessment
A comprehensive fitness assessment to collect baseline metrics that will help us track your progress.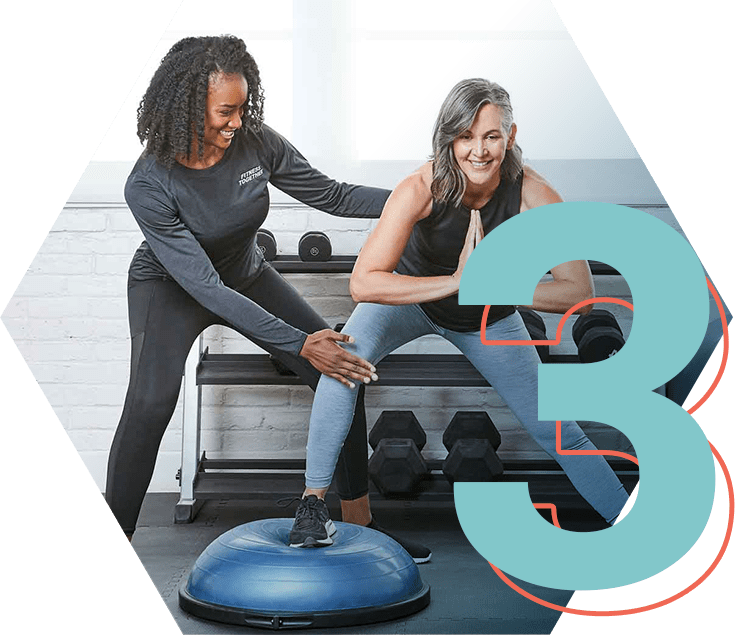 personal training session
Meet your trainer in your private suite (or virtually) for your 1:1 session to begin your completely customized workout program.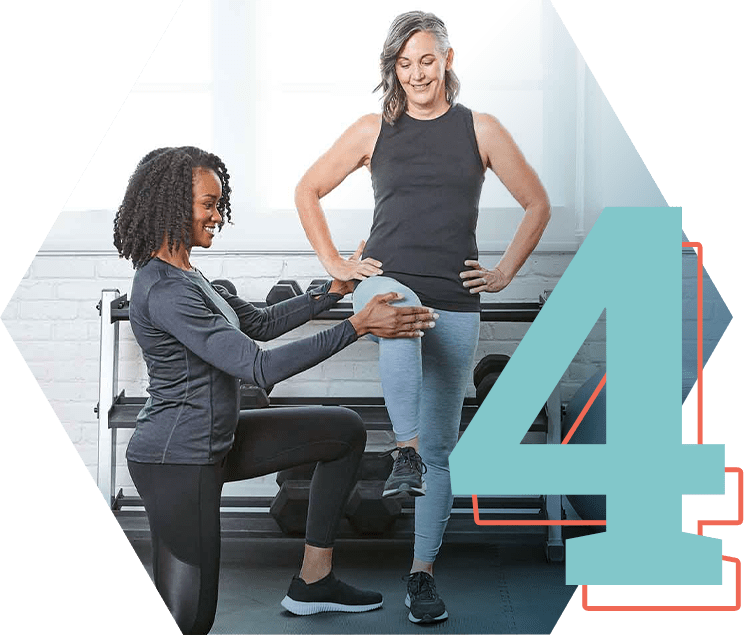 progress checks
A comprehensive assessment every 6 weeks so we can celebrate your progress and set new goals.
WHAT CLIENTS ARE SAYING...
I am amazed at how awesome my virtual workouts have been working out. I meet twice a week and have a pretty small area for my workout. Every time I end my session, I am drenched!!! The exercises that the trainers comes up with are incredible! I love it! I feel safe working out in my home and much less stressed.

The trainers are all equally great in their unique approaches in work outs . Scheduling is flexible and accommodating . Gym is spotless and well equipped. Virtual workouts are great too.

Excellent, professional trainers. They change things up frequently, adapt to your personal needs (or injuries), and are even, friendly and knowledgeable. It's easy to train on line if that's what you want, and Michael (the owner) is friendly, accommodating and professional.

Great trainers; very responsive and receptive owner who's constantly looking to update and improve things; small, clean, well-kept facility; friendly, upbeat environment - feels like family. Nutritionist services available. Aerobic machines and workout equipment available for use when gym is open if they are not in use for training sessions. They've done a super job with virtual training during the pandemic.