Sean Stellmach

,

Owner/Fitness Coach

Years of Experience

Credentials

BS Community Health & Education
NASM-CPT

Sean Stellmach has owned Fitness Together Portsmouth for almost 10 years. He started out as a trainer at another studio, and quickly realized he wanted to own his own. Along with years of experience, Sean's passion for fitness and helping individuals improve their health motivates his team to be the best of the best.

in my free time I like to
Sean resides in Amesbury with his wife, Hannah, daughter, Sophia and pup, Mila. In his free time, Sean enjoys family time, camping, outdoor projects and traveling.

SCHEDULE YOUR COMPLIMENTARY FIT EVALUATION

Keith Dorr

,

Fitness Coach

Years of Experience

Credentials

ACE Personal Trainer Certified
AED/ CPR Certified

Keith training at Fitness Together in September of 2018. Before that he worked as a trainer at Planet Fitness. Soon after graduating high school, Keith decided that health and fitness was a passion pursued it as a career. Being able to impact people's lives in a positive way and help them reach their goals both in and out of the gym is the best reward of all.

in my free time I like to
Aside from fitness, Keith is a major football and baseball fan. He has played baseball for most of his life and gave a shot at football in the summer of 2017, playing semi pro football out of Dover, NH. He also loves cooking, spending time with friends and family, and spending as much time outside as possible.

SCHEDULE YOUR COMPLIMENTARY FIT EVALUATION

Annamarie Wadiak

,

Fitness Coach

Years of Experience

Credentials

BS Public Health
BA communication
ACE-PT, ACE Group Fitness Instructor

Anna started with Fitness Together in the summer of 2020. Before that, she lived in Boston and worked as a Healthy Living Director at the YMCA. Anna started out in fitness during my time at UMass Amherst where she taught classes at the Recreation Center and for local organizations. Anna loves being a Fitness Together trainer because FT brings something to the table that she hasn't seen at another gym. The attention to programming, practice of private workouts and focus on excellent customer service makes FT special and a great place to work. The clients are the best part -Anna's met some of the best, most inspiring people, and feels lucky to have a job where she can help great people feel happier and healthier.

in my free time I like to
Anna resides in Newmarket and enjoys the local trails and food places. She also love to go for runs, do group fitness, toy around with her violin, and go surfing. When she's resting, Anna listens to Broadway tunes and bakes.

SCHEDULE YOUR COMPLIMENTARY FIT EVALUATION

Jesse Jacques

,

Fitness Coach

Years of Experience

Credentials

B.S. Kinesiology - UMaine Orono
NSCA CPT
ISSA certified nutritionist
ISSA CRP/AED certified

Jesse was born and raised in central Maine. Although he played sports and had an interest in athletics his entire life, he originally planned to follow in the footsteps of his brother by becoming an engineer. After realizing what a powerful impact fitness had in his own life he quickly switched his studies from engineering to kinesiology and business administration with the intentions of becoming a personal trainer. He graduated from the University of Maine (go blackbears) in 2019 and went on to become a NSCA certified personal trainer and an ISSA certified nutritionist. Jesse joined the Fitness Together team in 2021. He believes that any individual has the power to make great change in their lives through fitness and that it is a fitness coach's job to make change simple and attainable.

Nick Pitts

,

Fitness Coach

Years of Experience

Credentials

B.S. in Recreation Management
ACE-CPT

Nick grew up in Greenland, NH and is a recent graduate at the University of New Hampshire. He became interested in fitness while running track and field at Portsmouth High School in 2012. After graduating, his passion for strength training carried on which drove him to pursue a career in fitness. Nick enjoys incorporating all styles of training into his workouts including powerlifting, bodybuilding, aerobics, calisthenics and circuit training. Nick Joined the Fitness Together team in 2021. His favorite part about being a trainer is seeing his clients progress and reach their goals. He also enjoys learning new exercises and techniques and sharing them with his clients.
here's how it works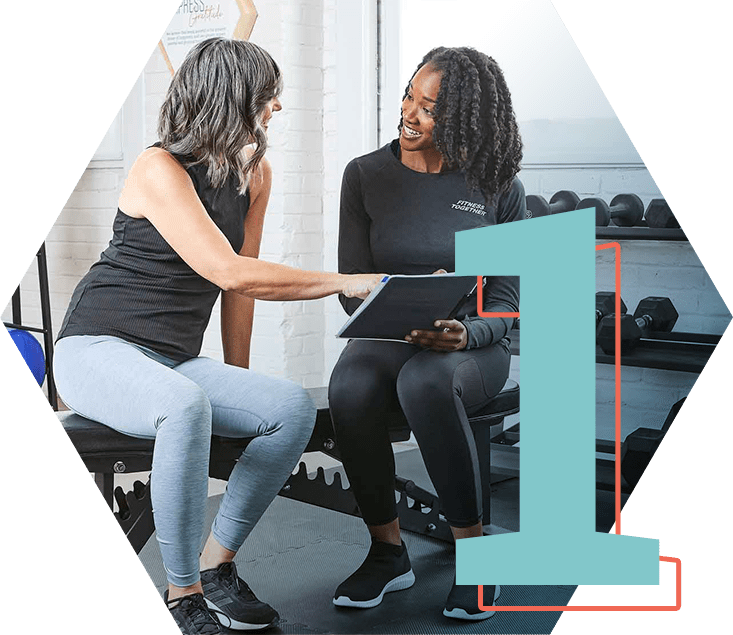 complimentary
signature fit evaluation
A complimentary signature process where we learn about your goals, health history, and take you through a mini workout so we have the information we need to begin building your customized program.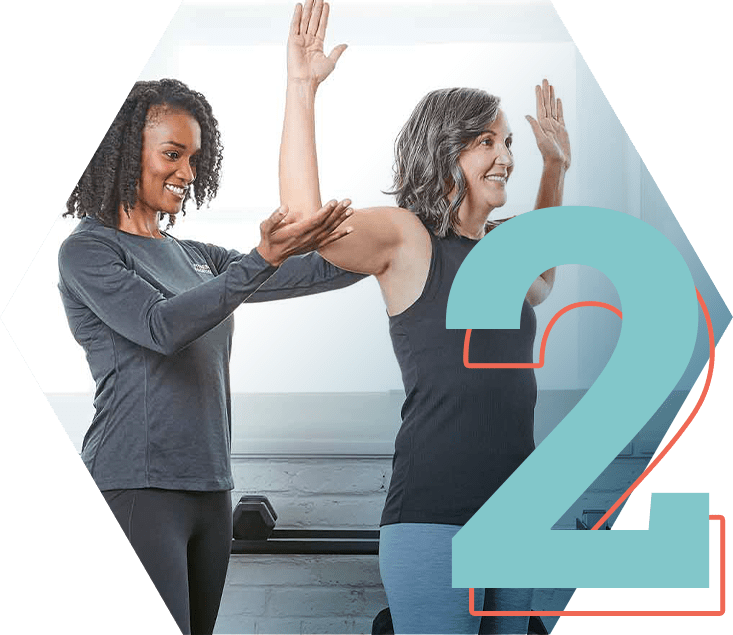 full body assessment
A comprehensive fitness assessment to collect baseline metrics that will help us track your progress.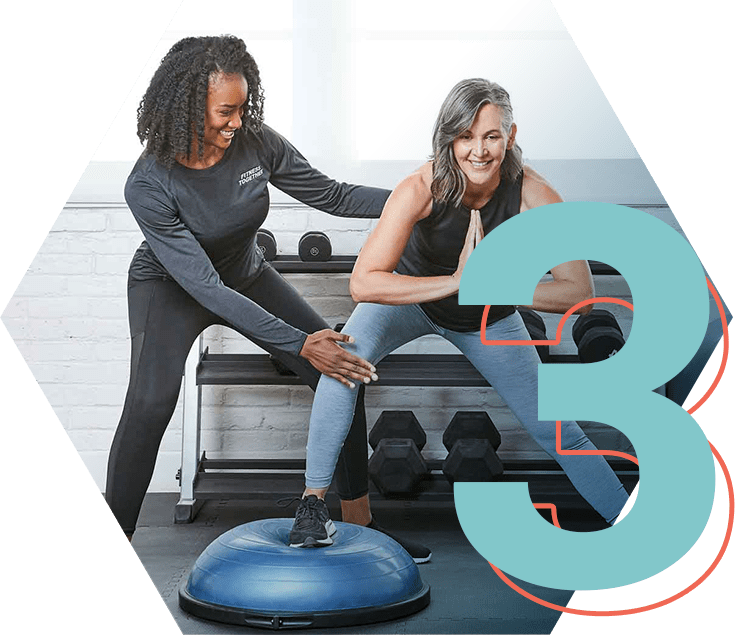 personal training session
Meet your trainer in your private suite (or virtually) for your 1:1 session to begin your completely customized workout program.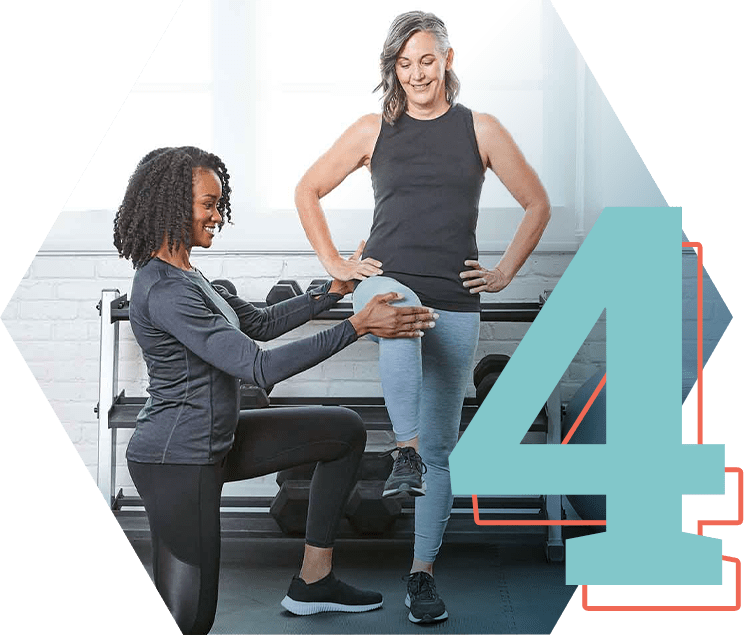 progress checks
A comprehensive assessment every 6 weeks so we can celebrate your progress and set new goals.
WHAT CLIENTS ARE SAYING...
I started working out after having breast cancer and heading to osteoporosis. My primary goal with FT was to increase bone density. I now have normal bone density.

Friendly people who care about helping you achieve your goals. FT helped me prepare to hike the Appalachian Trail at age 65. If you have the will, FT will show you the way.

The high quality training and nutrition advice at Fitness Together has helped me reach my fitness goals. I've lost 20 pounds and have a BMI of 22.8!

I have been working out at FT for a couple of years and it has made a dramatic difference in my health. I no longer need hip surgery and I am able to dance and hike again.