here's how it works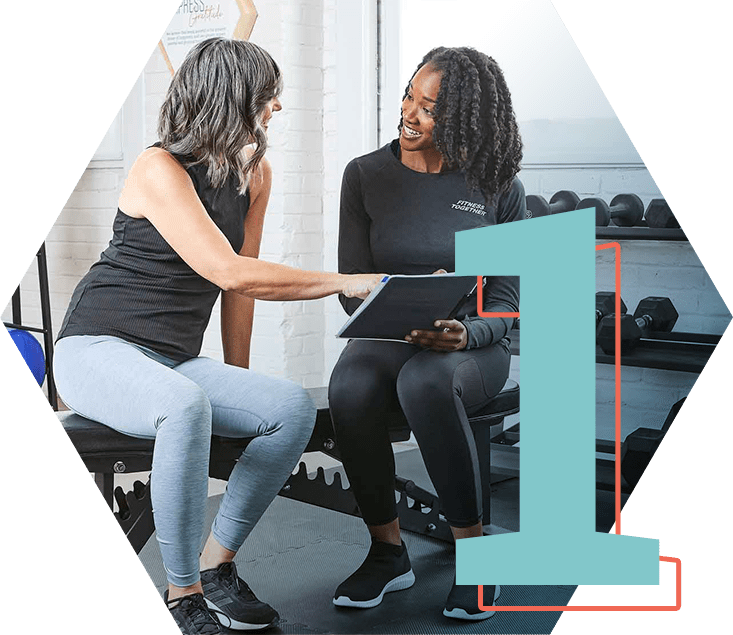 complimentary
signature fit evaluation
A complimentary signature process where we learn about your goals, health history, and take you through a mini workout so we have the information we need to begin building your customized program.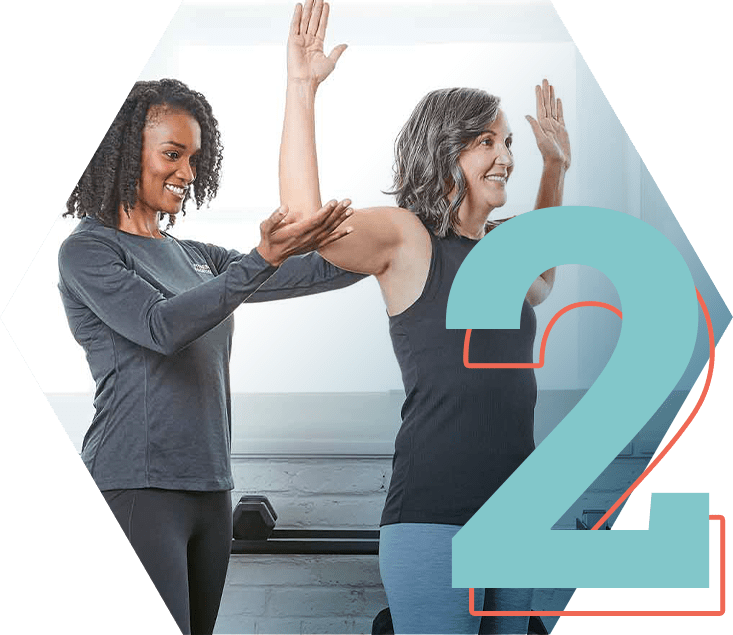 full body assessment
A comprehensive fitness assessment to collect baseline metrics that will help us track your progress.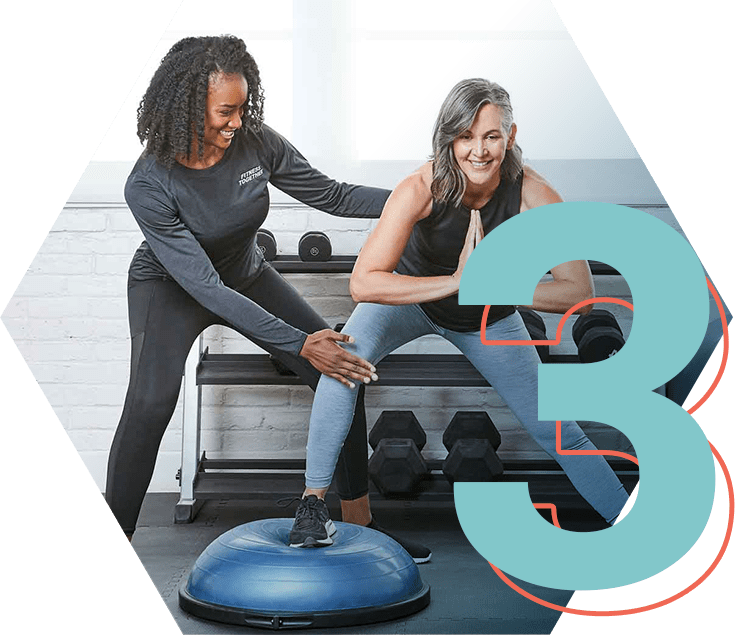 personal training session
Meet your trainer in your private suite (or virtually) for your 1:1 session to begin your completely customized workout program.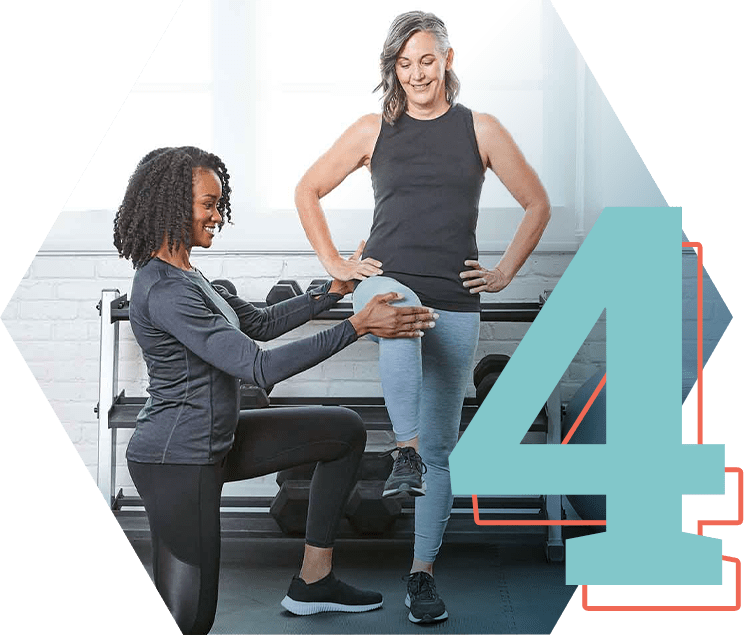 progress checks
A comprehensive assessment every 6 weeks so we can celebrate your progress and set new goals.
WHAT CLIENTS ARE SAYING...
Great trainers, who pay attention to posture and position as you exercise to make sure you get the best outcome. Over the course of 3 years my muscle tone has greatly improved, plus my balance. Good Job Fitness Together

The trainers are great, and their various styles are complementary.

Personalized approach to fitness and the motivation provided by the trainers.

FT Portsmouth was happy to welcome me back after 3 1/2 months away because of COVID concerns, even reserving my usual slots on Monday and Wednesdays for me to take back immediately. Keith was sensitive to my need for a gentle reintroduction to my routines which would not leave me inert because of painful arthritis the balance of the week. We shall build back slowly and surely. I am happy to be back to the routine.