personal training in private suites
PRIVATE WORKOUT SUITE no crowds - just you and your trainer.
CUSTOMIZED WORKOUT programs to fit your needs and goals.
FULLY-EQUIPPED studio suite - no waiting for equipment and no distractions.
Be part of a COMMUNITY that will support you through your journey.
stay on track with your goals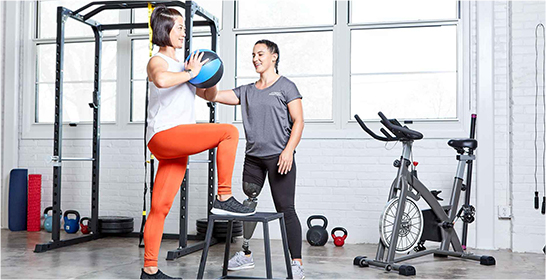 You will feel welcome and comfortable the minute you walk through our doors. Our studios are comprised of a small number of individual fully- equipped private workout suites so you and your personal trainer can devote all attention and energy to your workout.
Can't always make it in, but want to to stay on track with your goals? Check out our LIVE 1-on-1 Virtual Training.


initial assessment to set the
BASELINE & CREATE GOALS

get started in one of our in-studio
PRIVATE WORKOUT SUITES
WHAT CLIENTS ARE SAYING...
Personalized approach to fitness and the motivation provided by the trainers.

FT Portsmouth was happy to welcome me back after 3 1/2 months away because of COVID concerns, even reserving my usual slots on Monday and Wednesdays for me to take back immediately. Keith was sensitive to my need for a gentle reintroduction to my routines which would not leave me inert because of painful arthritis the balance of the week. We shall build back slowly and surely. I am happy to be back to the routine.

The professionalism displayed by all the trainers are exceptional and noteworthy!!! Ben

The Fitness Together team delivers personalized fitness training in a private setting. The staff is relaxed and friendly, but above all professional in what and how they deliver their services. I have been a client for almost three years, and can honestly say they changed my life.