Our Studio Location
PERSONAL TRAINING STUDIO
Fitness TogetherPoint Loma
Liberty Station (in ACE Hardware Building)
2750 Dewey Rd
Suite 101
San Diego, CA 92106
p. (619) 756-7500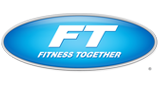 $99 to $199 View Map
HOURS OF OPERATION
Mon - Fri 6:00 AM - 9:00 PM
Sat 6:00 AM - 3:00 PM
Sun Closed

M - F 6AM to 9PM
Sat 6AM to 4PM
Sun Closed
Our Staff
Get to know our friendly Fitness Together® Personal Training Staff at Point Loma.
Greg Sterner
Owner, Licensed Physical Therapist Certified Nutrition Specialist (AASDN) Certified Strength and Conditioning Specialist (NSCA)
Ever since Greg Sterner was in high school, he knew he wanted to help people get fit, strong and stay that way. Greg decided to pursue his passion and graduated from Northeastern University with a Bachelor's degree in Physical Therapy. For the past ten years he has been helping people get in the best shape of their lives as a certified personal trainer through the American Council on Exercise (ACE) and a Nutrition Specialist through the American Academy of Sports Dietitians and Nutritionists (AASDN). In addition, Greg has also been helping people overcome injuries and obstacles to fitness as a Physical Therapist, with his elite certification as a Board Certified Orthopedic Clinical Specialist through the American Physical Therapy Association (APTA), a title only a small percentage of the country hold, as well as a Certified Strength and Conditioning Specialist (CSCS) through the National Strength and Conditioning Association. Greg was eager to take his knowledge and experience helping people one step further, and has recently opened Fitness Together, a one-on-one private personal training studio in the heart of Point Loma at Liberty Station. Fitness Together specializes in one-on-one workouts with your personal trainer in a private training suite, where clients can work on individual goals and where trainers are sensitive to special conditions, such as injuries. In addition to changing the lives of his clients, Greg has volunteered and spoken to senior groups on such topics as arthritis and physical training. He has also co-presented seminars in La Jolla and Aspen, CO on sports performance training for athletes in all realms of sports.
To Schedule a FREE SESSION with Greg please CLICK HERE
Hannah Haberfield
Head Trainer NASM CPT UCSD Certificate of Fitness Instruction/Exercise Science UCSC BA Neuroscience and Behavior TRX Group Suspension Training Total Gym Gravity Certified Trainer
I started my fitness career after 3 years in the medical field. After working as a medical assistant I couldn't ignore how many of our patients were being pushed drugs or surgeries as their only option when preventative medicine, a healthy lifestyle, and nutrition were not even discussed. After years of keeping this frustration inside I quit my job and went back to school to become a personal trainer.
A few years later, I am a NASM certified Personal Trainer with experience training a wide variety of clients including new/returning exercisers, active older adults, post surgery, those seeking weight loss/muscle gain, and advanced weight training. I take joy in my job and feel honored being allowed to be part of your health journey.
I have always had a passion for and been actively involved in a fit lifestyle. I was a competitive swimmer until age 20 and since then have kept busy with weight lifting, yoga, swimming, and the occasional 5k. It is not just something I preach to those I am training - I strive to lead by example and show my clients that with hard work, a positive attitude, and the right nutrition and exercise for your body, any goal is achievable!
When I'm not at Fitness Together, you can find me getting my own workout in, hiking with my boyfriend and our two dogs, or exploring San Diego's amazing restaurant scene!
To schedule a Complimentary Training Session/Consultation with Hannah please
CLICK HERE
Andrew Robertory
Personal Trainer, NPTI-CPT, NASM-CPT, and NASM-CES (Corrective Exercise Specialist)
I have a passion for the fitness industry that started with my involvement in sports at a young age, continued through my years in the military, and culminated in the education I've pursued. I am committed to helping others achieve their goal, whether it is to lose weight, to be fitter or become stronger. I am reliable, motivated, empathetic and enthusiastic when working with clients. Whether I am one-on-one or in a semi-private class, I will tailor the workouts to my clients goals.
I have certifications that include NPTI-CPT, NASM-CPT, CPR/AED, and NASM-CES. I am also working towards my NASM-PES certification at National Personal Training Institute. Once I have completed the PES course, I will be pursuing an Exercise Science degree at Miramar College.
When I am not in the gym training clients or myself, I love exploring San Diego on hikes or hitting the beach playing Frisbee or Volleyball with close friends and family.
To Schedule a FREE SESSION with Andrew please CLICK HERE
Jillian Hicks
NASM Certified Personal Trainer Fit Body Boot Camp: TRX Certification Fat Loss Coach Certification
Fitness has been a relatively new-found passion that I have established a strong commitment to maintaining. I believe that life's successes emanate from strong mental health, mental health is created through physical activity and positive attitude. My fitness journey began by completing the National Academy of Sports Medicine, CPT, which propelled me into instructor positions at local San Diego boot camp classes. Since then, I attended Fit Body Bootcamp University, which included the TRX Anchor Point certification and Fat Loss Coach certification. As many know, there is no single answer for every client. Every human body has different limitations and every person has different goals. Understanding and empathy guide my instruction and I'm a strong believer that all fitness goals can be tailored to any individual.
When I'm not instructing at Fitness Together, my time is spent as an avid boxing student, getting temporarily lost on hikes, and living the San Diego beach lifestyle.
To Schedule a Complimentary Training Session/Consultation with Jillian please
CLICK HERE
Cali Spaulding
Director of Client Success
Cali Spaulding

DIRECTOR OF CLIENT SUCCESS

Fitness and being active is in my blood. I was born in a small town of Truckee, CA, where I found a passion for all winter sports, but Skiing/ snowboarding and hockey are my favorites. When I wasn't on the mountain or on the ice, I was staying active by riding my bike or horses. We I grow up and was able to drive I found the gym. The gym is my peaceful place, when I am there I can just sweat and enjoy my music. I am in the gym strength training as much as I can, to reach my personal goals. I enjoy yoga as well and I am always looking for new workouts and new activities to stay active. I have a passion for fitness and learning/ doing new thing. As a broadcast journalism and communications major, I have a passion for talking and helping people. Fitness lets me do both effortlessly. Fitness gives me more reason to help others and myself grow and become the best we can be. I love working in the fitness industry. No matter the differences in our lives we can all find a love for fitness.

googlec84927839e766082.html