here's how it works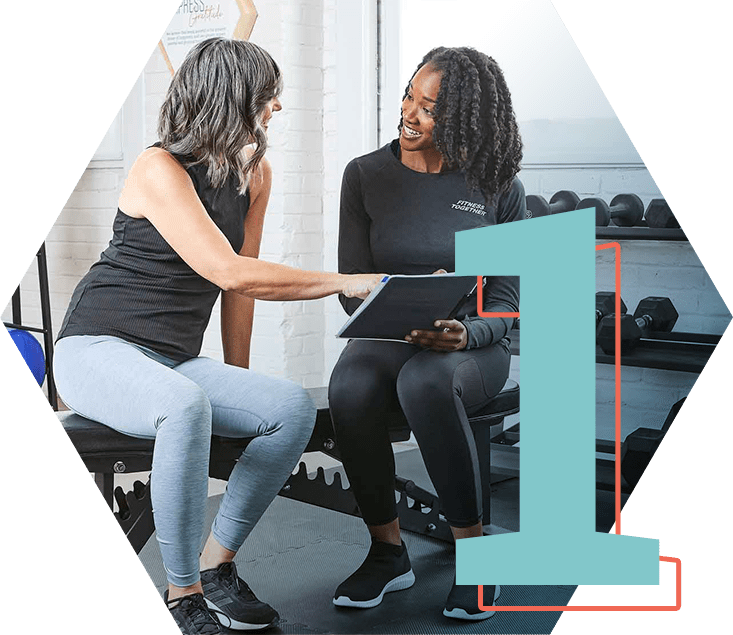 complimentary
signature fit evaluation
A complimentary signature process where we learn about your goals, health history, and take you through a mini workout so we have the information we need to begin building your customized program.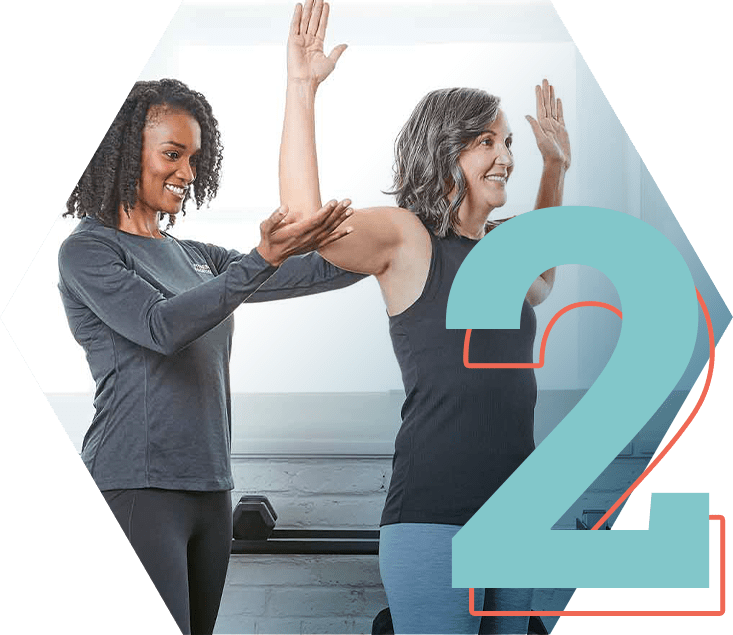 full body assessment
A comprehensive fitness assessment to collect baseline metrics that will help us track your progress.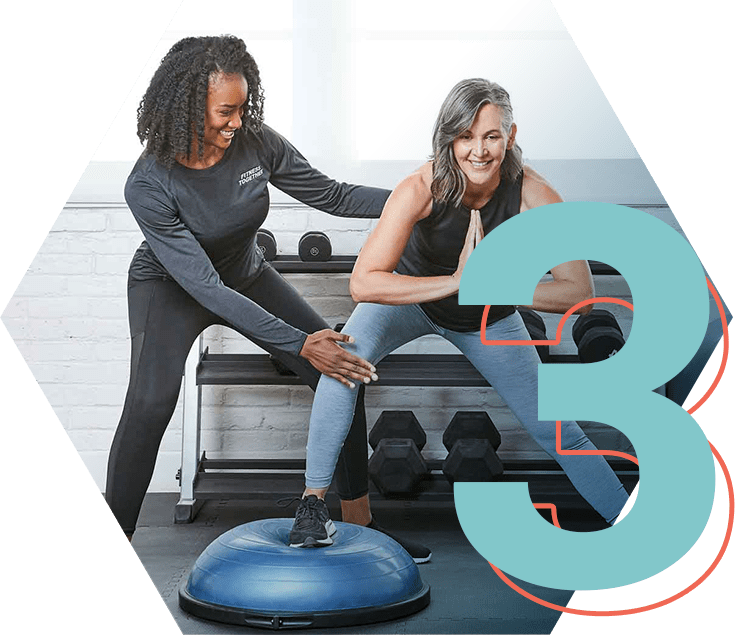 personal training session
Meet your trainer in your private suite (or virtually) for your 1:1 session to begin your completely customized workout program.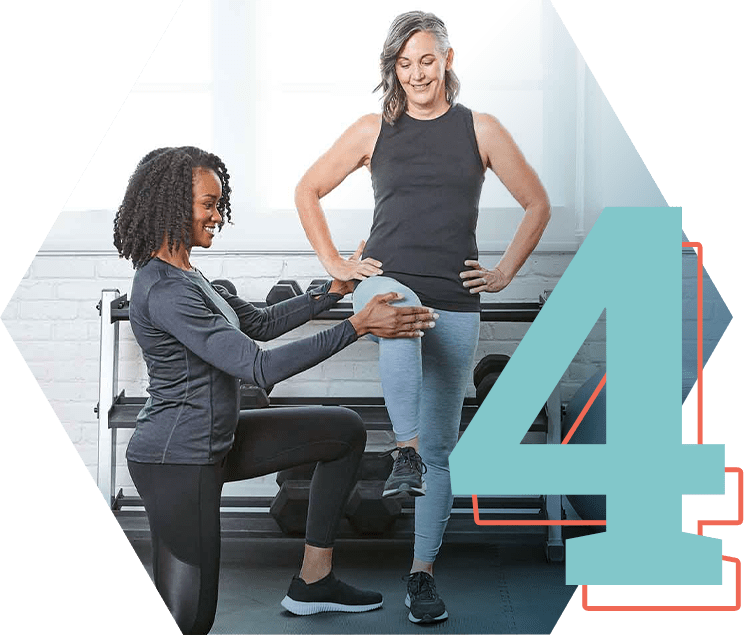 progress checks
A comprehensive assessment every 6 weeks so we can celebrate your progress and set new goals.
WHAT CLIENTS ARE SAYING...
Personal, non commercial, individual attention, happy family atmosphere

Fitness Together is absolutely the best physical training experience I've had. Over the past six months, Greg has not only helped me reduce pain in my lower back and hip (I was feeling pretty bad), he has guided me in building some core and upper body strength. Early on, we identified I was lacking those, so we set a realistic goal and we're working toward it. We'll get there. I'm grateful to have a trainer like Greg!

The trainers are excellent. They Yelp you use excellent form and just the right weight. I've been going here for years and I love the personalized service!

Personalized service! Adjusted to fit your particular needs in order to provide the best results!