personal training in private suites
PRIVATE WORKOUT SUITE no crowds - just you and your trainer.
CUSTOMIZED WORKOUT programs to fit your needs and goals.
FULLY-EQUIPPED studio suite - no waiting for equipment and no distractions.
Be part of a COMMUNITY that will support you through your journey.
stay on track with your goals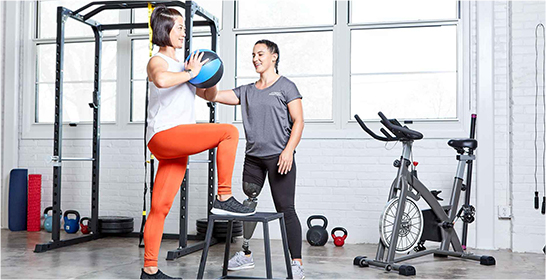 You will feel welcome and comfortable the minute you walk through our doors. Our studios are comprised of a small number of individual fully- equipped private workout suites so you and your personal trainer can devote all attention and energy to your workout.
Can't always make it in, but want to to stay on track with your goals? Check out our LIVE 1-on-1 Virtual Training.


initial assessment to set the
BASELINE & CREATE GOALS

get started in one of our in-studio
PRIVATE WORKOUT SUITES
WHAT CLIENTS ARE SAYING...
Personalized service to fit my needs and still protect my body.

Well equipped friendly fitness studio. Goal oriented atmosphere with positive reenforcement. Efficiently managed and clean.

I love your gym and location in Liberty Station. It's a perfect bicycle ride in distance. I appreciate how clean and professional your setup is. And that you maintain a strict and safe workout environment during this Covid19 pandemic. Most importantly, I trust you. You always prove to be careful, helpful, knowledgeable, and very specific during our training sessions. Your service is a tremendous value.

I just don't know many people looking to get into fitness, but if someone pops up on my radar I'll be sure to recommend you!