A listing of local business partnerships around the Norwell, MA studio.

Helping people with diabetes
Featured
South Shore Medical Center offers programs to help manage and prevent type 2 diabetes.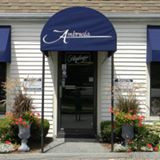 Ambrosia Salon & Day Spa
Featured
Ambrosia and Fitness Together are offering great summer specials for brides and your friends. AMBROSIA SPA PACKAGES - All for just $100 - You save $30 Bridal Party Eyebrow waxing & shapingLip wax Luxury wash & styleincludes shampoo, conditioning or shine treatment hand massage, head/neck massage, blow dry Full body express spray tan Groomsmen Eyebrow waxing & shaping Sport cut, shampoo and style Swedish massage FITNESS TOGETHER: Save up to 20% when you and your friends sign up for our 8 week Bridal Party Bootcamp. As a special bonus, when 4 people pay together, the bride gets her 8 week Bootcamp FREE! The more people who join, the more money you save: 2 people save 10% each 3 people save 15% each 4 people save 20% each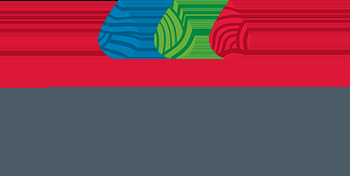 Elements Therapeutic Massage
Regular monthly massage provides therapeutic relief to people of all ages and all walks of life, from the competitive athlete to the home gardener to the over-stressed business person. Here's why: Massage offers a drug-free, non-invasive and humanistic approach to wellness based on the body's natural ability to heal itself. Enjoying massage therapy at Elements Massage™ can address a variety of health conditions, the most prevalent being stress-related tension. Massage may additionally offer certain benefits in treating high blood pressure, lower back pain, post-operative care, arthritis and depression. Even if you don't have a specific health issue, massage therapy can provide many benefits, such as: Increased circulation Stimulation of the lymph system, the body's natural defense against toxic invaders Release of endorphins, the body's natural painkiller Improved range of motion and decreased discomfort associated with lower back pain Relaxation of injured and overused muscles Reduced muscle spasms and cramping Increased joint flexibility Help recover from strenuous workouts Pain relief from migraines Reduce post-operative adhesions and edema, as well as reduced scar tissue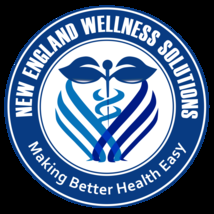 New England Wellness Solutions
New England Wellness Solutions delivers high quality wellness and beauty services to the South Shore community. Our mission is to become your family's top choice in holistic wellness and aesthetic care. Nutrapy promotes wellness and beauty--inspired by its guiding philosophy that health is the balanced act of aesthetic elegance, proper physical alignment and natural living. It is our top priority that with each visit you experience wellness and walk away feeling refreshed physically and spiritually. All services will be individually catered to the client's needs as it is highly important to recognize that each person lives a totally different lifestyle therefore exhibits a unique physical, emotional, and mental constitution.