A listing of local business partnerships around the Norwell, MA studio.

Bay State Physical Therapy
Do you suffer from chronic pain that just doesn't seem to go away? What about the pain that comes in waves, like the kind you feel in your shoulders during your last hour of work? Have you experienced an injury, surgical procedure, or another physical setback that's keeping you from living your best quality of life? If any of these descriptions sound like you, you may want to consider physical therapy. Physical therapy is a safe and healthy way to provide pain relief. Many of our patients who participate in our treatments are able to find long-lasting relief without the need for harmful drugs, such as opioids, or unnecessary surgeries. We offer chiropractic services through MCR Chiropractic. Our Norwell office is located across the parking lot from South Shore Medical Center. We treat a variety of conditions including spinal dysfunction, vestibular, TMJ dysfunction, sciatica, and more. If you are looking for the best physical therapy services in the Norwell area, call Bay State Physical Therapy today at 339-788-9202

Rebel Hair Salon
John & Anthony are co-owners of Rebel, LLC. John has been involved in the beauty industry since 1986. While he continuously educates himself in all facets of the beauty industry, John has chosen to specialize in Hair Restoration for the last several years and has developed a unique system that will suit every individualized need. His extensive hair styling & color expertise kicked off with 13 years on Newbury Street in Boston and includes in-depth training in the art of make-up application. We also specialize in permanent makeup and EliminInk Tattoo Removal.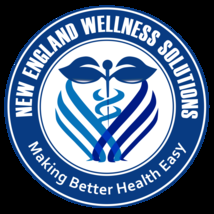 New England Wellness Solutions
New England Wellness Solutions delivers high quality wellness and beauty services to the South Shore community. Our mission is to become your family's top choice in holistic wellness and aesthetic care. Nutrapy promotes wellness and beauty--inspired by its guiding philosophy that health is the balanced act of aesthetic elegance, proper physical alignment and natural living. It is our top priority that with each visit you experience wellness and walk away feeling refreshed physically and spiritually. All services will be individually catered to the client's needs as it is highly important to recognize that each person lives a totally different lifestyle therefore exhibits a unique physical, emotional, and mental constitution.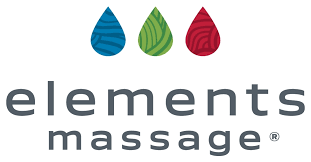 Elements Therapeutic Massage
Regular monthly massage provides therapeutic relief to people of all ages and all walks of life, from the competitive athlete to the home gardener to the over-stressed business person. Here's why: Massage offers a drug-free, non-invasive and humanistic approach to wellness based on the body's natural ability to heal itself. Enjoying massage therapy at Elements Massage™ can address a variety of health conditions, the most prevalent being stress-related tension. Massage may additionally offer certain benefits in treating high blood pressure, lower back pain, post-operative care, arthritis and depression. Even if you don't have a specific health issue, massage therapy can provide many benefits, such as: Increased circulation Stimulation of the lymph system, the body's natural defense against toxic invaders Release of endorphins, the body's natural painkiller Improved range of motion and decreased discomfort associated with lower back pain Relaxation of injured and overused muscles Reduced muscle spasms and cramping Increased joint flexibility Help recover from strenuous workouts Pain relief from migraines Reduce post-operative adhesions and edema, as well as reduced scar tissue

Helping people with diabetes
South Shore Medical Center offers programs to help manage and prevent type 2 diabetes.