Our Studio Location
PERSONAL TRAINING STUDIO
Fitness TogetherNorwell
15 Farrar Farm Rd
Norwell, MA 02061
p. (781) 659-0034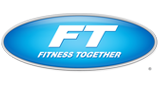 $99 to $199 View Map
HOURS OF OPERATION
Mon - Fri 6:00 AM - 9:00 PM
Sat 8:30 AM - 2:00 PM
Sun Closed

Our Staff
Get to know our friendly Fitness Together® Personal Training Staff in Norwell.
Steve Lichtman
Owner
Steve is owner of Fitness Together in Norwell and Westborough, MA. His background includes a Bachelor of Science degree in Communications Management from Ithaca College, Ithaca, NY where he produced IC Bomber football.
While working in corporate America, Steve traveled extensively and was challenged to maintain a consistent exercise and nutrition program. Steve found the support he needed and dramatically improved his health through the help of Fitness Together. After 2 years as a client, personal fitness has become a lifestyle for Steve.
In October 2005, Steve purchased his first two studios. He acquired his third Fitness Together in Westborough, MA on September 1st, 2006. Steve has been married for 37 years to his lovely wife, Barbara. They have two adult sons, Jeff, age 28 and David, 25. Steve stays fit working out with his trainers and clients, exercising five times a week. In his free time he enjoys skiing, tennis and kayaking on Cape Cod.
Joe Caruso
General Manager and Partner
Joe has been with FT Norwell for 12 years. He is a Certified Personal Trainer by the American College of Sports Medicine and the National Strength Conditioning Association. He has a degree in Exercise Physiology from UMASS Boston and is CPR and AED certified. He has been with Fitness Together since 2004.
Joe has been involved in personal training for most of his adult life and brings his own training experiences into his program design. An avid martial artist and kick boxer, Joe has also participated in amateur body building competitions. He enjoys working with clients of all ages and abilities, and uses his training and varied background to help his clients achieve results. His passion is strength conditioning for athletes. He has a deep knowledge of nutrition and cardiovascular training and enjoys coaching his clients in all the aspects of fitness
Megan Pratt
ASSISTANT MANAGER, CERTIFIED PERSONAL TRAINER
Megan joined FT Norwell in May, 2016 and made a big impact on her clients. She graduated from Regis College in 2013 with a Bachelor's degree in Health and Fitness Studies with a concentration in Exercise Science. She was an athlete at Regis on both the volleyball and swim teams and spent most of her time working in the athletic department as well as the athletic training department.
Megan has taught swim lessons and has coached club volleyball. She spent her first few years out of college as a Physical Therapy Aide and feels her PT background has definitely help to shape the way she trains her clients.
Megan is certified through the National Council of Certified Personal Trainers and is CPR, AED and SafeSport certified as well.
"The best part about being a trainer so far is helping clients create and set paths for their goals. I can't wait to witness these goals being reached!"
James Fabich
Certified Personal Trainer
James is a graduate of the National Personal Training Institute and nationally certified through A-CPT. He competed on his high school varsity wrestling team and is an avid baseball and basketball player. James has completed the Tough Mudder twelve times and competed in the 2016 World's Toughest Mudder. James ran 35 miles in 24 hours to help raise awareness for the opioid epidemic.
READ MORE: http://www.wherevent.com/detail/Fitness-Together-Battling-the-Opioid-Epidemic-Changing-LIVES-Together
"At the end of the day, the most important thing to me is knowing that I gave it my all. I believe that goals are essential to achieve not only our success but also our happiness. To me, there's nothing more satisfying than helping people shatter their expectations of what they thought was possible for themselves."
Whether it's private 1-on-1 or small group training, James brings his incredible passion and energy to make client workouts both challenging and fun.
Jon Kreutz
CERTIFIED PERSONAL TRAINER
Jon graduated Fitchburg State University in 2013 with a BS in Industrial Technology In 2016, he attended the National Personal Training Institute and received his NASM Certification.
Jon got into weightlifting in college and immediately fell in love with learning different techniques, the science behind it, and finding new ways to expand his knowledge. After a few short years in a technical field, he knew it was time for a career change and opted to follow his true passion of health and fitness.
Jon's philosophy is to not let his clients worry about how strong or weak they are. Your body doesn't't know how much weight you are pushing or how many pull-ups you did. The body only understands stress and reacts to it accordingly. He understands that as long as you are pushing yourself hard and stressing you body appropriately, you will do well have great results.