Our Studio Location
PERSONAL TRAINING STUDIO
Fitness TogetherLynnfield
Post Office Square
10A Post Office Square
Lynnfield, MA 01940
p. (781) 780-7591
(781) 780-7591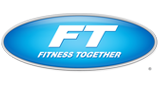 $99 to $199 View Map
HOURS OF OPERATION
Appointments are available
Monday-Thursday 5am to 8pm
Friday-Saturday 6am-2pm.
Now offering Sunday appointments.
Please call ahead for availability.
Page 1 of 46 Next »
Blog
Sep 19, 2018 Fitness Tips
Proper posture means that when you are standing up, your ankles, knees, hips, shoulders and ears are in one straight line from the floor up. And that same alignment can apply from the hips up while you are sitting as well. Not only is it better for your bone and muscle health to stand up straight, it's also a major confidence booster. Try these simple steps to improve your posture at home.
Page 1 of 46 Next »