Our Studio Location
PERSONAL TRAINING STUDIO
Fitness TogetherLynnfield
Post Office Square
10A Post Office Square
Lynnfield, MA 01940
p. (781) 780-7591
(781) 780-7591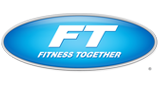 $99 to $199 View Map
HOURS OF OPERATION
Appointments are available
Monday-Thursday 5am to 8pm
Friday-Saturday 6am-2pm.
Now offering Sunday appointments.
Please call ahead for availability.
Page 1 of 45 Next »
Blog
Jun 20, 2018 Fitness Tips
A large part of vacationing involves eating delicious and different foods. You can easily find yourself taking a few steps backward in your health routine but it's not necessary with these 4 tips to stay on track.
Page 1 of 45 Next »