Our Studio Location
PERSONAL TRAINING STUDIO
Fitness TogetherLynnfield
Post Office Square
10A Post Office Square
Lynnfield, MA 01940
p. (781) 780-7591
(781) 780-7591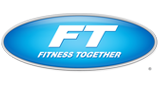 $99 to $199 View Map
HOURS OF OPERATION
Appointments are available
Monday-Thursday 5am to 8pm
Friday-Saturday 6am-2pm.
Now offering Sunday appointments.
Please call ahead for availability.
Page 1 of 47 Next »
Blog
Dec 26, 2018 Fitness Tips
"It's not just about weight loss," says Stacy Adams, a Fitness Together studio owner and trainer. "You can truly see a change in someone when they improve their whole lifestyle."
And that's the kind of change that Fitness Together helps to facilitate at each of its studios, with comprehensive nutrition, wellness and even accountability programs.
"Without the full approach, you are doing a disservice to your clients," she said. "If you just do the workouts, you don't get results. At Fitness Together, we like to offer all the pieces of the puzzle and be a one-stop shop, so people don't have to go to multiple places."
In fact, it was the breadth of services and private-tailored approach that drew Adams to the Fitness Together company years ago. She joined Fitness Together as a manager of a studio and then jumped at the opportunity to open her own location in Central Georgetown a few years later, and she's now been with the company for more than a decade.
Page 1 of 47 Next »