Our Studio Location
PERSONAL TRAINING STUDIO
Fitness TogetherLynnfield
Post Office Square
10A Post Office Square
Lynnfield, MA 01940
p. (781) 780-7591
(781) 780-7591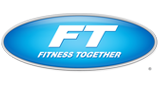 $99 to $199 View Map
HOURS OF OPERATION
Appointments are available
Monday-Thursday 5am to 8pm
Friday-Saturday 6am-2pm.
Now offering Sunday appointments.
Please call ahead for availability.
Our Staff
Get to know our friendly Fitness Together® Personal Training Staff at Lynnfield.
Dina Whalen
Owner BS Sports Med NSCA - Certified Strength and Conditioning Specialist ACSM - Health/Fitness Instructor NASM - Golf Fitness Specialist
Dina Whalen President CEO of Fitness Together Lynnfield has used all of her education and training to become a real life success story. Dina is a lifetime sports enthusiast, however she had struggled with her weight throughout her young adult years. Dina began to understand the importance of improving her health and took an active role in creating her own health and fitness program while at Sacred Heart University where she majored in Sports Medicine. With her phenomenal determination today she is in excellent shape and encourages others to join her in the quest for a lifetime of physical fitness. She has been a certified personal trainer since 2000 and has made great strides in not only improving her client's health and fitness but there mental well being through constant motivation and encouragement. Dina has transformed her own personal success into the model that each one of her client's could adhere to. In her early career while working at prestigious fitness centers such as the Wellbridge Athletic Club and Sports Club LA, she decided to bring her unique style and training program to a new level and opened Fitness Together. Dina takes personal training to the next level by offering "personalized personal training". Each individual has an individualized fitness program that combines Dina's program as well as the ever evolving new trends in physical fitness. Dina and her team work with each client to ensure that their needs are meet and that their goals are accomplished. Dina and her staff take great pride in staying with you through each phase of your program. Not only are they attentive to your fitness needs but they understand how hard it can be to incorporate fitness into your daily schedule. Dina promises to deliver the greatest results in the least amount of time while keeping you on the proper path to physical fitness. Dina is certified with the American College of Sports Medicine as a Health and Fitness Instructor. She is also a Certified Strength and Conditioning Specialist through the National Strength and Conditioning Association.
Chris Fontaine
FITNESS COACH / CERTIFIED PERSONAL TRAINER
My training philosophy starts with specific goals and revolves around functional body movement patterns that we all perform in our daily activities squatting, lunging, hinging at the hip, pushing, pulling, and carrying. Whether it's day to day living or sport specific training I feel you should practice moving how you will be moving during the game or through life. Together we will build your muscular strength and endurance, improve your balance and agility, and raise your level of cardio vascular fitness. No matter what your goals are I will keep you motivated and moving in the right direction to achieve them!
How I started personal training
In my early thirties I had an accident on a Mt. bike and fractured my clavicle and ribs, I was forced to be inactive while my body recovered, I gained weight and was out of shape, I felt like I had hit a low point in my life, it was then that I decided to take control of my health and wellness and improve my overall level of fitness. I had my ability to be active taken away from me, and I became motivated and dedicated to getting it back, to keep moving and never stop. After two and a half years of daily exercise I decided to become a Personal Trainer and begin a career in the health and wellness industry. My decision to commit to daily exercise was one of the best choices I have ever made. I love sharing what I've learned with people who are looking to make changes and positive impact in their health through exercise and living well.
Michelle Pucillo
FITNESS COACH / CERTIFIED PERSONAL TRAINER
Certified Personal Fitness Trainer
For me, health fitness encompasses the mind and the body. It is about moving, being active and fueling ourselves with proper nutrition in order to be the best versions of ourselves that we can be. I've found that training for strength and conditioning not only works the whole body but affects the mind and helps keep us motivated. Setting goals and achieving them is fantastic but it is important to know that our goals are a part of a bigger journey toward health and well-being.
The first time I had a sense of how important physical activity would be in my life came in my early teens. The sports I'd tried as an introverted child never quite fit. But then I discovered baton twirling. After years of practice, in my senior year in high school I was captain of our band's majorette squad. Being a member of the band taught me discipline, the importance of being a team member and attaining goals. But it also kept me focused during challenging academic times and kept me in good shape. I loved how strong I felt in body and mind. Over the years, both as a trainee and as a student in classes, a fitness regimen has remained a critical part of my life.
I went on to receive a Bachelor of Science degree in Business Administration with a minor concentration in Biology, and then a Master of Public Health degree. However, after 30 years in clinical research and hospital administration, I recently made a major shift in my life. The tragic death at an early age of a good friend of mine caused me to reevaluate my priorities. I decided to tap into my love of fitness and pursue a new path to be able to assist others in achieving their goals. I am now a Certified Personal Fitness Trainer with the International Sports Sciences Association, a Certified Group Fitness Instructor with the International Fitness Professionals Association and am excited to help people, even in a small way, improve their overall health.
I look forward to working with you and helping you reach your goals.