Our Studio Location
PERSONAL TRAINING STUDIO
Fitness TogetherLynnfield
Post Office Square
10A Post Office Square
Lynnfield, MA 01940
p. (781) 780-7591
(781) 780-7591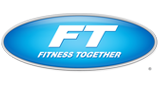 $99 to $199 View Map
HOURS OF OPERATION
Appointments are available
Monday-Thursday 5am to 8pm
Friday-Saturday 6am-2pm.
Now offering Sunday appointments.
Please call ahead for availability.
Contact Us
Fitness TogetherLynnfield
Post Office Square
10A Post Office Square
Lynnfield, MA 01940
p. (781) 780-7591
(781) 780-7591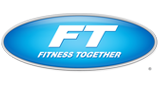 $99 to $199
Owner Contact
Dina Whalen
Please complete the form below and we will contact you very soon. Please, no soliciting. If you want to be a Fitness Together supplier, please complete our Supplier Form.