Our Studio Location
PERSONAL TRAINING STUDIO
Fitness TogetherCambridge
143 Hampshire St
Cambridge, MA 02139
p. (617) 547-4244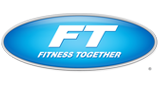 $99 to $199 View Map
HOURS OF OPERATION
Mon - Thu 6:00 AM - 8:30 PM
Fri 6:00 AM - 2:00 PM
Sat 8:00 AM - 12:00 PM
Sun Closed

FREE PARKING LOT
Client Reviews
Get Inspired, Get Results. *Individual exercise results may vary.
Nov 13, 2018 by C. K.
"The trainers!!!"
Sep 22, 2018 by K. T.
"1:1 training and knowledge of the trainers"
Sep 19, 2018 by R. B.
"Tailored work outs, staff, studio environment."
Sep 14, 2018 by G. N.
"Great people, excellent trainers!"
Jul 5, 2018 by C. K.
"Friendly, welcoming, and creative workouts."
May 10, 2018 by R. B.
"Great!"
May 3, 2018 by C. K.
"Professionalism, friendliness, knowledge of strength and endurance training."
Apr 27, 2018 by A. Y.
"Truly customized by top Nichola professionals. I had back Bain and a stubbed toe and the trainers still managed to create a meaningful workout around the issues."
Apr 22, 2018 by D. K.
"I like that the staff is friendly, supportive, and extremely knowledgeable. They know how to modify exercises when needed and are always watching to make sure that movements are being performed in the way that best helps me get stronger and in better shape."
Apr 14, 2018 by A. M.
"The structure of the sessions coupled with the individualized attention Dan & his FT Cambridge associates Taylor individuall programs to specific clients' needs. I recommend FT to everyone 😀💪"
Apr 10, 2018 by J. N.
"Matt's phenomenally talented, knowledgeable, professional, and observant. I can't imagine someone better suited to my needs. "
Apr 5, 2018 by P. B.
"Friendly and professional staff, nice atmosphere"
Mar 6, 2018 by R. B.
"Caution with former injuries. "
Feb 15, 2018 by C. K.
"My favorite things about Fitness Together are the friendliness of trainers, their enthusiasm for us and our progress, the other people I work out with (all of whom are super-nice), and that the trainers choose exercises that they can adjust for each of our fitness levels. We have group fitness sessions where we share our news and have fun while we sweat!"
Feb 14, 2018 by A. M.
"I like the structure of personalized attention. The trainers push you but never intimidate. Their constant positive reinforcement motivates me to work harder.💪"
Feb 14, 2018 by G. N.
"Professional, knowledgeable trainers and individualized training!"
Feb 9, 2018 by M. B.
"Accountability! Very professional trainers!"
Feb 7, 2018 by M. R.
"The trainers I work with pay close attention to what my current goals are and are very good at working around injuries while still helping me achieve fitness goals."
Feb 7, 2018 by M. M.
"I have been going to FT Cambridge for years. Dan and his staff are the best at what they do. You just tell them what you have in mind to accomplish and they develop an exercise plan to do just that. Once you start going there and get a few sessions under your belt, you will look forward to going to work out and never miss a session."
Jan 16, 2018 by C. H.
"I like the privacy of going to a gym that doesn't have a lot of people working out at the same time. When I go to Fitness Together, I don't have to feel insecure about anything and I can focus on my workout 100%. Matt, Carolina, and Dan are always so nice, helpful and knowledgeable. It's impossible not to make progress when you have so much support."