here's how it works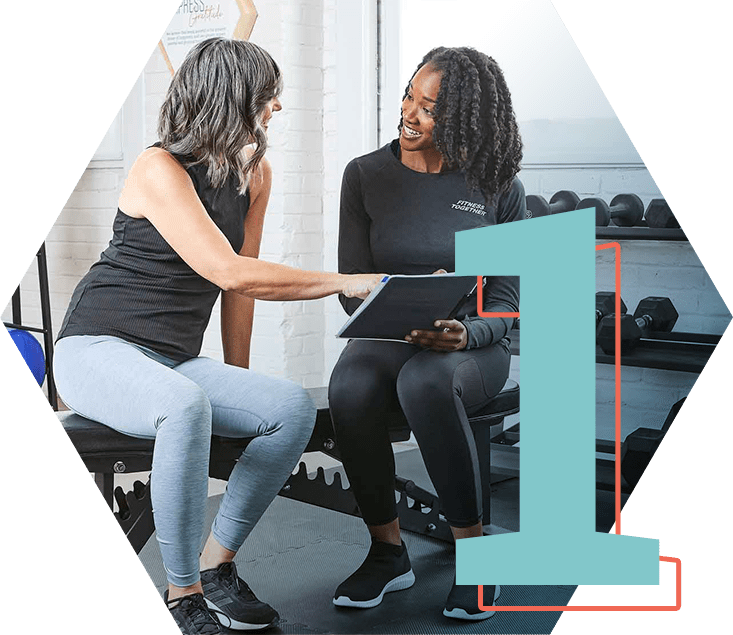 complimentary
signature fit evaluation
A complimentary signature process where we learn about your goals, health history, and take you through a mini workout so we have the information we need to begin building your customized program.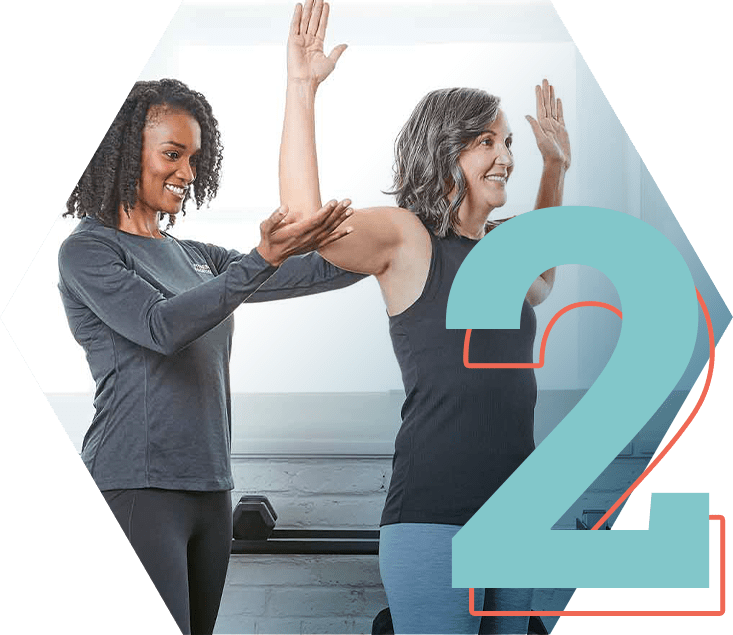 full body assessment
A comprehensive fitness assessment to collect baseline metrics that will help us track your progress.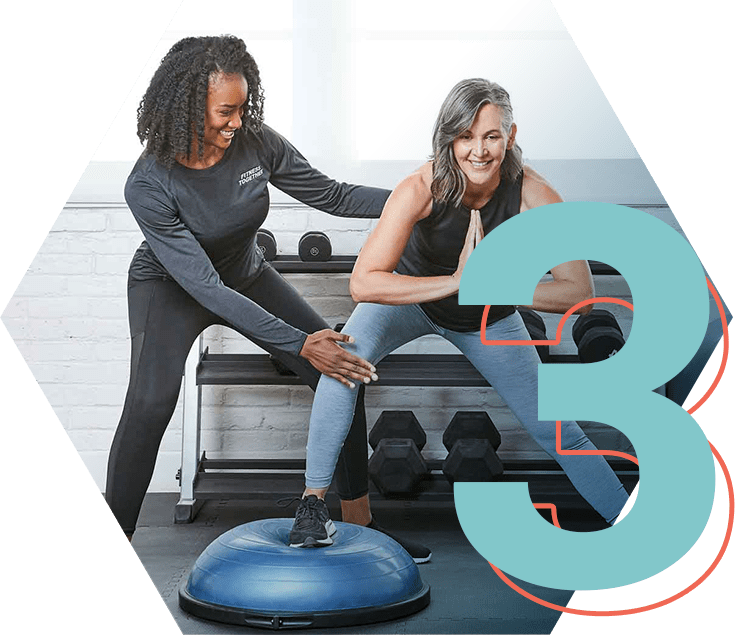 personal training session
Meet your trainer in your private suite (or virtually) for your 1:1 session to begin your completely customized workout program.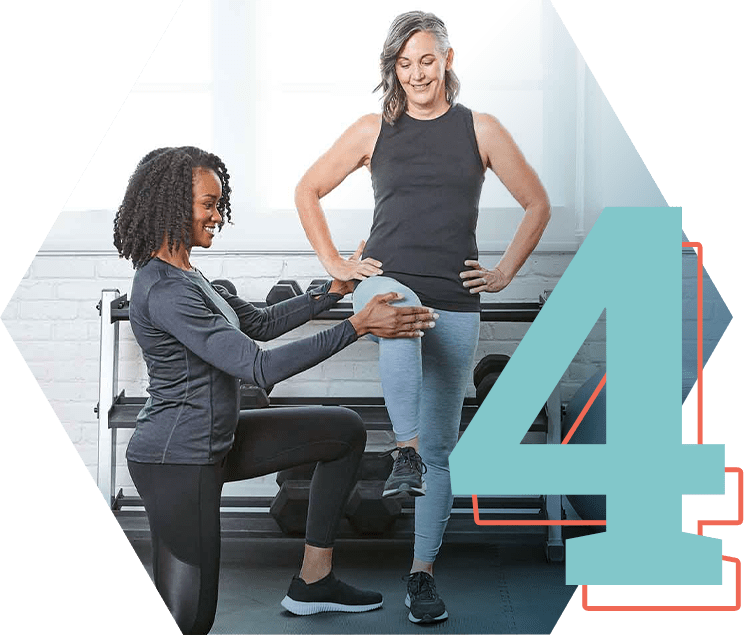 progress checks
A comprehensive assessment every 6 weeks so we can celebrate your progress and set new goals.
WHAT CLIENTS ARE SAYING...
I love working with my personal trainers . They keep me motivated and encourage me to challenge myself. It is so important that you have the proper form when you are lifting weights and l know that my Personal Trainers are watching me and they make sure l am performing the exercise in correct form to prevent any injuries. At Fitness Together Burlington l am Positive that my trainor's care about me and they always have my back. Very happy and satisfied client, Nancy Koen of Burlington, MA

I love the personal touch and how your trainers get to know their clients. The cleanliness and how everything is sanitized and how safe I feel coming to the studio. The friendliness of all the staff.

challenging routines, trainers who connect

I enjoyed that I got to try different trainers which enabled me to listen to different advise/suggestions and adjustments as I worked out. Each trainer took the time to review my chart for any injuries, checked with me at the beginning of each session and made adjustments accordingly. All the trainers were professional, timely, and seem to enjoy what they do which makes a big difference on the receiving end of the training.