here's how it works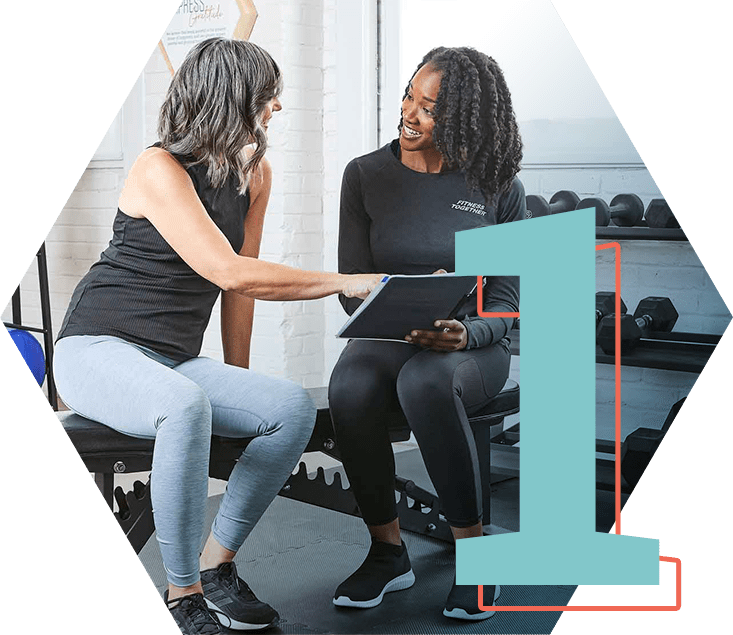 complimentary
signature fit evaluation
A complimentary signature process where we learn about your goals, health history, and take you through a mini workout so we have the information we need to begin building your customized program.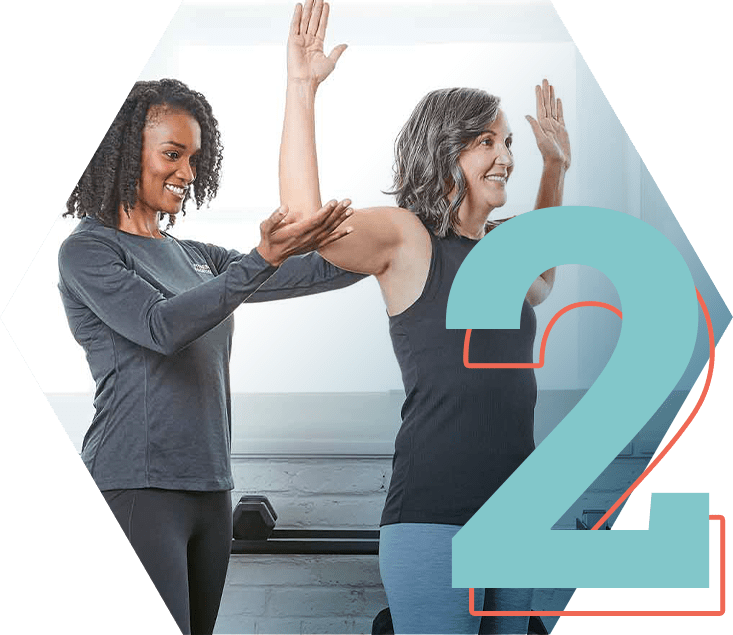 full body assessment
A comprehensive fitness assessment to collect baseline metrics that will help us track your progress.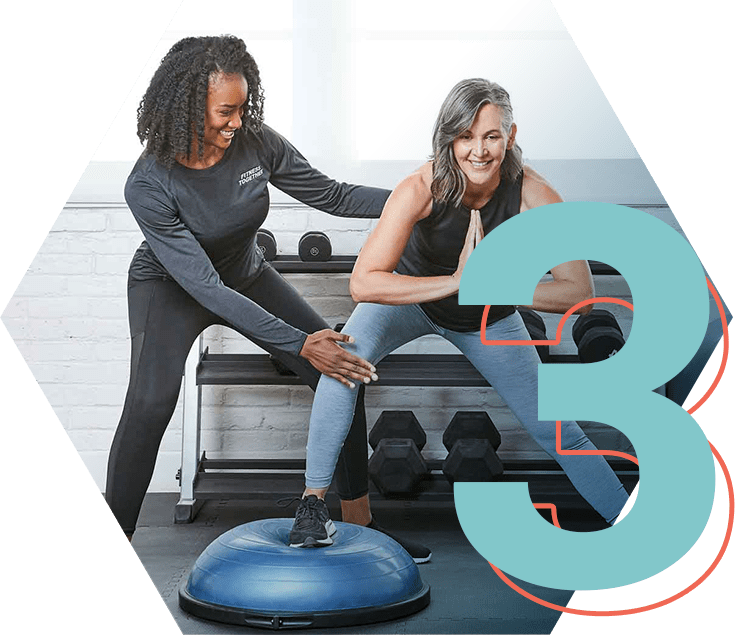 personal training session
Meet your trainer in your private suite (or virtually) for your 1:1 session to begin your completely customized workout program.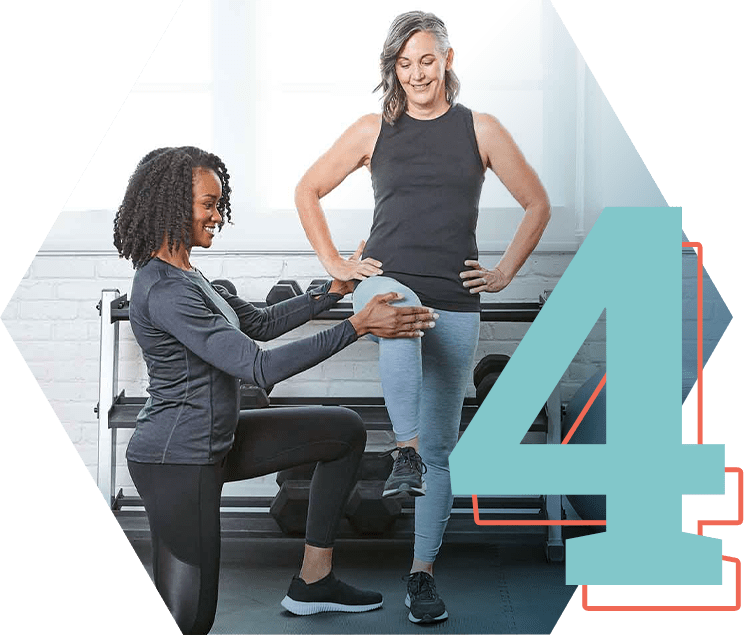 progress checks
A comprehensive assessment every 6 weeks so we can celebrate your progress and set new goals.
WHAT CLIENTS ARE SAYING...
1. Flexibility for scheduling sessions for times that work for me from week to week. 2. Trainers are friendly and change up the routine. 3. In time of pandemic we can do sessions remotely. 4. When I was looking for the right in-home equipment was provided with recommendations (and in a couple of instances free equipment/device for low-cost items).

Very professional, honest, simply great

The trainers and staff are very friendly and knowledgeable.