Our Studio Location
PERSONAL TRAINING STUDIO
Fitness TogetherBethesda
6708 Wisconsin Ave
Suite 301
Bethesda, MD 20815
p. (301) 656-3904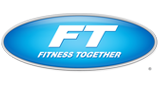 $99 to $199 View Map
HOURS OF OPERATION
Mon - Thu 6:00 AM - 9:00 PM
Fri - Sat 6:00 AM - 3:00 PM
Sun Closed

Closed: New Years Day, Memorial Day, Independence Day, Labor Day, Thanksgiving Day, Christmas Day
Featured Download
Client Reviews
Get Inspired, Get Results. *Individual exercise results may vary.
Jan 17, 2019 by T. C.
"I love the friendly staff! Everyone is great to work with, and I enjoy the variety in my workouts. "
Jan 15, 2019 by J. G.
"Love working out with Mark and Rachel. FT is very personal-like a family!"
Jan 11, 2019 by M. C.
"Great trainers. Personalized program. Friendly, relaxed atmosphere."
Jan 11, 2019 by T. F.
"All the trainers are excellent. The equipment and facility is top notch and the space is clean and private. "
Jan 11, 2019 by A. L.
"Friendly, attentive trainers. Low key atmosphere. Great workout! "
Jan 4, 2019 by P. F.
"Your trainers are very respectful. It's not a macho scene. Also, they are very skilled. Also, I appreciate that your gym is very small and each client has their own, private space. "
Dec 28, 2018 by J. F.
"I've been a satisfied FT client for 12 years. The results are awesome if the client is willing to work. I'm 70 with the capacity of a 40-year-old. "
Dec 27, 2018 by B. C.
"The entire staff is wonderful! The trainers push me beyond what I ever could do alone. They hold me accountable to reach my goals but do it in aninspirational way. I would recommend to anyone who wants a great workout."
Dec 26, 2018 by R. S.
"The staff are professional and friendly, and they actually care whether you meet your goals. "
Dec 24, 2018 by S. R.
"The wonderful trainers, the one on one experience, and the energy of the wonderful Robin Coe."
Dec 23, 2018 by H. P.
"Efficient. Great service accommodating! "
Dec 19, 2018 by S. C.
"Efficiency! Convenient parking, in and out in an hour, intense workouts in short timeframe, low-key atmosphere, nice staff."
Dec 18, 2018 by I. W.
"Convenient scheduling options, being able to call or email a live person, love the one on one factor , trainers are all great and know what they are doing to keep you motivated and on track. Nice clean facility, good choice of equipment. Overall friendly and easy way to get work outs into my busy schedule when sometimes I have no motivation!"
Dec 15, 2018 by D. A.
"The varied workouts with different trainers really keeps things interesting!"
Dec 2, 2018 by T. C.
"I'm getting great results!"
Nov 22, 2018 by T. C.
"Great staff and flexible scheduling "
Nov 18, 2018 by H. K.
"Personal training"
Nov 18, 2018 by P. E.
"Friendly, professional, always helpful. Rachel S is superb!!"
Nov 15, 2018 by M. C.
"I love everything, the staff and the environment. The trainers are very professional and Robin is awesome! Love my trainer Clifton even when he pushes me!"
Nov 14, 2018 by J. G.
"It's like a family! Personalized service. Mark and Rachel are great trainers. I always leave feeling I had a great workout and for someone who doesn't love to exercise that's a big plus!"