Our Studio Location
PERSONAL TRAINING STUDIO
Fitness TogetherArlington
37 Broadway
Arlington, MA 02474
p. (781) 316-8500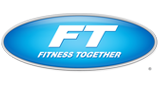 $99 to $199 View Map
HOURS OF OPERATION
Mon - Thu 6:00 AM - 9:00 PM
Fri 6:00 AM - 4:00 PM
Sat 7:00 AM - 2:00 PM
Sun Closed

By appointment only.
Our Staff
Get to know our friendly Fitness Together® Personal Training Staff at Arlington.
Matt Stewart
Certified Personal Trainer, Licensed Massage Therapist
I was overweight for a majority of my life until one day I decided that I had enough! I was overwhelmed, not knowing where to begin or how to get a handle on my weight. I decided it was time to get the help of an expert, so I called Fitness Together and set up an appointment. I can honestly say it was the best decision I have ever made. I lost sixty pounds of fat and discovered a passion for fitness that I never knew I had. I had such a positive experience that I decided I needed to become a personal trainer to help positively impact other people's lives.
I attended the American Academy of Personal Training where I received a solid foundation to build upon and obtain my first personal training certification. I wanted to be certified by the "gold standard" in the industry, so I studied for and received my National Strength and Conditioning Association Certification. I am always looking for ways to improve my skills so I continue to study extensively in order to expand my knowledge base and learn new techniques to better help my clients.
I remember what it was like to read the trainer bio's before my very first session. I know how daunting the prospect of weight loss or injury rehab can seem, but it is one of the best decisions you will ever make. I know first hand the power of a great personal trainer can have, and I am eager to begin helping you reach your goals!
Bob Bellon
Certified Personal Trainer
Bob has worked with over a thousand clients in his years as a personal trainer. He believes that all areas of a person's life improve when they exercise regularly and eat well. A former track and cross country runner, Bob began weight training in high school, and eventually realized that he could share his knowledge and his passion for fitness with others as well. He and his wife owned and operated their own fitness studio for six years, before selling it in 2015.
Now Bob works full time as a data analyst in the admissions office at Brandeis University. But his passion for training clients and helping people work toward their health and fitness goals brought him back to personal training at FT.
Bob lives in Arlington with his wife and two kids. When he's not working or spending time with his family, he enjoys reading, cooking, and learning new things.
Robert Taylor
Certified Personal Trainer
Robert knows from personal experience that wanting to look and feel good comes from a commitment to lifestyle change. Exercise and healthy eating choices must become part of everyday life, not just something we do a few times a year.
Growing up, Robert was a very active kid who enjoyed football, baseball, and basketball. In spite of his active participation in sports, he struggled with his weight from early childhood throughout high school, reaching 255 pounds at one point. Robert decided it was time to make a change and take control of his health and body. He joined a health and nutrition company where he learned about the benefits of supplementing for health and wellness, then he took it to the next level by becoming a certified personal trainer. Now, having lost 20% of his body weight and at a healthy 205 pounds, he has never felt better. Robert is an example and role model to anyone who wants to make a change. Fitness has become his not just his lifestyle but his vocation.
Molly Cliggott and Paul Kostopoulos
Owners
Paul has been a personal trainer for over five years. He has always been athletic and enjoys playing sports such as hockey, basketball, baseball, softball, and boxing. His own fitness has always been very important to him and he loves being able to help other people with their own.
Paul grew up in West Roxbury, MA. He has an AA in Liberal Arts from Mass Bay Community College and a degree in personal training from the National Personal Training Institute in Waltham.
Molly has always had a passion for anything creative. She loves being able to use her creativity around the studio as well as for marketing and PR campaigns. Molly also has a passion for volunteering, particularly with animal rescue charities. She helps coordinate the annual Boston Walk for Farm Animals for Farm Sanctuary! Molly grew up in Medford, MA. She has a BS in Journalism with a concentration in Public Relations from Suffolk University.
Molly and Paul met while working at another Fitness Together studio and were married in July 2015. It's always been a dream of theirs to open their own Fitness Together and they couldn't be more excited to be at FT Arlington! Molly and Paul live in Medford with their three rescue dogs: Penelope, Kevin, and Bonny. In their free time they like to workout, hike, go to the beach in Maine, and travel.

"Dreams don't work unless you do!"
Katie O'Neil
Certified Personal Trainer
Katie O'Neil has been a personal trainer since 2005. She has worked with a variety of clients ranging from teenage athletes, pre and postnatal clients, clients looking to loose weight/gain lean muscle mass, and more.
Katie went to Springfield college for both her masters degree and under graduate degree where she studied human services and Management. Katie ran five marathons, more than ten half marathons, and three triathlons. Katie has been active her whole life and loves being a personal trainer. When Katie isn't working out she loves cooking, baking, and traveling. Katie believes in everything in moderation and loves making her workouts fun and challenging for her clients!