Bob Bellon

,

Certified Personal Trainer

Years of Experience

Credentials

Bob has worked with over a thousand clients in his years as a personal trainer!  He believes that all areas of a person's life improve when they exercise regularly and eat well.  A former track and cross country runner, Bob began weight training in high school, and eventually realized that he could share his knowledge and his passion for fitness with others as well.  He and his wife owned and operated their own fitness studio for six years, before selling it in 2015. Now Bob works full time as a data analyst in the admissions office at Brandeis University. But his passion for training clients and helping people work toward their health and fitness goals brought him back to personal training at FT. Bob lives in Arlington with his wife and two kids.  When he's not working or spending time with his family, he enjoys reading, cooking, and learning new things.

Kevin Medeiros

,

Certified Personal Trainer

Years of Experience

Credentials

Hi my name is Kevin! I've always been into sports since a very young age and have also been practicing martial arts since I was three. I've won many championships in local tournaments, and also have a third degree black belt. I ran a small martial arts school for a few years, so generally I have to keep up with my health and fitness to be able to perform. I first really pursued a career in group classes back in 2018 because that was right up my alley, and soon after made my way into personal training and got officially certified through the international sports science association (ISSA) even though I have been teaching one on ones through the martial arts since I was 15. I would say that my specialty would definitely be functional body movements and training and weight loss seeing how a lot of my time has been involved with cardio type classes. I'm also a certified kickboxing instructor and certified strength and conditioning coach. The greatest benefit I get from exercise is actually the success that my clients have when they get that great workout in, and you see that look in their eyes. This is so fulfilling for me. I would say the biggest benefit I get from exercise apart from just being healthy in general, is the pump and that slight soreness the next day from doing a killer work and just feeling great and getting stronger! So that is my story! I am so excited to meet new people here, and help you achieve your goals no matter what that might be. Fitness is way beyond trying to achieve your dream body, it's about waking up every morning and feeling good about yourself because you know that each and every day you're putting the work in to help yourself become a better and healthier version of yourself. I'm here to help you along the way! Can't wait to meet you!
here's how it works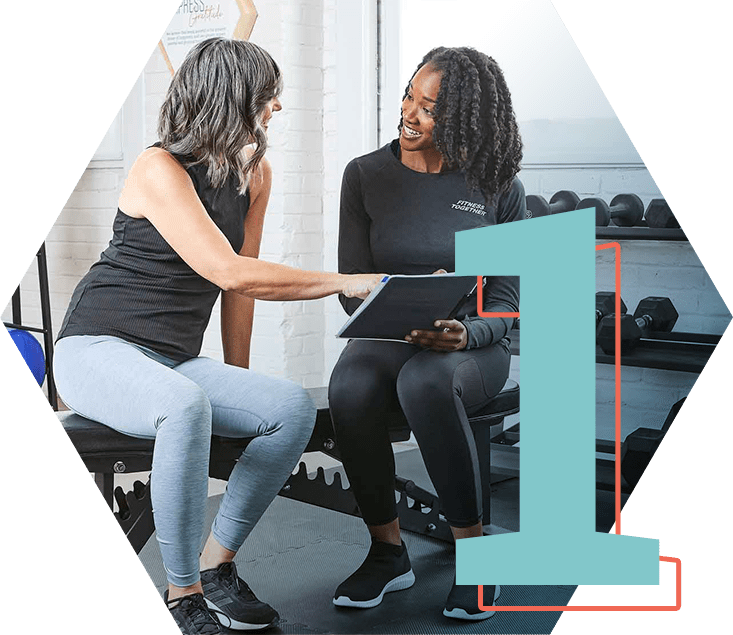 complimentary
signature fit evaluation
A complimentary signature process where we learn about your goals, health history, and take you through a mini workout so we have the information we need to begin building your customized program.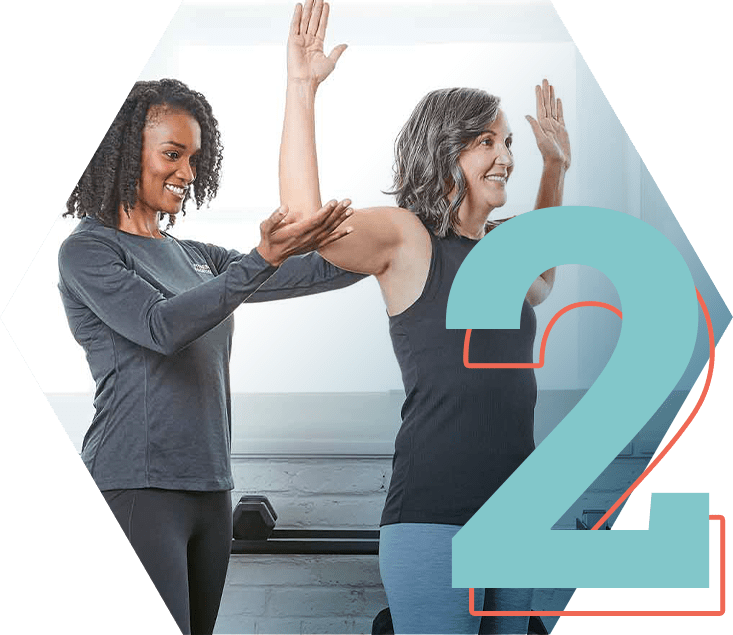 full body assessment
A comprehensive fitness assessment to collect baseline metrics that will help us track your progress.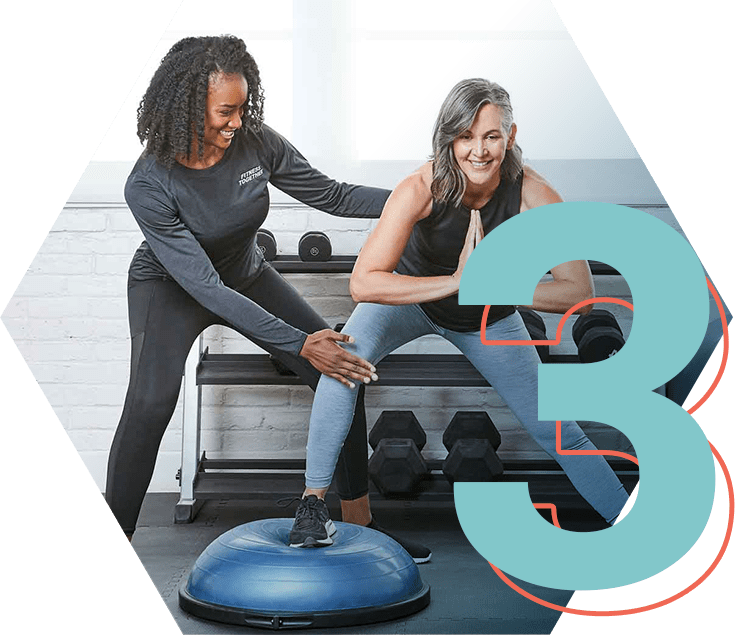 personal training session
Meet your trainer in your private suite (or virtually) for your 1:1 session to begin your completely customized workout program.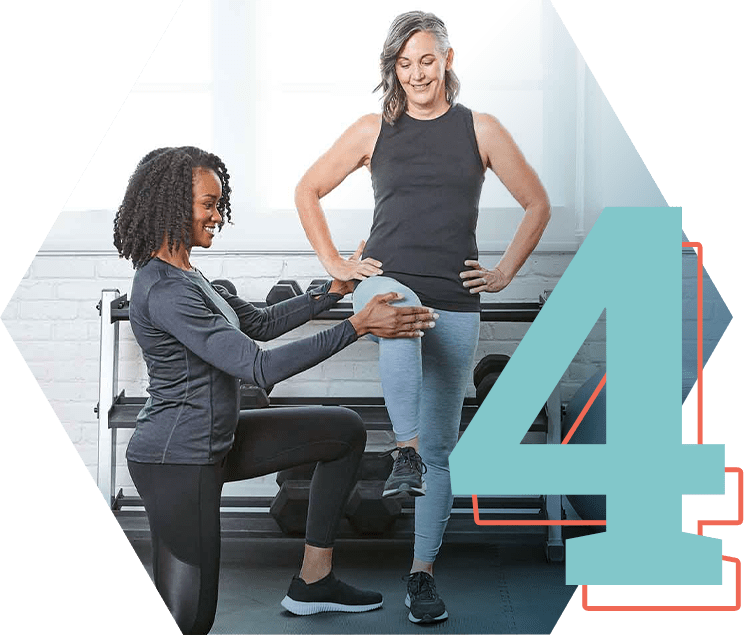 progress checks
A comprehensive assessment every 6 weeks so we can celebrate your progress and set new goals.
WHAT CLIENTS ARE SAYING...
Friendly people who care about helping you achieve your goals. FT helped me prepare to hike the Appalachian Trail at age 65. If you have the will, FT will show you the way.

I started working out after having breast cancer and heading to osteoporosis. My primary goal with FT was to increase bone density. I now have normal bone density.

The high quality training and nutrition advice at Fitness Together has helped me reach my fitness goals. I've lost 20 pounds and have a BMI of 22.8!

I have been working out at FT for a couple of years and it has made a dramatic difference in my health. I no longer need hip surgery and I am able to dance and hike again.