personal training in private suites
PRIVATE WORKOUT SUITE no crowds - just you and your trainer.
CUSTOMIZED WORKOUT programs to fit your needs and goals.
FULLY-EQUIPPED studio suite - no waiting for equipment and no distractions.
Be part of a COMMUNITY that will support you through your journey.
stay on track with your goals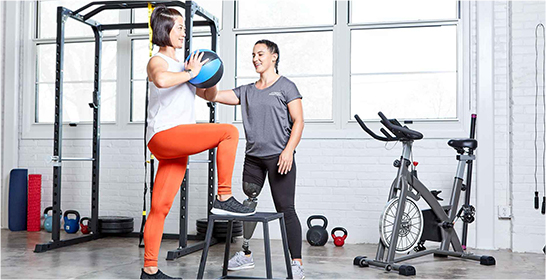 You will feel welcome and comfortable the minute you walk through our doors. Our studios are comprised of a small number of individual fully- equipped private workout suites so you and your personal trainer can devote all attention and energy to your workout.
Can't always make it in, but want to to stay on track with your goals? Check out our LIVE 1-on-1 Virtual Training.


initial assessment to set the
BASELINE & CREATE GOALS

get started in one of our in-studio
PRIVATE WORKOUT SUITES
WHAT CLIENTS ARE SAYING...
I love the workouts at Arlington Fitness! I look forward to my workouts with Sarah. She creates, fun, hard yet energizing workouts. By far she is the best trainer I have had and is really keeping me healthy through this stressful year! The virtual aspect of the workouts works great for me.

FT Arlington has been so accommodating during the pandemic. We have been having our Pack classes by Zoom for a year now and we love it.

I have been a member for about 3 years, and I truly look forward to and enjoy each of my weekly workout sessions, both in person and on Zoom. I have been working with Matt Mackles twice a week and he motivates me to do better/more every session; always making sure that I do each exercise correctly. I have also begun boxing training with Paul, and I love it! It's a great workout and Paul makes it so much fun! I'm so grateful for all they do to help me stay healthy; always with a smile. Thank you!

Paul, Sarah and the rest of the staff are very friendly and dedicated to helping reach our health and fitness goals in a whole picture way. FT Arlington has implemented all safety protocols for Covid-19 prevention and the facility is sanitized often. I highly recommend FT Arlington!