A listing of local business partnerships around the Lutherville, MD studio.

Lutherville Bikes
At Lutherville Bikes they are dedicated to providing first class product selection and exceptional customer service. Since 1968 they've carried many of the top names in Road and Mountain Bikes. The instant that you walk into our store you will feel their passion for cycling. They ride and know their products. Their friendly staff enjoys helping new and experienced riders alike choose products that work beautifully.

National Academy of Sports Medicine
NASM is a global leader in providing evidence-based certifications and advanced credentials to health and fitness professionals. They have been a leader in the industry for over 25 years and have helped tens of thousands of professionals enhance their careers while empowering millions of clients to live healthier lives.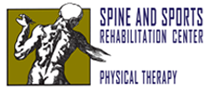 Spine and Sports Rehabilitation
Whether you're in pain, experiencing physical limitations or want to reach fitness or athletic goals, our evidence-based, effective techniques, specialties and programs will help get you to where you want to be. Our programs are designed to help you reach your individual goals. Contact us today to discuss a program that's right for you.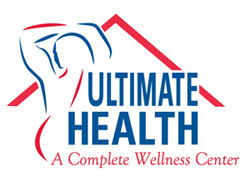 Ultimate Health - A Complete Wellness Center
Print Page Send To Friend Email Us Request Appointment Welcome to ULTIMATE HEALTH- A COMPLETE WELLNESS CENTER Your Bel Air and Towson Chiropractors At ULTIMATE HEALTH, our philosophy is beautifully simple...Let us explain. Your body was meant to move freely... unimpeded and unrestricted. We feel that a major contributor to reaching ULTIMATE HEALTH is being able to Move Well. Without proper movement → dysfunction begins → injuries can occur. Our motto is: UNDERSTAND. RESTORE. OPTIMIZE. MAINTAIN. ™ Our goal is to provide a comprehensive evaluation to UNDERSTAND the root cause of dysfunction/problem. Once we understanding the root cause, we can then address/fix the issue from a variety of evidence based manual medicine techniques.