here's how it works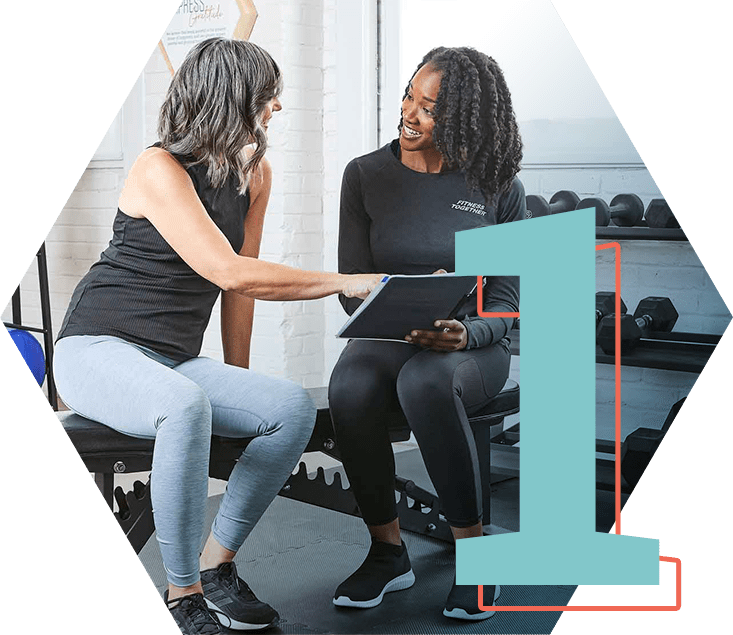 complimentary
signature fit evaluation
A complimentary signature process where we learn about your goals, health history, and take you through a mini workout so we have the information we need to begin building your customized program.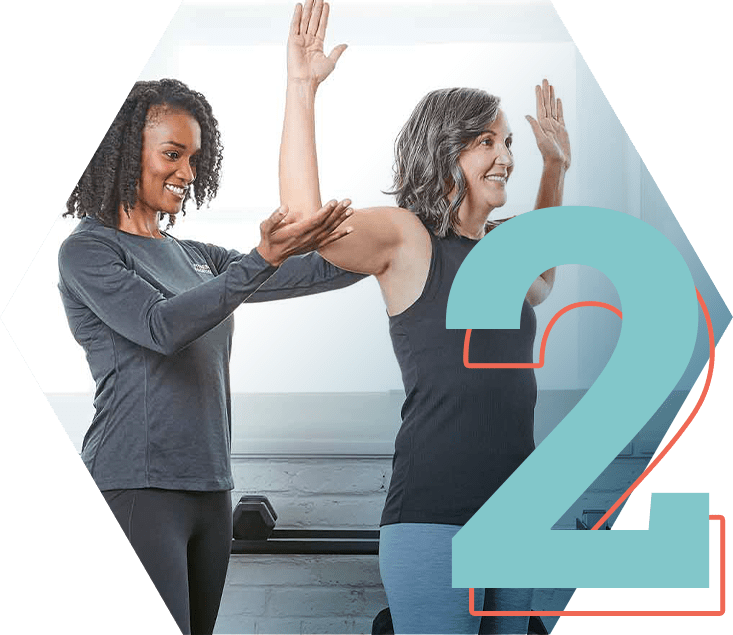 full body assessment
A comprehensive fitness assessment to collect baseline metrics that will help us track your progress.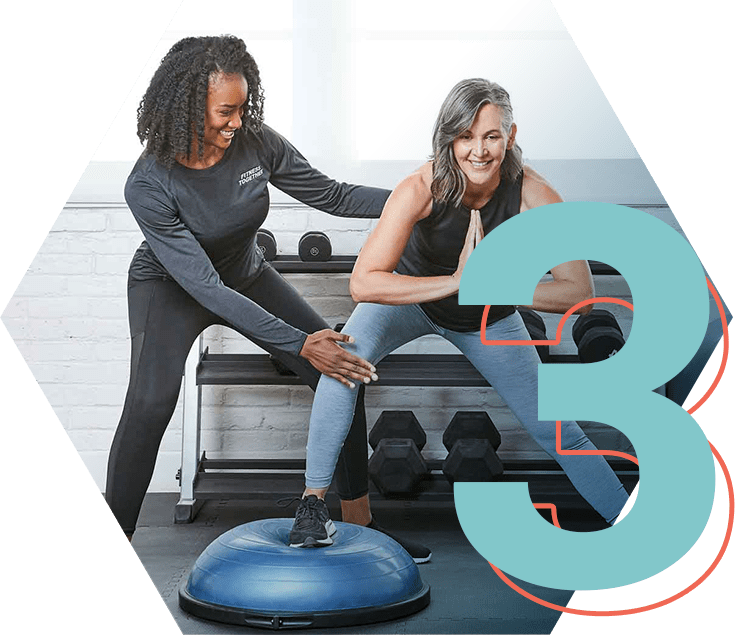 personal training session
Meet your trainer in your private suite (or virtually) for your 1:1 session to begin your completely customized workout program.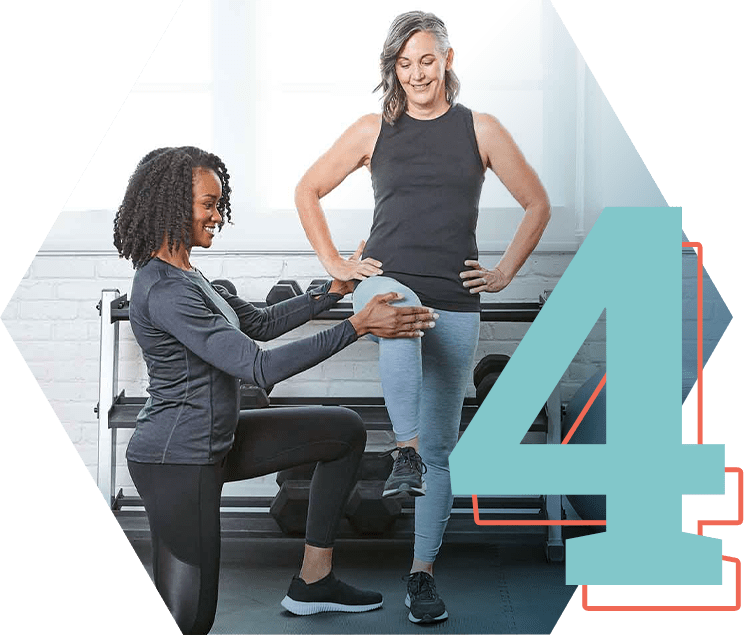 progress checks
A comprehensive assessment every 6 weeks so we can celebrate your progress and set new goals.
WHAT CLIENTS ARE SAYING...
I have been coming to FT for 5 years.That in itself says a lot. Currently I do 3 semi private sessions at home with my husband and 2 private in person sessions with my long time trainer Ann. The trainers are very dedicated and well versed not only in how to do various exercises but also how the body really works. As a retired pharmacist and someone who used to do this myself, with a muscle ache or pain it's not always necessary to run to the doctor. For example (and this is just anecdotal evidence) I started to do an exercise and got a sharp pain in my knee, Ann looked at me and after a few seconds, said "your quads are tight, let's stretch". My GP doesn't know me that well. After stretching, I finished 3 sets with ease and no pain. I'm a happy and grateful client.

Started here a little over a month ago and have already been noticing great advances in my overall fitness level. All the trainers are engaged and fun to work with. Covid protocols are all closely followed. So glad to be here. Highly recommend to anyone!

I LOVE your services and your trainers but, the pricing seems high and the only way to get a discount if if you commit to a substantial number of sessions. Most people cannot drop between $1,500 to $2,500 at a pop. I've brought a couple of friends to try it out and while they loved the training, they weren't willing to pay so much. Particularly, when they were expected to commit to multiple sessions right away. It was sticker shock.

The entire staff is very professional and friendly. They understand physiology and biomechanics to help you reach your goals safely.