Our Studio Location
PERSONAL TRAINING STUDIO
Fitness TogetherSoutheast Boise
1175 E. Parkcenter, Suite 105
Boise, ID 83706
p. (208) 336-8348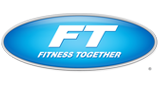 $99 to $199 View Map
Featured Download
Personal Training Partners
A listing of local business partnerships around the Boise, ID studio.
Elements Therapeutic Massage Not All Massage is Created Equal. The massage therapists at Elements Therapeutic Massage Boise - Bown Crossing listen to your needs and employ the proper techniques to deliver a truly therapeutic experience. We invite you to experience the rejuvenating benefits of therapeutic massage today and discover the positive effect it can have on your body and your well-being.
Rebound Physical Therapy provides Boise's finest rehabilitation services including treatment and prevention of orthopedic injuries. Utilizing full functional biomechanical evaluation and treatment, we help our clients progress through rehabilitation and training as safely, quickly and effectively as possible.