Our Studio Location
PERSONAL TRAINING STUDIO
Fitness TogetherSoutheast Boise
1175 E. Parkcenter, Suite 105
Boise, ID 83706
p. (208) 336-8348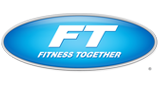 $99 to $199 View Map
Featured Download
Client Reviews
Get Inspired, Get Results. *Individual exercise results may vary.
Jul 24, 2018 by N. N.
"Results "
Jul 22, 2018 by M. P.
"Super comfortable environment. I really like my regular trainer but when having someone fill in it's also a good experience. I really see a value in what they offer. It's one on one and really focused on you and your specific needs. "
Jul 18, 2018 by N. S.
"Like that my trainers push me to do more and that they are knowledgeable. "
Jul 18, 2018 by J. B.
"The trainers really work with you toward your goals. The online scheduling is amazing. They are easy to reach and communicate changes with. Pricing is very reasonable for the service you get."
Jun 14, 2018 by B. F.
"Great people. "
Jun 11, 2018 by S. B.
"Personalized training and flexible scheduling. "
Jun 6, 2018 by M. K.
"Very nice and accommodating group of people."
Jun 4, 2018 by S. P.
"how the workout is completely tailored to fit my needs, how convenient the location is, the spotlessness of the facility, and friendly, professional and well-trained staff."
May 9, 2018 by C. P.
"The individual personal training. It is important to me because I would not be motivated exercise otherwise. "
Apr 19, 2018 by M. J. W.
"I am a "mature" adult and I feel very comfortable at FT. The staff has been very attentive and they make sure I understand every exercise. They really pay attention to my workout to customize it to my need, making sure that I am not wasting my time by turning up the effort as necessary, as well as modifying an exercise so that I can have success. I have been training with them for almost a month now and really have gotten stronger . Thank you FT. "
Mar 14, 2018 by T. R.
"Greasy trainers"
Mar 14, 2018 by C. S.
"The personal attention to meet my fitness needs. Not a one size fits all approach."
Mar 14, 2018 by S. P.
"The trainers are phenomenal in developing a workout plan tailored to my goals and abilities. I have found the workouts to be challenging and effective. Best shape ever at age 57. "
Mar 14, 2018 by R. O.
"Great trainers with fun programs."
Mar 8, 2018 by L. O.
"Personal, professional, variety, addresses my personal needs "
Mar 7, 2018 by B. R.
"Kelsey Rocks. Most fun I have ever had getting my butt kicked."
Feb 15, 2018 by J. B.
"You work with my busy schedule. Trainers take a personal interest in my goals."
Jan 18, 2018 by E. Z.
"Professional, supportive, and personable Trainers. The owners go above and beyond for their clients."
Jan 9, 2018 by S. P.
"The trainers at Fitness Together are excellent at designing a workout program that helps meet my goals"
Jan 4, 2018 by C. H.
"Everyone I've had the opportunity to work with at Fitness Together has been an absolute pleasure. An incredibly friendly environment with hard working people, I'm eager to be back for more sessions :) "