Chris Dickerson

, Fitness Manager & Personal Trainer

Years of Experience

Credentials

NSCA-Certified Strength & Conditioning Specialist, NASM-Certified Personal Trainer, NASM-Corrective Exercise Specialist, ASFA-Certified Personal Trainer, CrossFit CL-1 coach, USA Olympic lifting Specialist, UFC striking and conditioning coach, DotFit certified nutrition specialist

Chris' journey into fitness began early in life, as his grandfather was a professional bodybuilder who opened Cascade Athletic Club. While attending Pacific University with a scholarship to play football, Chris began working with the strength and conditioning staff to create fitness and nutrition programs for other athletes. Upon graduation, Chris became a certified personal trainer. Chris pursued many different certifications and approaches to fitness throughout the years. Chris also interned for several years with University of Oregon and Portland State University in the Athletic Training and Strength and Conditioning programs. Chris will help you achieve your fitness and nutrition goals, as well as helping you overcome your injuries.

in my free time I like to
Compete in fitness competitions (CrossFit, Powerlifting, USA Olympic Weightlifting), avid animal lover with over 10 rescue dogs and cats, along with fostering shelter animals, reading and watching movies, play tennis and basketball, travel in Europe, and spend time with family.

SCHEDULE YOUR COMPLIMENTARY FIT EVALUATION

Kathy Betts

, Trainer

Years of Experience

Credentials

Bachelor of Science, A.C.E Certified Personal Trainer

Kathy graduated with a degree in Kinesiology from Cornerstone University in Grand Rapids, Michigan. She grew up playing a variety of sports (soccer, basketball, softball, tennis, golf, cross country) and went on to play NAIA Division II soccer and softball at the collegiate level. She has spent her entire training career with Fitness Together. Her favorite thing about training is seeing her clients gain confidence, become pain free, and be able to live the lives they want.

Jaime Barrios

, Trainer

Years of Experience

Credentials

B.S. Kinesiology with an emphasis in applied fitness from California State University Northridge. EXOS-XPS. NSPA certified program design specialist and a NSPA certified speed and agility coach.
FRCms

With close to a decade of coaching experience, Jaime has had the opportunity to work with athletes from developmental to professional levels. His early experience in training included coaching and delivering strength and conditioning programs for soccer, tennis and cross country athletes. Since then, he has coached at an NFL combine training and was a part of the performance staff of the Portland Thorns FC in 2017, when they brought home a national championship! In addition, Jaime has also trained at Results Fitness, located in California, which is known as one of ten gyms in the nation voted by Men's Health Magazine. He has also had the opportunity to coach at top wellness programs such for important companies such as Google.

in my free time I like to
Jaime is an avid soccer player, starting at a young age and played at the collegiate level. When Jaime isn't playing soccer, he likes to stay active by weightlifting and playing tennis. He also enjoys exploring the Portland food scene and trying foodie meals of all sorts.

SCHEDULE YOUR COMPLIMENTARY FIT EVALUATION
here's how it works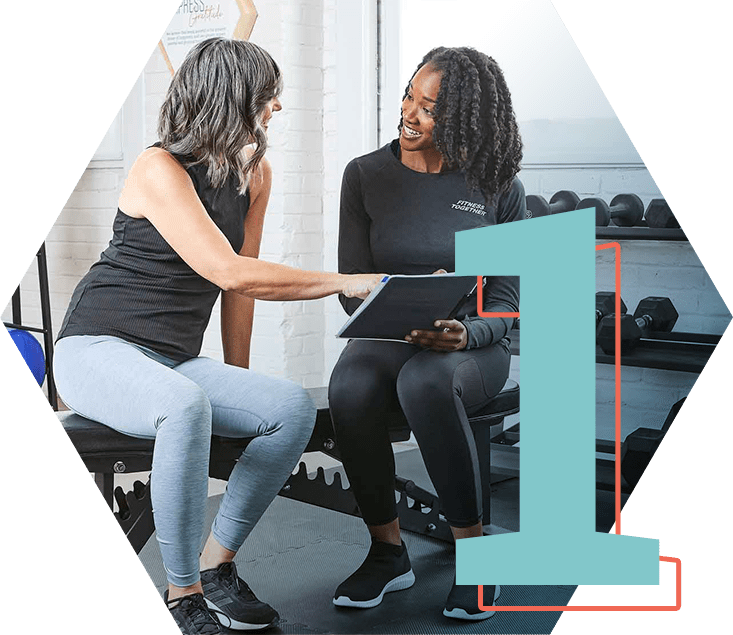 complimentary
signature fit evaluation
A complimentary signature process where we learn about your goals, health history, and take you through a mini workout so we have the information we need to begin building your customized program.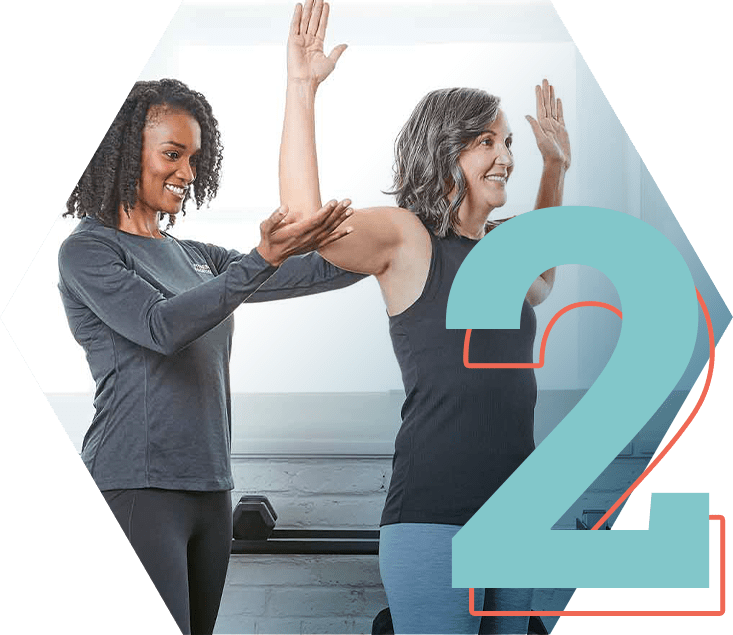 full body assessment
A comprehensive fitness assessment to collect baseline metrics that will help us track your progress.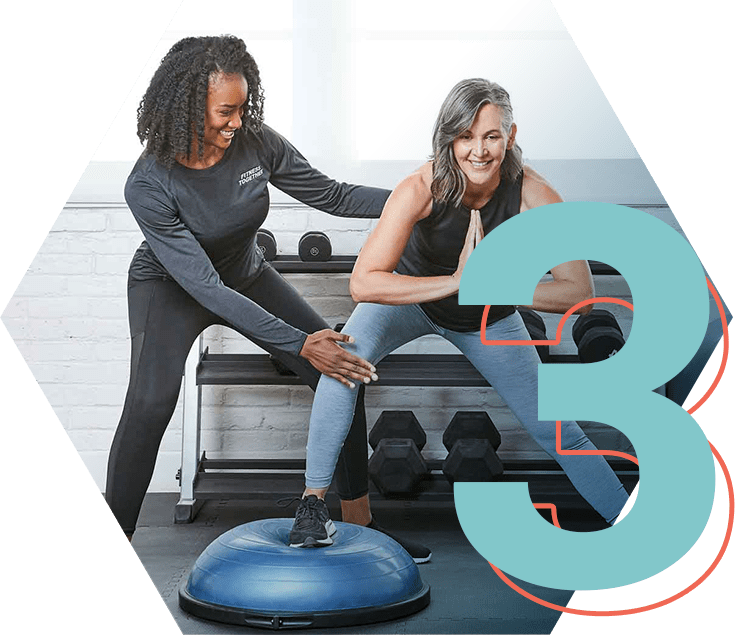 personal training session
Meet your trainer in your private suite (or virtually) for your 1:1 session to begin your completely customized workout program.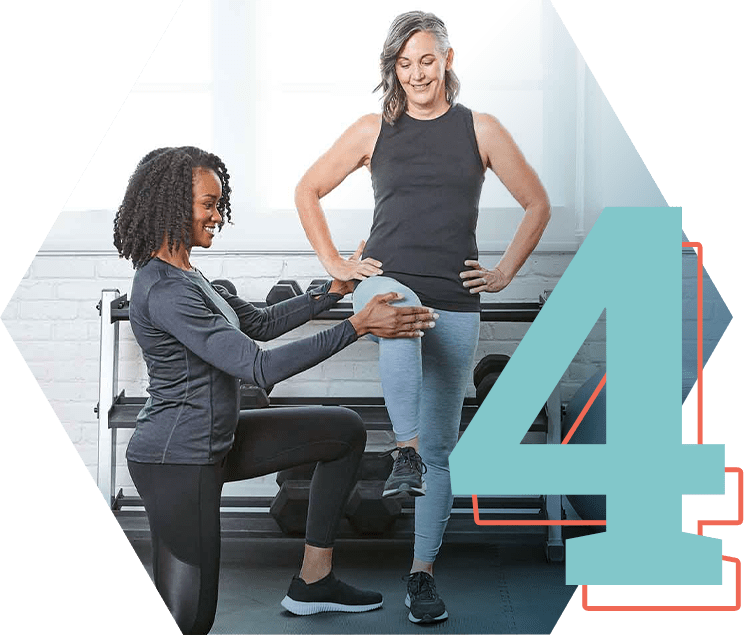 progress checks
A comprehensive assessment every 6 weeks so we can celebrate your progress and set new goals.
WHAT CLIENTS ARE SAYING...
Great personalized service and friendly knowledgeable staff. Flexible scheduling

Being able to workout remotely!

Personalized exercise, customed to our need. Our trainer Kathy, is super nice, personable and attentive to our needs. The exercise plan is very methodical and focuses on several skills in addition to fitness, such as balance, coordination, preparation for snowboarding to name a few, and also taking into account our injuries and weaknesses. When the studio closed due to covid-19 we continued to work out from home with no interruptions and were able to borrow equipment from the studio and use it at home. We love feeling part of this small local business which is within minutes from our home. Thanks to Tony and Kathy this turns out to be one of the best choices we've made to improve our health.