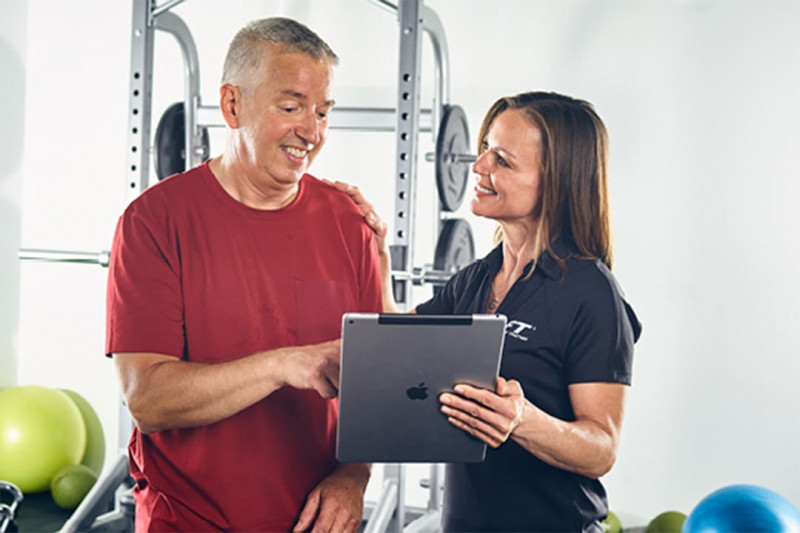 Complete, Customized Solution
Complete, Customized Solution
Your journey at Fitness Together® starts with a thorough consultation to understand the shape you are in now and where you want to be in the future. Our one-on-one complete fitness program is all about personal attention and putting you on the right path to achieving your health and fitness goals.
Expert Trainers
Our team of expert trainers will build a customized program specific to your needs, accommodating any injuries or limitations you may have. Trainers will monitor your progress and adjust your program as you get closer to reaching your goals.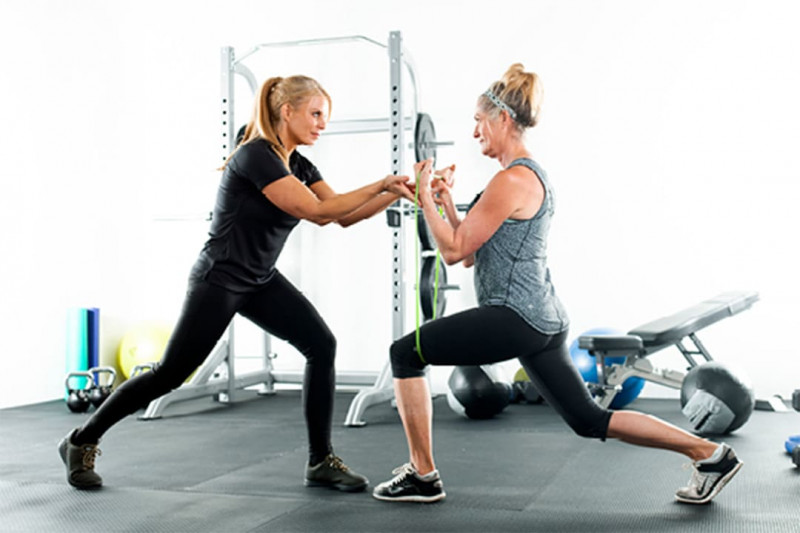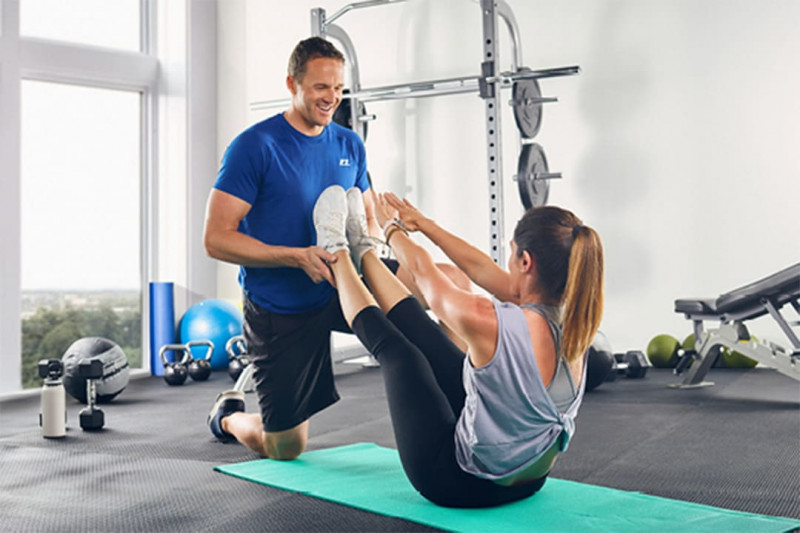 Partners in Accountability
Partners in Accountability
The hardest part of any lifestyle change is getting started, and our trainers are here to help you over that hurdle. Fitness Together® pairs you with a personal trainer in a private setting and a workout plan tailored just for you. They'll encourage, educate, and motivate you every step of the way and turn "I can't" into "I will."
"I have made significant gains in my balance, strength, and agility since joining Fitness Together. I haven't felt this great in a long time. I feel strong; I am happy! The trainers individualize each participant's fitness program; this is not a "cookie cutter " approach to fitness. I would recommend Fitness Together to anyone who is serious about setting reasonable fitness goals and working consistently to reach the goals." ― Susan R.

"I love the individualized attention. it's made the difference between my continuing to work out and losing interest. Workouts at Fitness Together are a commitment to the trainer as well as to yourself. It makes a difference." ― Sarah B.

"I have five artificial joints , am 73 years old, and Fitness together keeps me going. They know my limitations and know how to strengthen me and keep me in shape. With their trained staff help, I am able to play golf, ride my bike and enjoy life. I recommend them 100%." ― Jamee T.

"The workout was so challenging! I did not expect a virtual training session, with very little equipment, to be as successful as training in the gym. My heart rate was up and each part of the session was excellent and enjoyable." ― Rachel V.
Read More Testimonials →