FOR EVERYONE
Any age or fitness level - all are welcome
PRIVATE SUITES
avoid the crowds - no judgement, no distractions, no waiting for equipment.
CUSTOMIZED
workout programs as unique as you - built to overcome any obstacle.
ACCOUNTABILITY
certified personal training team - your goals are their goals.
RESULTS
real time adjustments and progressive programming to stay on track.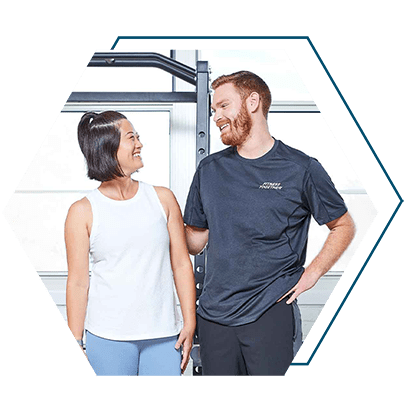 about our personal training
Welcome to your second home. You are unique and your training should be, too. No matter your age or fitness level, we are invested in helping you reach your personal goals because we take your health, well….personally. We don't just jump in - we take the time to get to know you and understand where you are starting on your wellness journey, all before an experienced personal training team member creates your custom workout program to put you on the path to success. Whether you're training in-studio or training virtually, we're in this together.
WHAT CLIENTS ARE SAYING...
weight loss

The high quality training and nutrition advice at Fitness Together has helped me reach my fitness goals. I've lost 20 pounds and have a BMI of 22.8!

recovery & rehab

I started working out after having breast cancer and heading to osteoporosis. My primary goal with FT was to increase bone density. I now have normal bone density.

improving health

I have been working out at FT for a couple of years and it has made a dramatic difference in my health. I no longer need hip surgery and I am able to dance and hike again.

live well

Friendly people who care about helping you achieve your goals. FT helped me prepare to hike the Appalachian Trail at age 65. If you have the will, FT will show you the way.
here's how it works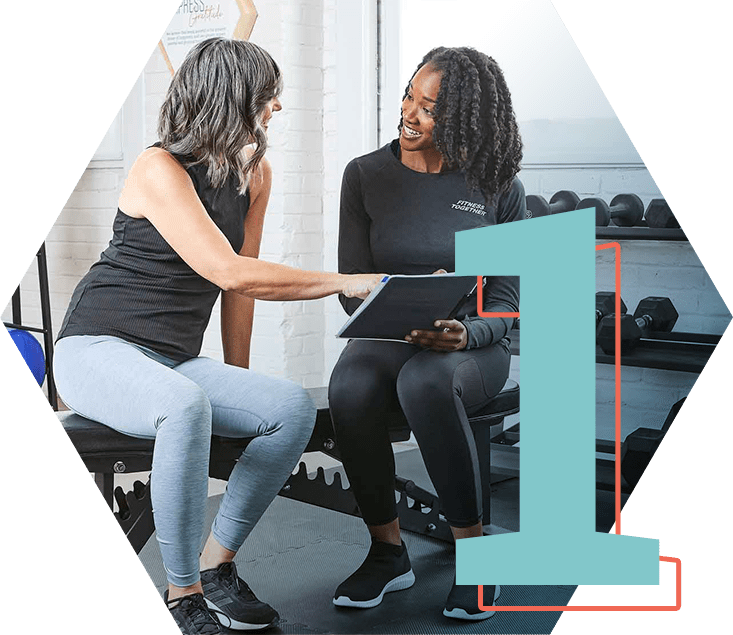 complimentary
signature fit evaluation
A complimentary signature process where we learn about your goals, health history, and take you through a mini workout so we have the information we need to begin building your customized program.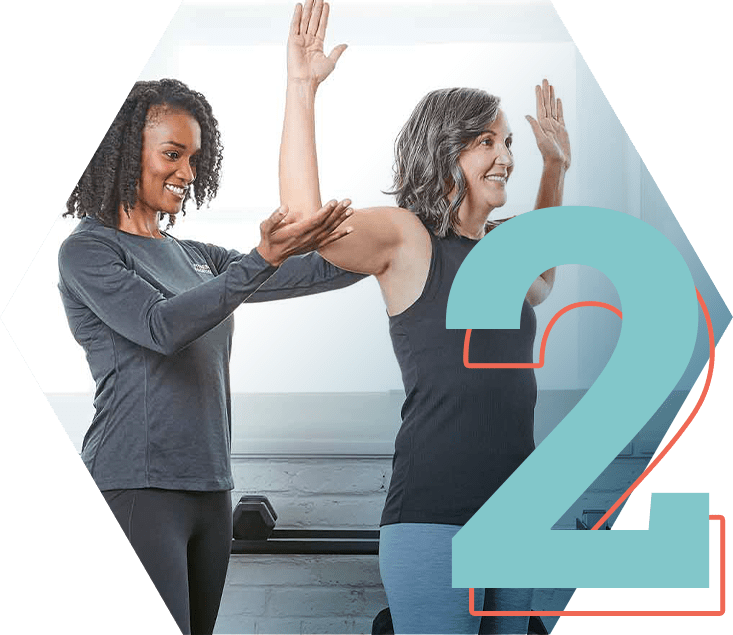 full body assessment
A comprehensive fitness assessment to collect baseline metrics that will help us track your progress.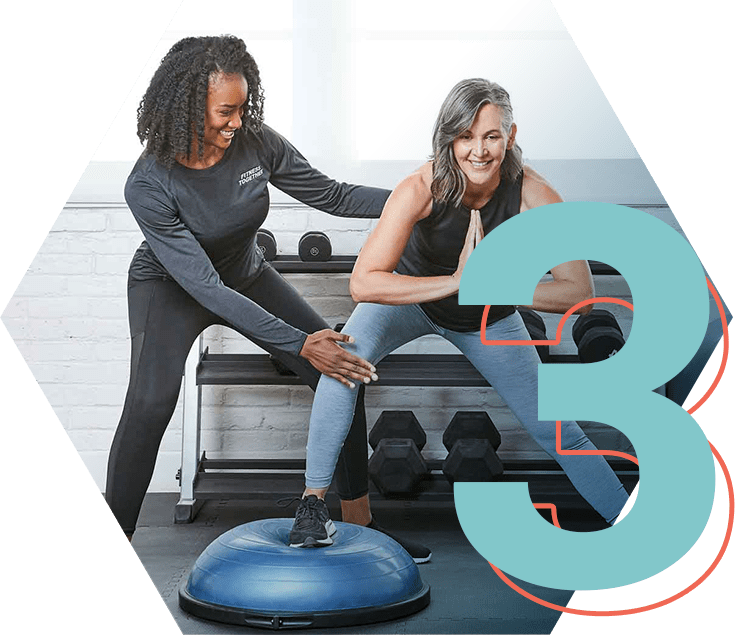 personal training session
Meet your trainer in your private suite (or virtually) for your 1:1 session to begin your completely customized workout program.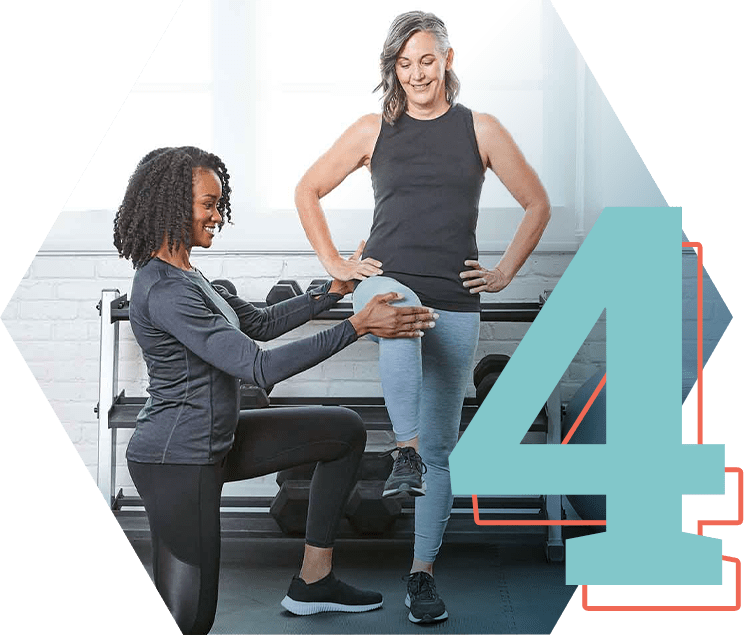 progress checks
A comprehensive assessment every 6 weeks so we can celebrate your progress and set new goals.