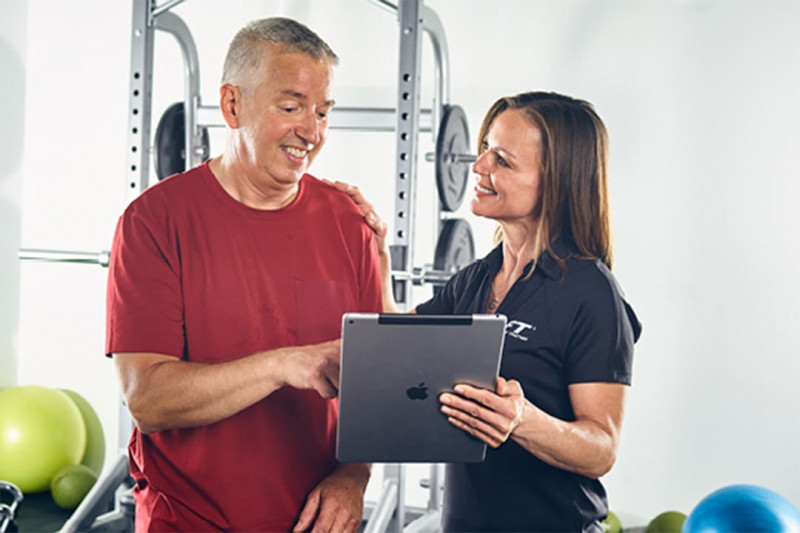 CUSTOMIZED FOR ANY FITNESS LEVEL
CUSTOMIZED FOR ANY FITNESS LEVEL
Your journey starts with a thorough physical wellness assessment with your personal trainer where together you will discuss your health and fitness goals. Our workout programs are fully customized to meet your individual needs, accommodating any injuries or limitations you may have, and put you on the right path to achieve success.
EXPERT PERSONAL TRAINERS
Our certified personal trainers will build your custom workout program and educate you on proper techniques to help you achieve maximum results. Throughout your fitness journey, your progress will be monitored and your program will be adjusted. Your personal trainer is here to hold you accountable, cheer you on, empathize with you, and empower you to reach your goals.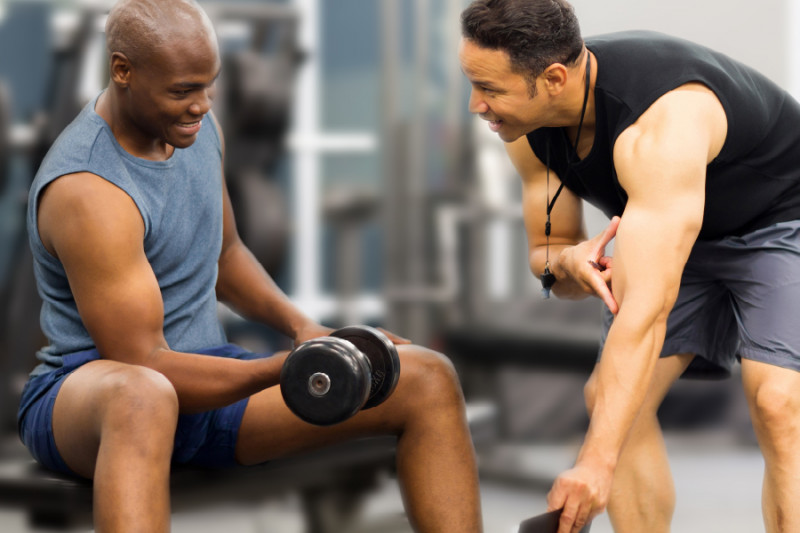 take a tour of our studio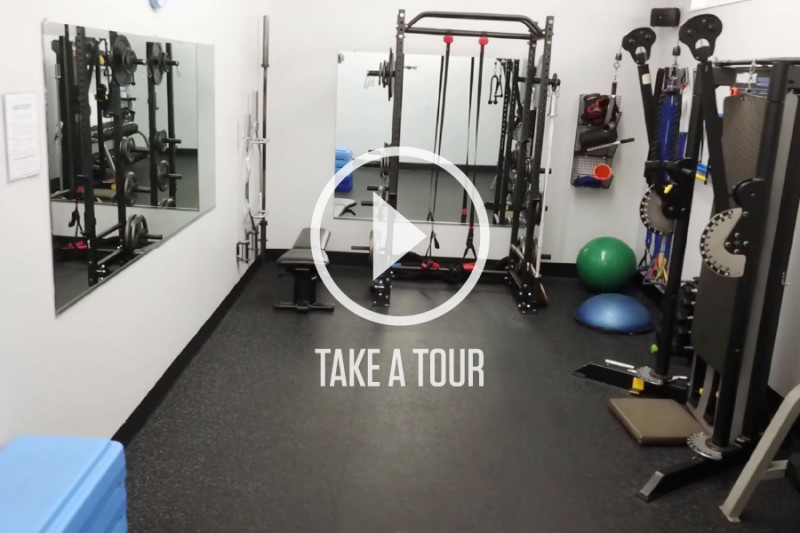 PRIVATE STUDIO SUITES
Our studio suites provide a clean, private, comfortable atmosphere fully equipped for just you and your personal trainer to focus on your needs and goals. No distractions, no crowds, no waiting for equipment. This unique and personalized training experience helps you devote all your attention and energy to your workout. Can't always make it in, but want to to stay on track with your goals? Check out our LIVE 1-on-1 Virtual Training.
"I have made significant gains in my balance, strength, and agility since joining Fitness Together. I haven't felt this great in a long time. I feel strong; I am happy! The trainers individualize each participant's fitness program; this is not a "cookie cutter " approach to fitness. I would recommend Fitness Together to anyone who is serious about setting reasonable fitness goals and working consistently to reach the goals." ― Susan R.

"I love the individualized attention. it's made the difference between my continuing to work out and losing interest. Workouts at Fitness Together are a commitment to the trainer as well as to yourself. It makes a difference." ― Sarah B.

"The workout was so challenging! I did not expect a virtual training session, with very little equipment, to be as successful as training in the gym. My heart rate was up and each part of the session was excellent and enjoyable." ― Rachel V.

"I have five artificial joints , am 73 years old, and Fitness together keeps me going. They know my limitations and know how to strengthen me and keep me in shape. With their trained staff help, I am able to play golf, ride my bike and enjoy life. I recommend them 100%." ― Jamee T.

"When Fitness Together announced online sessions in the interest of safety, I wondered whether remote instruction and a small (about 5'x6') workout space would suffice. They do! Steve has designed programs that have been so welcome during these crazy weeks. The technology is simple - Skype or a similar app+ a smart phone or tablet. My experience shows that a home gym with plenty of space isn't necessary. Anyone who has hesitated to jump into FT's new way of delivering instruction ought to give it a try." ― Mary P.
Read More Testimonials →