Cortney B.

,

Personal Trainer & Wellness Coach

Years of Experience

Credentials

MS Exercise Science
BS Exercise Science

Cortney first got into training when she was in high school, where she played both basketball & softball. She went on to earn her Bachelor's Degree in Exercise Science at Towson University. After college, she worked with a Personal Trainer to drop the "Freshman 15" she had gained and LOVED the experience. It was after that experience that she really honed in her desire to help people reach their goals physically. While working as a group exercise instructor and a personal trainer in previous jobs, Cortney decided to earn her Master's Degree. Being able to work with clients was really where Cortney shined and allowed her to provide the coaching, guidance and support clients need to succeed!
here's how it works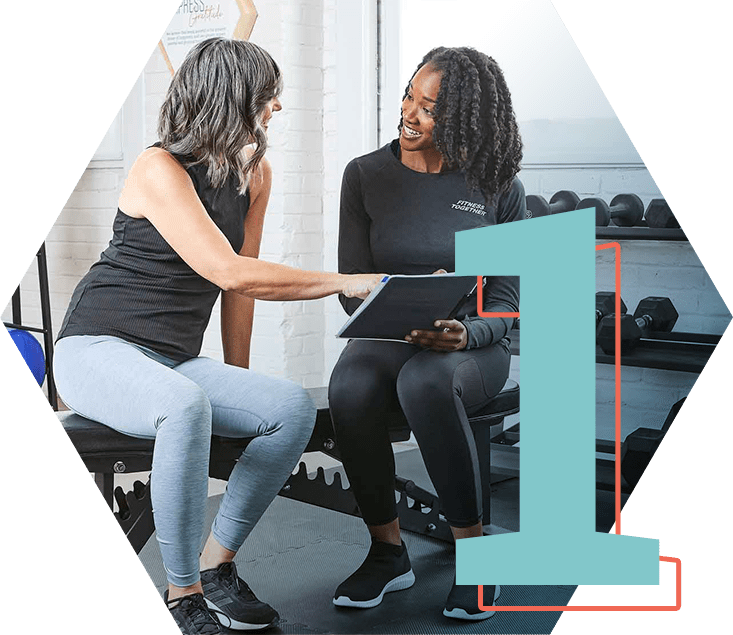 complimentary
signature fit evaluation
A complimentary signature process where we learn about your goals, health history, and take you through a mini workout so we have the information we need to begin building your customized program.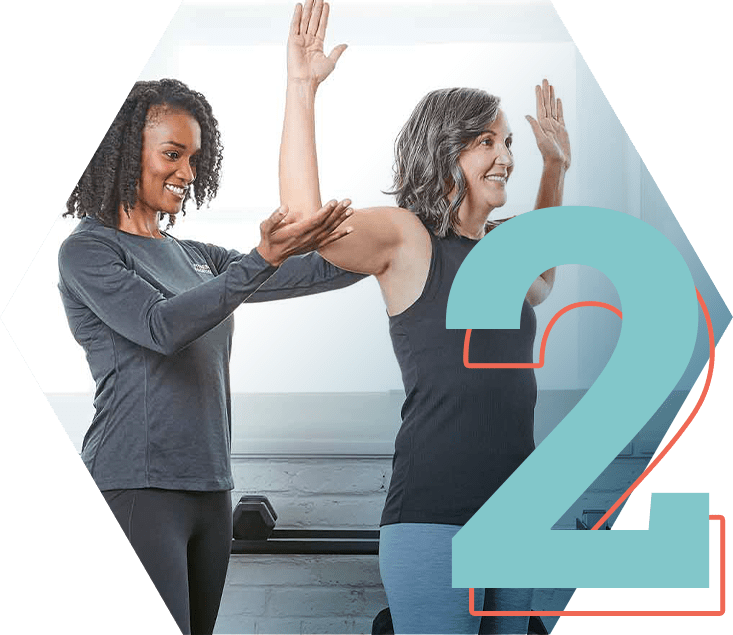 full body assessment
A comprehensive fitness assessment to collect baseline metrics that will help us track your progress.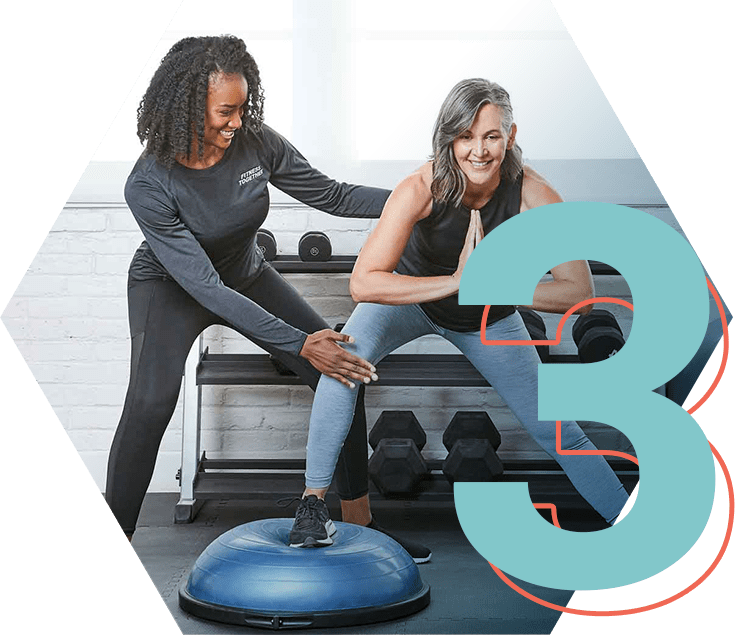 personal training session
Meet your trainer in your private suite (or virtually) for your 1:1 session to begin your completely customized workout program.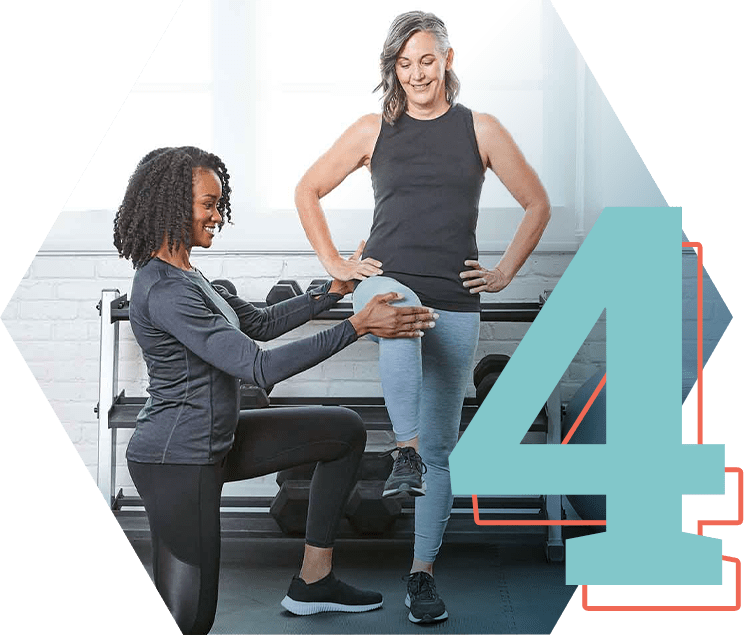 progress checks
A comprehensive assessment every 6 weeks so we can celebrate your progress and set new goals.
WHAT CLIENTS ARE SAYING...
I have been working out at FT since their opening in Montvale. After my initial assessment, I am trained with a routine that was personalized for me. I was asked for goals and I am on my way to achieving them! The location is clean, the machines are awesome and spotless. Everything is new and thoroughly sanitized after each use. The one to one training works for me and I am accountable for my time at home each time I sign in. Bob is super nice and Cortney is highly educated in both exercise and nutrition, so we talk about food all the time and she gives me cooking ideas. I absolutely love going there!!!

Very happy and I feel great!! It's private, it feels like I'm in my house. Very clean and safe. My trainer focuses on me and my goals 100% Highly recommend FT!!!

Cortney is fantastic, she puts a lot of thought into the workouts and is easy to talk to. The place is very clean. I have a lot more energy and feel great. I would definitely recommend!

Fitness Together is a great place to work out! I have looked for years for a workout that I can actually stick with for more than a month and now I have finally found that. After just 6 weeks I already feel stronger and feel more fit. The private one on one sessions allow the workout to be tailored specifically for you. Cortney puts a lot of thought into the workouts and will change anything that you need in order for you to get the most out of your session, plus she is super nice and motivating. I highly recommend to everyone, no matter what your experience level is with working out!