personal training in private suites
PRIVATE WORKOUT SUITE no crowds - just you and your trainer.
CUSTOMIZED WORKOUT programs to fit your needs and goals.
FULLY-EQUIPPED studio suite - no waiting for equipment and no distractions.
Be part of a COMMUNITY that will support you through your journey.
stay on track with your goals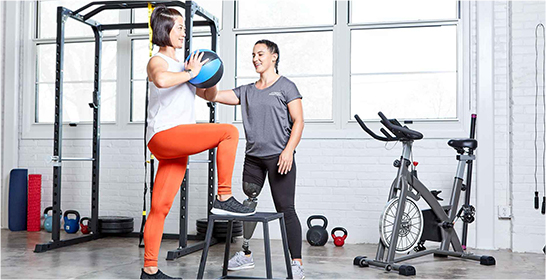 You will feel welcome and comfortable the minute you walk through our doors. Our studios are comprised of a small number of individual fully- equipped private workout suites so you and your personal trainer can devote all attention and energy to your workout.
Can't always make it in, but want to to stay on track with your goals? Check out our LIVE 1-on-1 Virtual Training.


initial assessment to set the
BASELINE & CREATE GOALS

get started in one of our in-studio
PRIVATE WORKOUT SUITES
WHAT CLIENTS ARE SAYING...
Individual plan based on your own goals. nice, small gym. Knowledge and professional trainers

Staff is friendly, knowledgeable and they always give you a great workout! The place is very clean as well!

I have been working with a trainer who is focused on my progress at my rate, vs. somebody who acts like I am training for an NFL career at 60 YO. The progress I am making is slow, but has had a very real impact on my everyday quality of life, whether it be having a " dance party" with my grand daughter, or walking/wade fishing in fast water with a slippery bottom with people half my age. It is great to be able to focus on what I CAN do or will be able to do in my retirement years!

I like the one in one coaching. It is a very positive and comfortable environment!