Our Studio Location
PERSONAL TRAINING STUDIO
Fitness TogetherLexington
433 Marrett Rd
Lexington, MA 02421
p. (781) 862-1175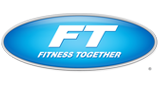 $99 to $199 View Map
HOURS OF OPERATION
Mon - Fri 6:00 AM - 9:00 PM
Sat 7:30 AM - 3:30 PM
Sun Closed

Our Staff
Get to know our friendly Fitness Together® Personal Training Staff at Lexington.
Taylor Christensen
Lead Trainer/Fitness Coach
Taylor Christensen is a personal trainer, certified by the American College of Sports Medicine (ACSM) and International Sports Sciences Association (ISSA). With over seventeen years of experience in the fitness industry, and going on his 12th year at FT.
Taylor a native of South Africa, also has an associate's degree in marine biology with a minor in Kinesiology from Cape Town Technician.
He also graduated from the Killeen Fire Academy in Texas earning his degree in Fire Science as well as having experience as an EMT/ paramedic and fire fighter .
His training also includes adult ,child and infant CPR certificate and A.E.D training .
Taylor specializes in sports related injury and older populations and has enjoyed working with clients of all ages including ages 14 to 85.
As an avid surfer, cross fitter, soccer player and former gymnast , Taylor loves to challenge himself physically in his spare time as much as he loves to challenge his clients
My life's passion is being not only loving what I do , but to be part of the experience and transformation when a client reaches a goal !
Being able to share that is absolutely amazing !
Lynne Hajjar
Personal Trainer/Fitness Coach
NPTI Certified Personal Trainer
There is nothing more motivating than watching a client become stronger everyday.
If you want results you have to put in the effort. Once one acknowledges it's a lifestyle that is being committed to and not a diet or "the next best thing" you're already making strides towards balance that is well deserved. A healthy balance involves the appropriate fuel for your body and maintaining an active lifestyle. In the end you just have to realize you're worth the effort.
Through my experience at NPTI I have been given the tools needed to create structured workouts for individuals with various needs and goals and I must say it is truly special sharing this experience with them.
I have also had hands on experience through my private home based personal business which provided fitness and nutritional guidance to clientele in their homes.
I have been active since a young age, ran cross country and track competitively throughout high school, ran a half marathon after college, and would like to run a full marathon one day if my legs allow it. I enjoy running, hiking, biking, resistance training, Boston Sports and the outdoors in general. I also love entertaining others as a singer in a rock cover band.
I am currently employed at both the Lexington and Arlington Fitness Together.
Melanie Greenlee
Personal Trainer / Fitness Coach
Melanie is a NASM Certified Personal Trainer with a specialization in Corrective Exercise. She enjoys working with every type of client of all ages. She has a special passion for those new to exercise, those with injuries or limitations, and women who are needing to lose a significant amount of weight. Melanie decided to dedicate her life to health and fitness after undergoing a transformation of her own, nearly seven years ago. On her personal fitness journey, she lost 70 pounds and realized her love for fitness. Today she enjoys training and competing at Brazilian Jiu Jitsu. Her favorite exercise to do and teach is the Turkish Get-Up and her favorite thing about being a trainer is helping people reach their goals and realize their potential.
Mike Roy
Personal Trainer / Fitness Coach
I have played competitive sports my entire life. Going into high school I wanted to play football, so I started lifting weights the summer before my freshman year. It turned out I put on strength and muscle easy and have loved it ever since.
When I went to college I was looking to become a teacher, but after taking an exercise physiology class as an elective I switched majors. I graduated with a Bachelor's of Science in exercise science in 2004 from Bridgewater State College. I did my internship as a strength and conditioning coach at Northeastern University. I since have worked in corporate fitness, have done fitness consulting, and personal training.
I enjoy fitness and practice it daily. I also enjoy cooking very much which goes very well with fitness. But my passion is teaching/ coaching. It brings me a great sense of accomplishment when something I taught brings results and joy to the other person(s).
Britney O'Neil
Personal Trainer / Fitness Coach
Britney is an ACSM certified personal trainer with a Bachelor's degree in Applied Exercise Science from Springfield College in addition to an Associate's degree in Health and Fitness from Holyoke Community College. Throughout her life, she played a variety of sports including soccer, football, hockey, wrestling, and taekwondo. Over the course of ten years training in taekwondo and receiving her third degree black belt, she found happiness and fulfillment when her students reached their own goals. Years of working out alongside her father allowed and encouraged Britney's passion for fitness and lifting to grow. After graduating from Springfield College, she spent some time working at a local YMCA as a personal trainer and decided to make it a full time career. She enjoys working with a variety of clientele, younger, older, beginner, or advance, to assist them with achieving their goals.