here's how it works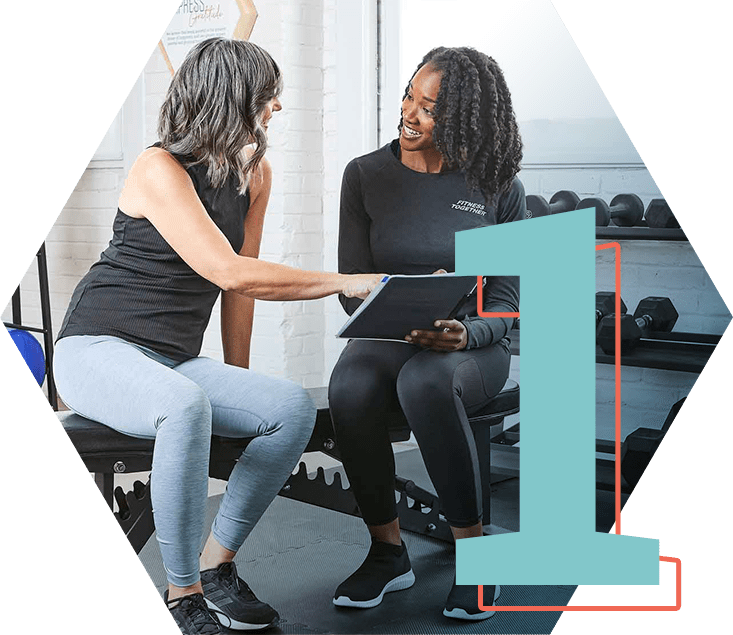 complimentary
signature fit evaluation
A complimentary signature process where we learn about your goals, health history, and take you through a mini workout so we have the information we need to begin building your customized program.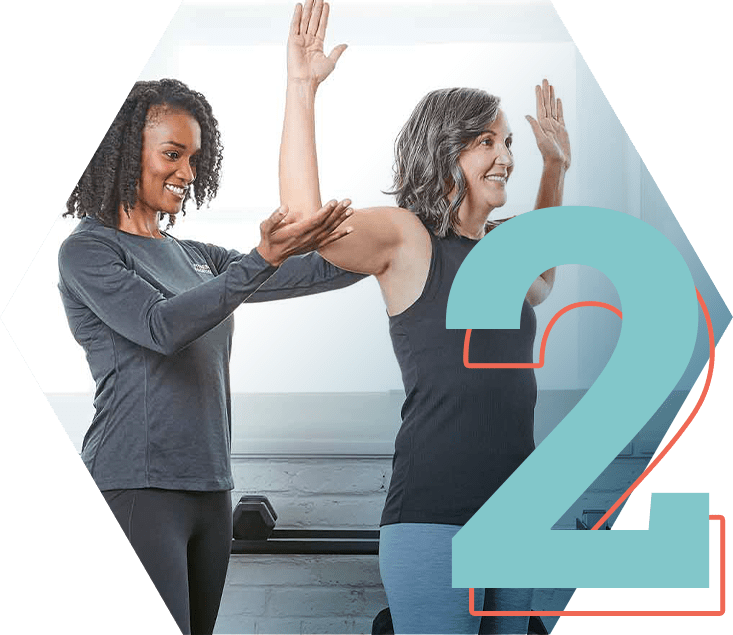 full body assessment
A comprehensive fitness assessment to collect baseline metrics that will help us track your progress.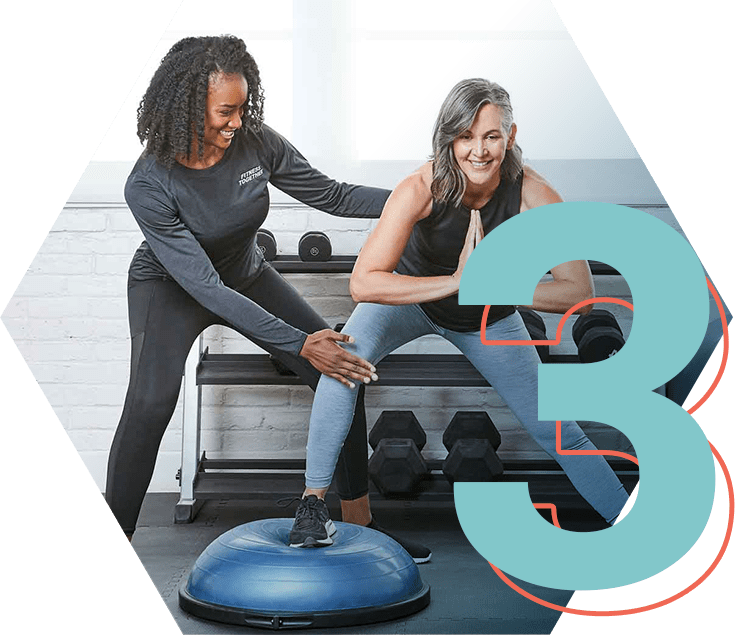 personal training session
Meet your trainer in your private suite (or virtually) for your 1:1 session to begin your completely customized workout program.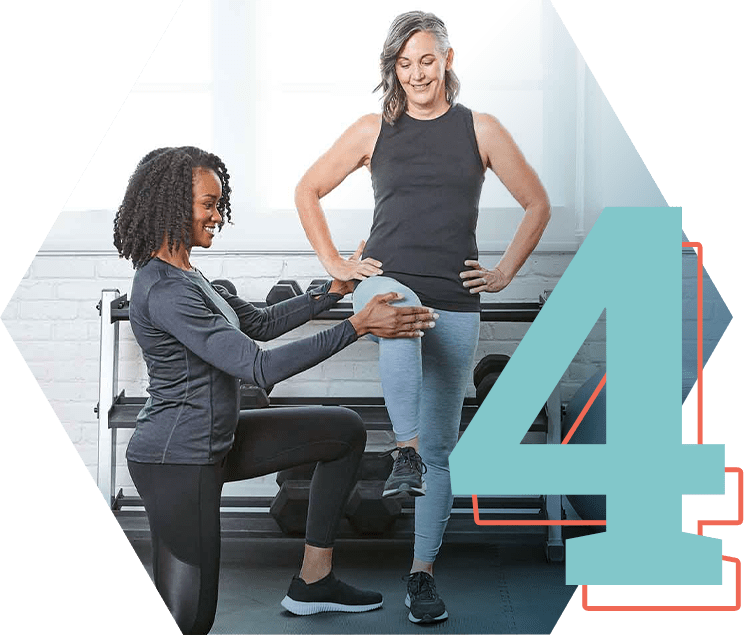 progress checks
A comprehensive assessment every 6 weeks so we can celebrate your progress and set new goals.
WHAT CLIENTS ARE SAYING...
The one on one training. Trainers who know what they are doing and correct you when your form or execution is wrong. Friendly. Fun Happy atmosphere

Great trainers who are very open to customizing the workouts to the clients specific needs and goals

Fitness Together has provided excellent training with noticeable results. They have been very accommodating with Zoom access during the period we couldn't meet in person. I love the consistency in trainers.

Accountability and motivation from my trainer, Justin, have been awesome.