personal training in private suites
PRIVATE WORKOUT SUITE no crowds - just you and your trainer.
CUSTOMIZED WORKOUT programs to fit your needs and goals.
FULLY-EQUIPPED studio suite - no waiting for equipment and no distractions.
Be part of a COMMUNITY that will support you through your journey.
stay on track with your goals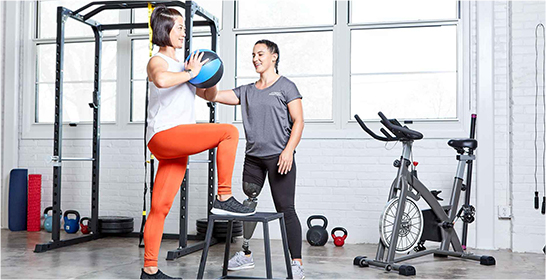 You will feel welcome and comfortable the minute you walk through our doors. Our studios are comprised of a small number of individual fully- equipped private workout suites so you and your personal trainer can devote all attention and energy to your workout.
Can't always make it in, but want to to stay on track with your goals? Check out our LIVE 1-on-1 Virtual Training.


initial assessment to set the
BASELINE & CREATE GOALS

get started in one of our in-studio
PRIVATE WORKOUT SUITES
WHAT CLIENTS ARE SAYING...
Clean, spacious environment w/o the 'gym feel'; like not having groups of people at the same time! Trainers are professional and attentive! Judy B.

Personalized service. Trainers are easy to work with. Easy location.

My trainer Steve Johnson is great

Jon has concerns for you and all of his employees. He is there to listen to you for what you need and to get you the results that you expect. These are difficult times for him, running a business and keeping everyone happy, with the mandates that are set by our state. Lets keep moving forward and out of this unsettling time, train however you can, try the virtual, if you haven't!