JP Krueger

, Owner/Personal Trainer

Years of Experience

Credentials

B.S. Kinesiology - Umass Amherst
NSCA CSCS
ACSM CPT

JP has always been involved in athletics and physical fitness. He started playing sports at a young age and was always very active. As he developed as a competitive Tennis and Basketball player, he began strength training and maintaining good eating habits. This led to improvements on the field and a better quality of life. When JP was 13 he told his mother that he wanted to wear shorts every day of his career, perhaps to be different than his suit wearing and briefcase carrying father(teenagers, am I right?). He pursued his passion, which led him to start training at Fitness Together in 2008. In 2011 he took over as part owner and in 2019 he took over the business and relocated to Charlestown with the help of a great team of trainers. With his experience, motivation and passion, JP will empower you to reach any fitness goals.

Alla Nemchenok

, Personal Trainer

Years of Experience

Credentials

ACE CPT
USAW
Tactical Athlete for Kettlebells
MFA School of Visual Arts, NYC
BFA Parsons School of Design, NYC

Alla has always been fascinated by the idea of metamorphosis - the ugly duckling becoming a swan, the butterfly emerging out of the cocoon. When in a welding class in college a mentor told her "If you can conceive it you can create it". This phrase has shaped her path since. While completing her MFA at the School of Visual Arts Alla began experimenting with her body as sculptural material further exploring the relationship between form and function. This had paved her way into the fitness industry. She has since worked with people from various backgrounds with polar interests from high school athletes, fitness competitors, new moms, stroke and cancer survivors, people making their way toward recovery from injury and, of course those just working on getting fit. To Alla the concept of fitness is not only incredibly personal but also 100% mental. Your body won't go where the mind won't push it. Alla believes her function is to act as a GPS, helping each client set a destination or goal and then guide toward the set point. Relevant Interests Alla enjoyes running, aesthetic lifting, olympic lifting as well as functional training.

Justice Williams

, Personal Trainer

Years of Experience

Credentials

ISSA CPT
StrongFirst Certified Fitness Coach

Justice Roe Williams is ISSA and StrongFirst Certified Fitness Coach originally from Atlantic City, New Jersey. Six years ago, Justice embraced his passion and activism to create safe spaces for all bodies to find fitness. He is a founding Director of BodyImage4Justice (BI4J), an holistic wellness and fitness program for the LGBTQ community that primarily focuses on Trans Bodies and has expanded this work through his business Kettlebell Justice Training. Prior to his work at BI4J, Justice organized youth in the South End, Dorchester, Jamaica Plain and Roxbury areas of Boston. After 15 years of organizing and facilitating workshops for public and private schools, non-profit organizations and for-profits corporations around diversity issues Justice realized that fitness is a social justice issue and should be a priority in his life. So he embarked on a massive project to reframe his life through the lens of fitness. He has been Decolonizing Fitness for the past 10 years, through his training approach and programming for classes, small group trainings and seminars, which emphasizes that all bodies are welcome!
here's how it works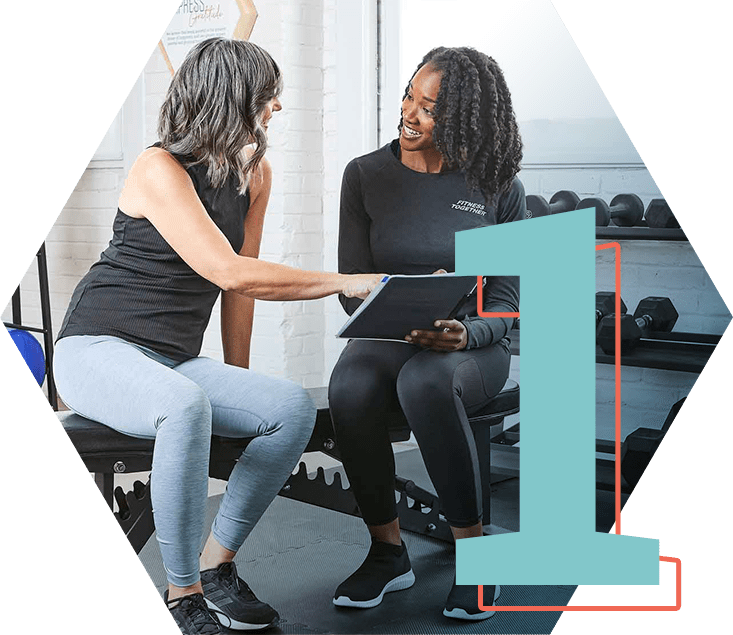 complimentary
signature fit evaluation
A complimentary signature process where we learn about your goals, health history, and take you through a mini workout so we have the information we need to begin building your customized program.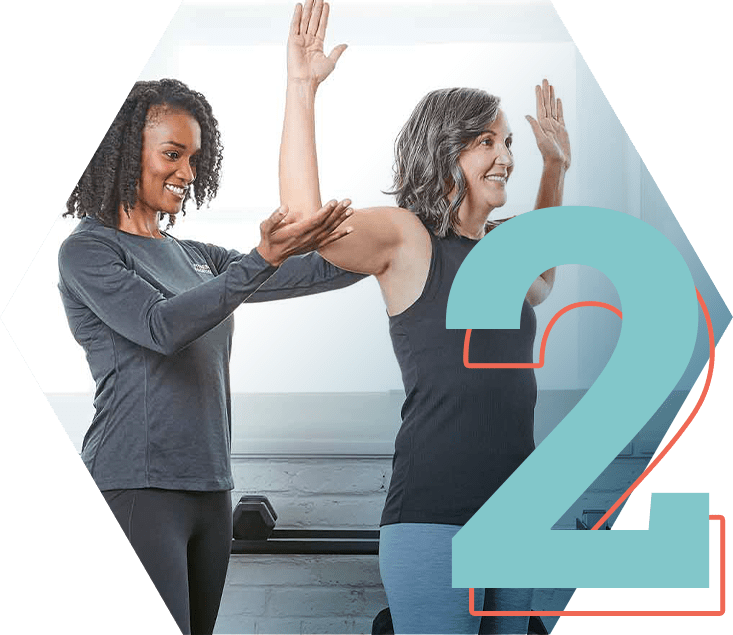 full body assessment
A comprehensive fitness assessment to collect baseline metrics that will help us track your progress.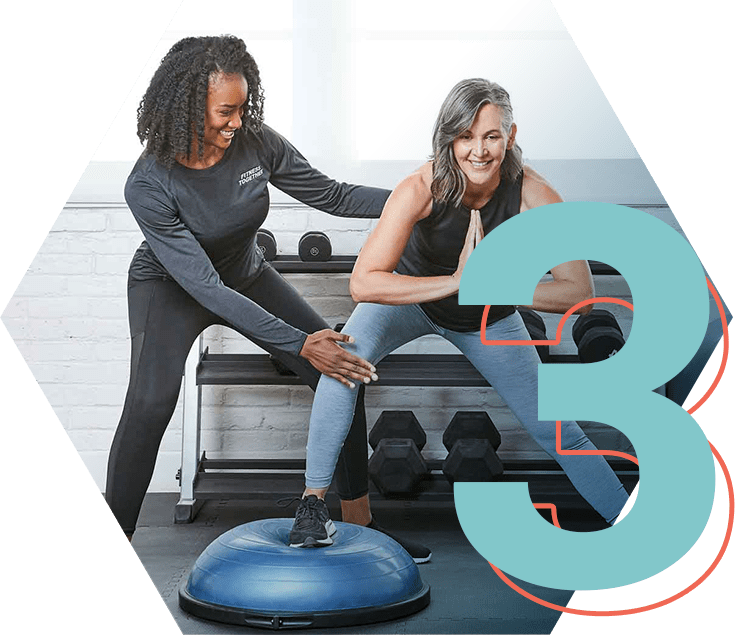 personal training session
Meet your trainer in your private suite (or virtually) for your 1:1 session to begin your completely customized workout program.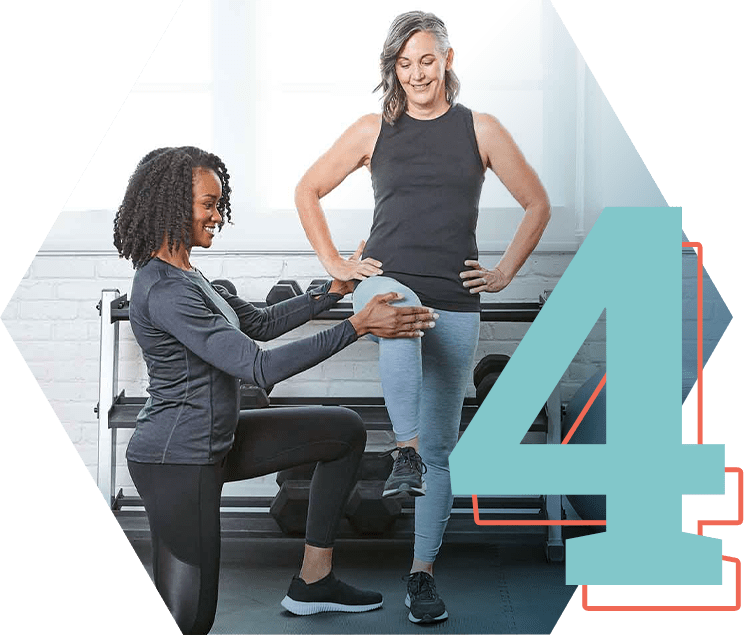 progress checks
A comprehensive assessment every 6 weeks so we can celebrate your progress and set new goals.
WHAT CLIENTS ARE SAYING...
You get great one on one attention and lots of encouragement to achieve your goals.

Alla is the best. She is professional, fun, and has great energy. She has taught me so much about my body and my fitness. I look and feel better than I ever have after about 1 year of working with her. I genuinely look forward to each session. The gym is great too. It's clean, conveniently located for me right in Charlestown, and has everything needed for a great workout.

Alla is a great trainer. Her workouts are customized to our needs and challenging. She is positive and makes us feel good about every session.

Staff members were superb!