Contact Us
Fitness Together
Chantilly
14014 Sullyfield Circle


Suite E


Chantilly

,

VA

20151



p.

(571) 277-1292
(571) 277-1292
cell phone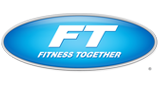 $99 to $199
Owner Contact
John Mays
Manager Contact
Ellen
Start your fitness journey with us! Start Today!
Please complete the form below and we will contact you very soon. Please, no soliciting. If you want to be a Fitness Together supplier, please complete our Supplier Form.
BONNIE HAS INCREASED HER ENERGY WHILE HAVING FUN
Bonnie couldn't find a workout program worth sticking to until she found Fitness Together®. The training staff kept her motivated and she finally found herself having fun working out. Now she's looking and feeling her best.
Individual results may vary.