personal training in private suites
PRIVATE WORKOUT SUITE no crowds - just you and your trainer.
CUSTOMIZED WORKOUT programs to fit your needs and goals.
FULLY-EQUIPPED studio suite - no waiting for equipment and no distractions.
Be part of a COMMUNITY that will support you through your journey.
stay on track with your goals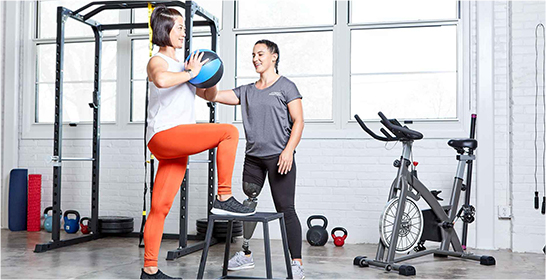 You will feel welcome and comfortable the minute you walk through our doors. Our studios are comprised of a small number of individual fully- equipped private workout suites so you and your personal trainer can devote all attention and energy to your workout.
Can't always make it in, but want to to stay on track with your goals? Check out our LIVE 1-on-1 Virtual Training.


initial assessment to set the
BASELINE & CREATE GOALS

get started in one of our in-studio
PRIVATE WORKOUT SUITES
WHAT CLIENTS ARE SAYING...
FT has a great team....they are always improving their facility and training practices. I recommend this gym especially during the pandemic...it's the safest and most effective way to train!

Great personal care. Specific fitness program to fit your needs and level. If there's an issue with pain or anything, they'll figure it all out.

They do a pretty dang good job. They listen to your needs and will tailor your workout to what works. Place is clean. Jason is always available on his cell. I'm glad I joined and feel the best I have in a while.

The dragons and magic mostly....also Jason tells me things that make sense like..."don't trip on that cord" or "lift with your back," which is super helpful.