Jason Rosenburg & Evan Csta

,

Co-Owners

Years of Experience

Credentials

NSCA Certified Personal Trainer
NSCA CSCS

Our names are Jason Rosenburg and Evan Costa. We grew up in Weymouth and Somerset, Massachusetts, respectively. Both of us grew up very active, with Jason reaching second degree black belt in Karate, and Evan being a 3 sport athlete in high school and college soccer player. We both graduated college in 2011 and began working in gyms across the south coast and south shore area. We are both certified as trainers through the NSCA. Evan is also a Certified Strength and Conditioning Specialist through the same organization. Both of us are married, with small children at home whom we enjoy spending time with when we are not at the gym.

Rebecca Schwaab

,

Trainer

Years of Experience

Credentials

Certified Personal Trainer,
Certified Weight Loss Specialist
Certified Group Personal Training Specialist
Certified Corrective Exercise Specialist

After many years of inconsistent workouts and fad diets, I decided to become a personal trainer so that I could learn how to help myself and others achieve health and fitness goals by creating lifestyle changes that lead to long-lasting results. My goal is to motivate, inspire and educate my clients about all of the benefits of exercising and living a healthy lifestyle.

Nick Anderson

,

Personal Trainer

Years of Experience

Credentials

NASM Certified Personal Trainer

My name is Nick Anderson. I am an NASM Certified Personal Trainer. I grew up in Warwick, Rhode Island, and moved to East Bridgewater in 2020. I graduated from Johnson & Wales in 2015 with a degree in Engineering Design. I worked for 6 years in the engineering field, and ultimately came to the conclusion that it was not for me. After finding a passion for not only my own fitness, but helping others with it as well, I decided to pursue a career as a personal trainer. I eased into the transition away from engineering in 2020, starting as a part-time trainer, and then slowly moving on to working full time as a trainer. Over the last few years I've worked at commercial gyms and training studios across the area, before finally landing at Fitness Together in 2022. I've also recently discovered a passion for competitive powerlifting. My goal during my training sessions is to leave you feeling like you were at least 1% better than you were when you walked in the door.
here's how it works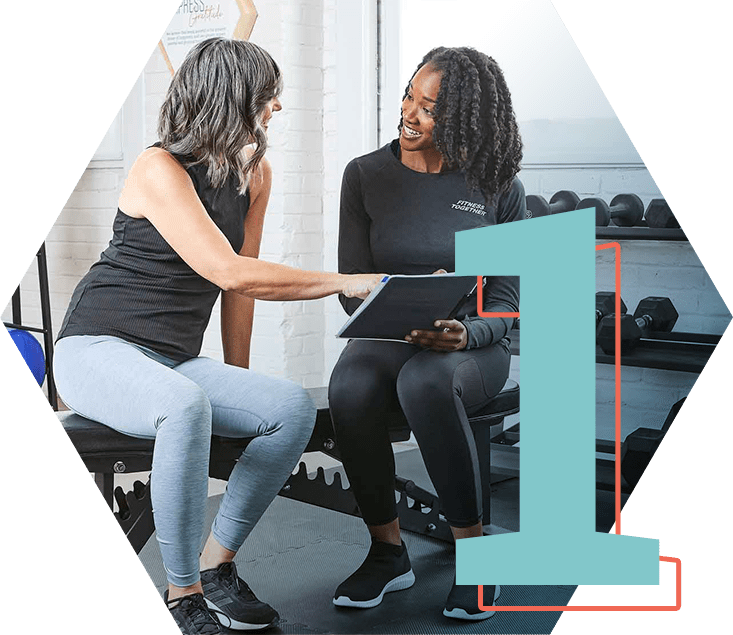 complimentary
signature fit evaluation
A complimentary signature process where we learn about your goals, health history, and take you through a mini workout so we have the information we need to begin building your customized program.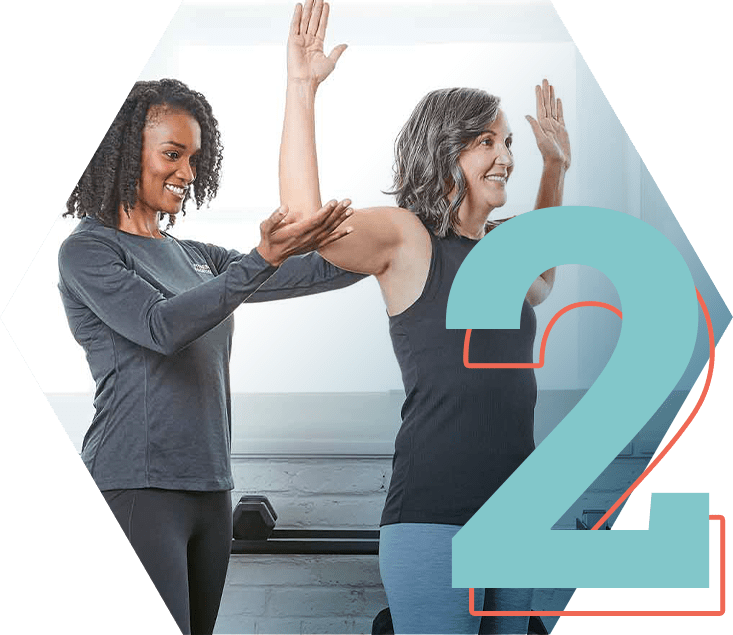 full body assessment
A comprehensive fitness assessment to collect baseline metrics that will help us track your progress.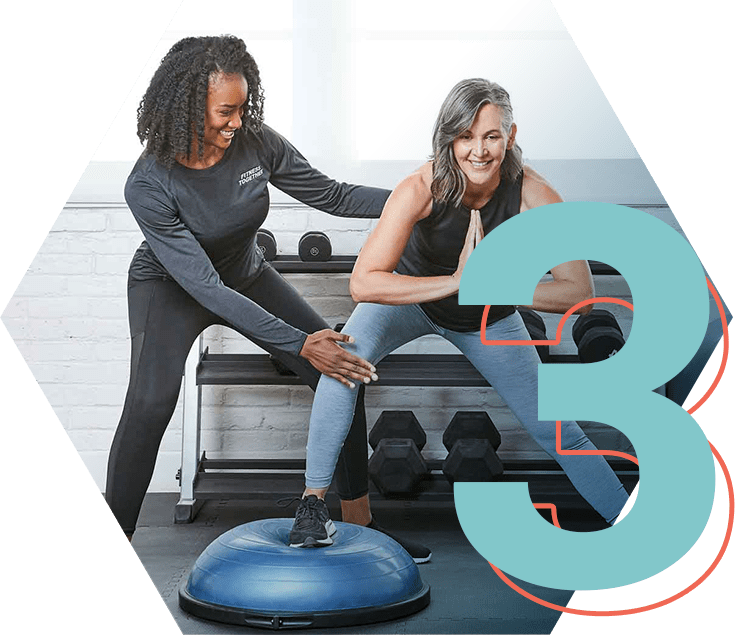 personal training session
Meet your trainer in your private suite (or virtually) for your 1:1 session to begin your completely customized workout program.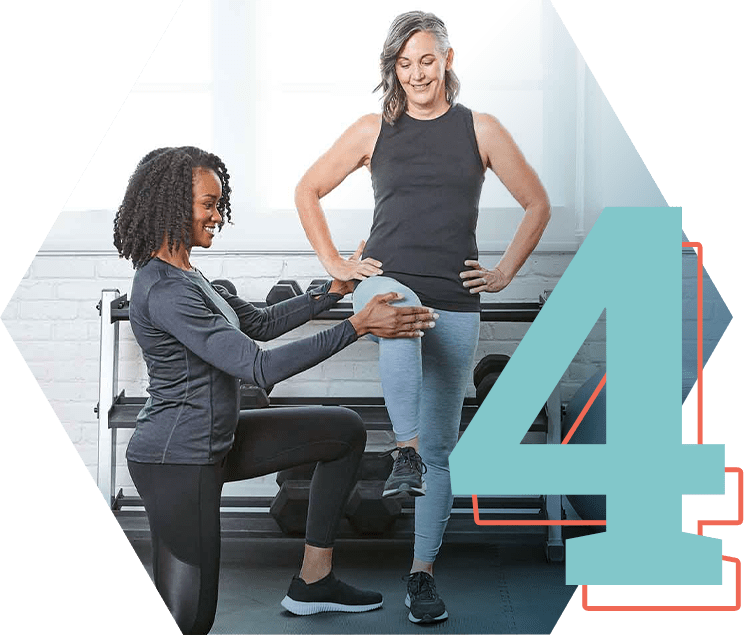 progress checks
A comprehensive assessment every 6 weeks so we can celebrate your progress and set new goals.
WHAT CLIENTS ARE SAYING...
I have been working out at FT for a couple of years and it has made a dramatic difference in my health. I no longer need hip surgery and I am able to dance and hike again.

The high quality training and nutrition advice at Fitness Together has helped me reach my fitness goals. I've lost 20 pounds and have a BMI of 22.8!

I started working out after having breast cancer and heading to osteoporosis. My primary goal with FT was to increase bone density. I now have normal bone density.

Friendly people who care about helping you achieve your goals. FT helped me prepare to hike the Appalachian Trail at age 65. If you have the will, FT will show you the way.