Bill Horan

,

Trainer

Years of Experience

Credentials

B.S. in Exercise Science
NSCA- Certified Strength and Conditioning Specialist
USATF Level II Sprint and Throws Coach
Nutrition Graduate Certificate

My name is Bill Horan and I am a Certified Strength and Conditioning Specialist through the NSCA and a USATF Level II Sprint and Throws Coach. I graduated from Plymouth State University with a B.S. in Exercise Science, later earned a M.Ed from Fitchburg State University, and later completed a graduate certificate program in Nutrition from Cornell. From 2010- 2013, I ran a youth-athlete development program, as well as an adult boot camp program, at New Hampshire's largest Strength and Conditioning facility. From 2011- 2016 I worked at Boston Sports club and Gold's Gym as a personal trainer. I have spent the past 5 summers working as a strength and conditioning coach for high school aged athletes through Marathon Sports and Athletic Department programs. Aside from personal training, I also work as a Health and Physical Education Teacher and a Track and Field Coach at Stoughton High School.

in my free time I like to
I enjoy spending time with my family, playing with my three daughters, teaching them new things, and going on adventures with them! I also love to run and usually do a few road races a year. Some of my other favorite hobbies are saltwater fishing, skiing/snowboarding and doing house projects. I also enjoy reading, checking out the market on Zillow, and spending some summer time in Marshfield.

SCHEDULE YOUR COMPLIMENTARY FIT EVALUATION

Rebecca Schwaab

,

Trainer

Years of Experience

Credentials

Certified Personal Trainer,
Certified Weight Loss Specialist
Certified Group Personal Training Specialist
Certified Corrective Exercise Specialist

After many years of inconsistent workouts and fad diets, I decided to become a personal trainer so that I could learn how to help myself and others achieve health and fitness goals by creating lifestyle changes that lead to long-lasting results. My goal is to motivate, inspire and educate my clients about all of the benefits of exercising and living a healthy lifestyle.

Sam Moor

,

Trainer

Years of Experience

Credentials

NASM, Precision Nutrition Level 1 Certification

Hi! My name is Sam Moor. I am from Taunton, and currently live in Fall River. I went to Taunton High School where I was a 3 sport athlete. After highschool, I continued my education and sports career at the University of Rhode Island where I was a member of the baseball team. I graduated with a BS in Sociology and a minor in business. My passion for sports and athletic training drove me to become a coach. I received my personal training certification with the National Academy of Sports Medicine (NASM) and began training clients ever since. I've been at multiple big box gyms. I landed at Fitness Together in the summer of 2019. I like my sessions to be very fun, energetic, and interactive. Much of my training focuses on strength development, athleticism, and increasing work capacity.
here's how it works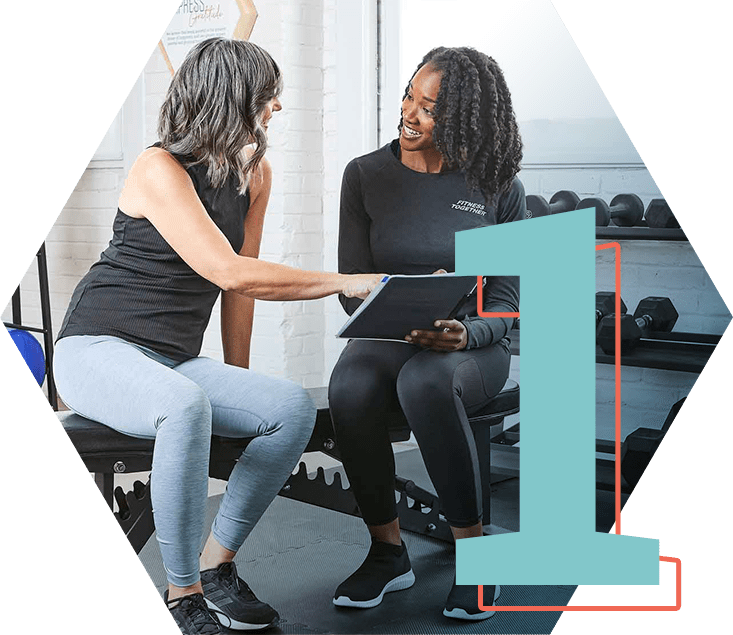 complimentary
signature fit evaluation
A complimentary signature process where we learn about your goals, health history, and take you through a mini workout so we have the information we need to begin building your customized program.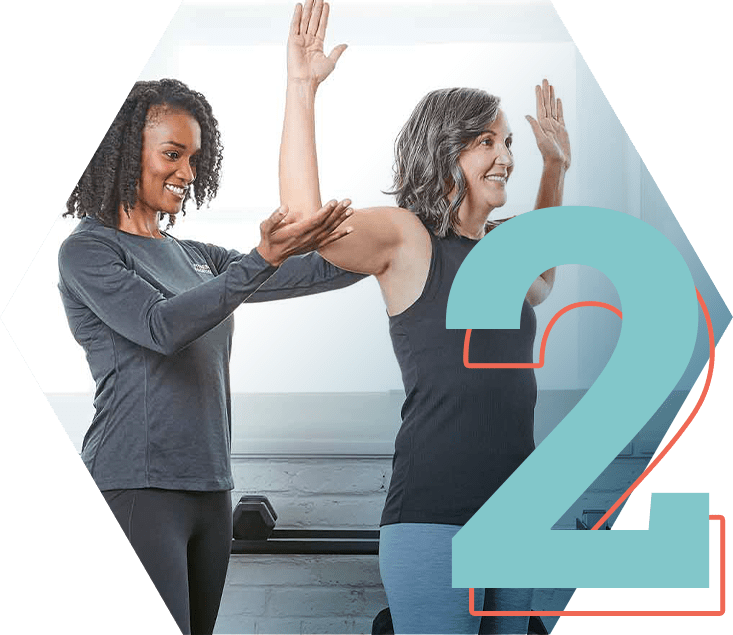 full body assessment
A comprehensive fitness assessment to collect baseline metrics that will help us track your progress.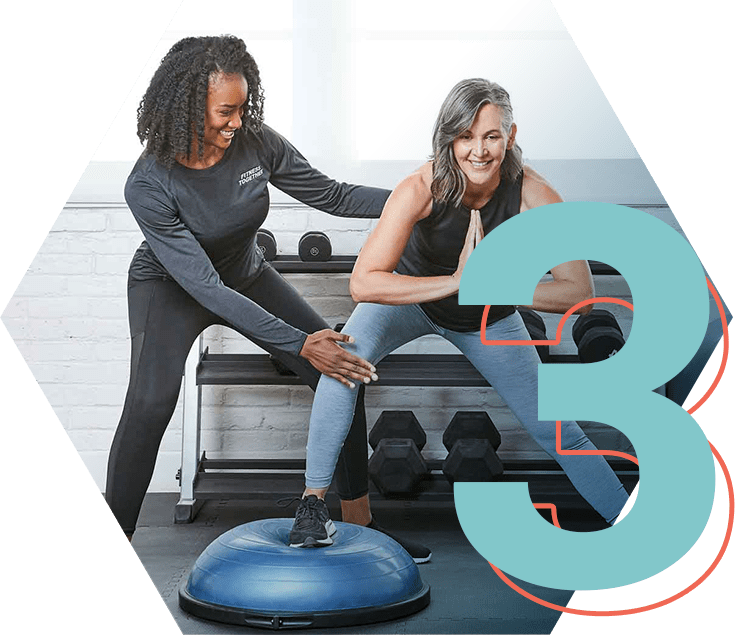 personal training session
Meet your trainer in your private suite (or virtually) for your 1:1 session to begin your completely customized workout program.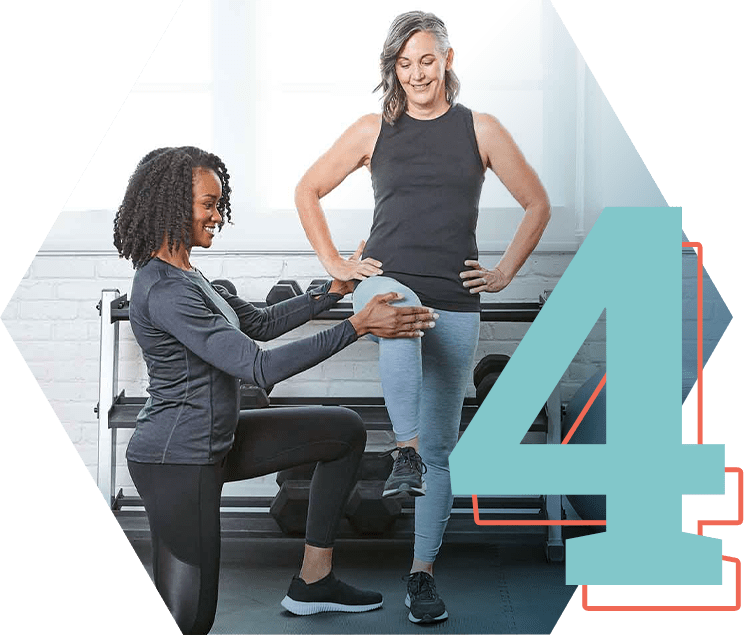 progress checks
A comprehensive assessment every 6 weeks so we can celebrate your progress and set new goals.
WHAT CLIENTS ARE SAYING...
I have been working out at FT for a couple of years and it has made a dramatic difference in my health. I no longer need hip surgery and I am able to dance and hike again.

Friendly people who care about helping you achieve your goals. FT helped me prepare to hike the Appalachian Trail at age 65. If you have the will, FT will show you the way.

The high quality training and nutrition advice at Fitness Together has helped me reach my fitness goals. I've lost 20 pounds and have a BMI of 22.8!

I started working out after having breast cancer and heading to osteoporosis. My primary goal with FT was to increase bone density. I now have normal bone density.