Our Studio Location
PERSONAL TRAINING STUDIO
Fitness TogetherBrentwood
4910 Thoroughbred Ln
Brentwood, TN 37027
p. (615) 377-9550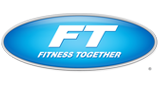 $99 to $199 View Map
HOURS OF OPERATION
5:15am - 9pm M-F
6am - 3pm Sat
Closed Sunday
Client Reviews
Get Inspired, Get Results. *Individual exercise results may vary.
Sep 26, 2018 by J. H.
"Love the team there at Fitness Together! Especially Brian, my trainer."
Sep 18, 2018 by K. S.
"Knowledgeable staff that works to help you meet your goals."
Sep 4, 2018 by K. B.
"Trainers are very knowledgeable and personable....really like the new facilities"
Aug 26, 2018 by R. H.
"Everyting'"
Aug 15, 2018 by P. L.
"I like being one on one with a trainer, but not isolated from everyone else. I enjoy the community feel of FT."
Aug 11, 2018 by J. W.
"Love the one on one and the fact that the trainers listen to you and work with you and your limitations. "
Aug 8, 2018 by L. J. W.
"First class professionals!"
Aug 3, 2018 by L. K.
"Trainers are great!!"
Jul 29, 2018 by A. C.
"Professionalism and knowledgeable trainers. Private workout areas."
Jul 25, 2018 by J. H.
"Everyone there is so friendly, and I love my trainer Brian!"
Jul 19, 2018 by K. T.
"Personal"
Jul 12, 2018 by B. K.
"Trainers"
Jul 2, 2018 by R. H.
"Everything!"
Jun 30, 2018 by K. S.
"Great trainers. Brian Jones is knowledgeable and a great motivator. "
Jun 27, 2018 by J. N.
"The care the trainers have for all of the clients"
Jun 11, 2018 by J. W.
"I like working one on one. The trainers listen to your concerns and work with you. I highly recommend Fitness Together. I had Rotator Cuff repair 2 years ago and was still having some pain issues. When I started at FT, they listened and have been working with me and being very careful. The residual muscle pain I was experiencing is almost a thing of the past now. I am very happy."
May 16, 2018 by D. S.
"1) I like the one-on-one personal training offered 2) I like the efforts taken to try and reschedule sessions about the work schedule of myself and other clients. I know it is challenging to do, but I appreciate the time and effort required to do it. "
May 9, 2018 by H. S.
"Friendly staff who personalize and cater to each individuals needs. Great workouts that always push me to do my best and improve all while having fun! "
Apr 14, 2018 by R. A.
"Trainers are experienced professionals that become "family"."
Apr 2, 2018 by L. K.
"The trainers are great but we need a working coffee machine. "