Our Studio Location
PERSONAL TRAINING STUDIO
Fitness TogetherBrentwood
Merchants Walk Shopping Center
7031 Executive Center Dr #109
Brentwood, TN 37027
p. (615) 377-9550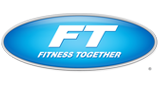 $99 to $199 View Map
HOURS OF OPERATION
5:15am - 9pm M-F
6am - 3pm Sat
Closed Sunday
Client Reviews
Get Inspired, Get Results. *Individual exercise results may vary.
Jan 16, 2019 by C. T.
"One on one service that fits my needs"
Jan 12, 2019 by R. H.
"Love FT and all the trainers. A wonderful community of people , working hard to stay in shape. "
Jan 10, 2019 by C. M.
"The trainers really care about your health and well being. I eavesdropped on a trainer instructing someone yesterday and she gave very specific direction and explanation of the proper form to her client. "
Dec 16, 2018 by C. P.
"Friendly, casual atmosphere Workout variety Nutrition guidance "
Dec 14, 2018 by R. A.
"New studio is efficient and the location is great. Easy parking. Staff is outstanding and I continue to improve physically. No one believes that I am 60!"
Nov 29, 2018 by K. T.
"Personal attention....."
Nov 28, 2018 by H. S.
"Great location and the facility is extremely nice!! All trainers are superb and cater to your individual needs. They meet you where you are and push you beyond you thought you were capable of!"
Nov 14, 2018 by B. K.
"Trainers"
Oct 20, 2018 by R. A.
"Every trainer has my best interest at heart and encourages me to succeed."
Oct 18, 2018 by A. C.
"Focus on the client's goals"
Oct 15, 2018 by C. P.
"Variety of workouts & exercises Commitment level of trainers Friendly, down to earth environment"
Sep 26, 2018 by J. H.
"Love the team there at Fitness Together! Especially Brian, my trainer."
Sep 18, 2018 by K. S.
"Knowledgeable staff that works to help you meet your goals."
Sep 4, 2018 by K. B.
"Trainers are very knowledgeable and personable....really like the new facilities"
Aug 26, 2018 by R. H.
"Everyting'"
Aug 15, 2018 by P. L.
"I like being one on one with a trainer, but not isolated from everyone else. I enjoy the community feel of FT."
Aug 11, 2018 by J. W.
"Love the one on one and the fact that the trainers listen to you and work with you and your limitations. "
Aug 8, 2018 by L. J. W.
"First class professionals!"
Aug 3, 2018 by L. K.
"Trainers are great!!"
Jul 29, 2018 by A. C.
"Professionalism and knowledgeable trainers. Private workout areas."