Our Studio Location
PERSONAL TRAINING STUDIO
Fitness TogetherBrentwood
4910 Thoroughbred Ln
Brentwood, TN 37027
p. (615) 377-9550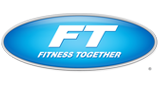 $99 to $199 View Map
HOURS OF OPERATION
5:15am - 9pm M-F
6am - 3pm Sat
Closed Sunday

Corner of Franklin Road & Old Hickory in the Merchants Walk Center
Client Reviews
Get Inspired, Get Results. *Individual exercise results may vary.
May 9, 2018 by H. S.
"Friendly staff who personalize and cater to each individuals needs. Great workouts that always push me to do my best and improve all while having fun! "
Apr 14, 2018 by R. A.
"Trainers are experienced professionals that become "family"."
Apr 2, 2018 by L. K.
"The trainers are great but we need a working coffee machine. "
Mar 28, 2018 by R. S.
"My trainer, Brian is very professional and prepared in the process of working with clients."
Mar 22, 2018 by G. C.
"Excellent instruction, nice facility, excellent staff! "
Mar 22, 2018 by S. F.
"Great people, great workouts"
Mar 19, 2018 by J. B.
"I like the enthusiasm of the staff and their willingness to make the experience what is best for me. I also appreciate their knowledge of how diet and exercise work together."
Mar 18, 2018 by J. H.
"Brian is great! He is very positive and encouraging. He is truly concerned for your overall fitness and health."
Mar 14, 2018 by K. P.
"Always a great HIIT workout!"
Mar 6, 2018 by B. K.
"Trainers are very knowledgeable and friendly."
Mar 1, 2018 by H. S.
"The one-on-one service they provide with personal training if that is what you prefer. They also have a small group option where you are working out with up to 4 people in a PACK class. Most importantly, the friendly staff and knowledge they have to cater to your personal needs/ goals! "
Feb 24, 2018 by J. G.
"I am so much healthier because of Fitness Together "
Feb 20, 2018 by K. B.
"knowledgeable trainers in a motivational environment..."
Feb 13, 2018 by K. P.
"Adam has been a fantastic trainer who is very knowledgeable and able to adapt exercises as needed. He is an absolute "energizer" and always has a positive mindset to encourage you on the days when you just don't feel like giving 100% to your workout. The entire staff is friendly, the facility is clean and everyone is focused on providing the client with the best workout experience possible! The team at FT is truly dedicated to your well being - they are highly recommended!"
Feb 7, 2018 by L. K.
"Great trainers."
Feb 3, 2018 by L. J.
"Katelynn is great. Really takes our goals and abilities into account when determining our workouts. Good at listening and adapting. "
Jan 19, 2018 by S. F.
"Great training, great people!"
Jan 15, 2018 by K. T.
"Individual training"
Jan 11, 2018 by J. D.
"csxzxc"
Jan 11, 2018 by A. K.
"Client interaction , and trainers are ALWAYS coming up with great and different workouts. You never come in and do the same program TWICE ! "