here's how it works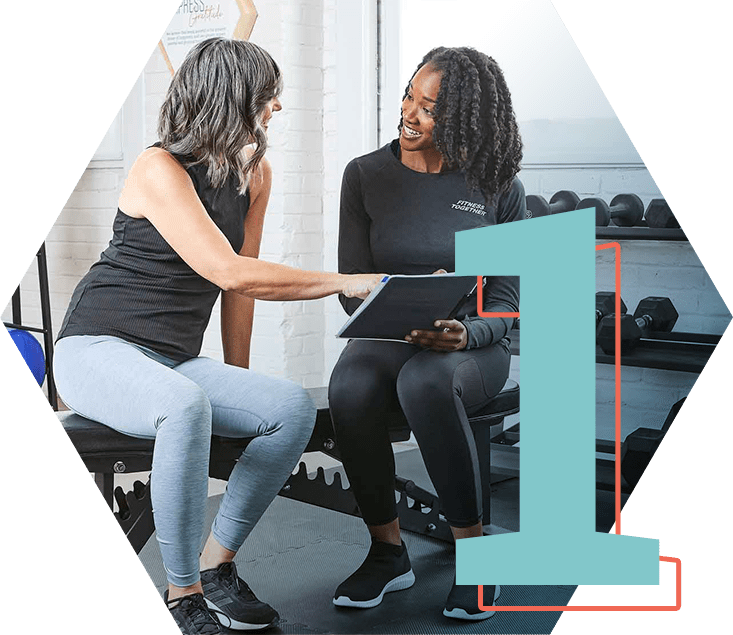 complimentary
signature fit evaluation
A complimentary signature process where we learn about your goals, health history, and take you through a mini workout so we have the information we need to begin building your customized program.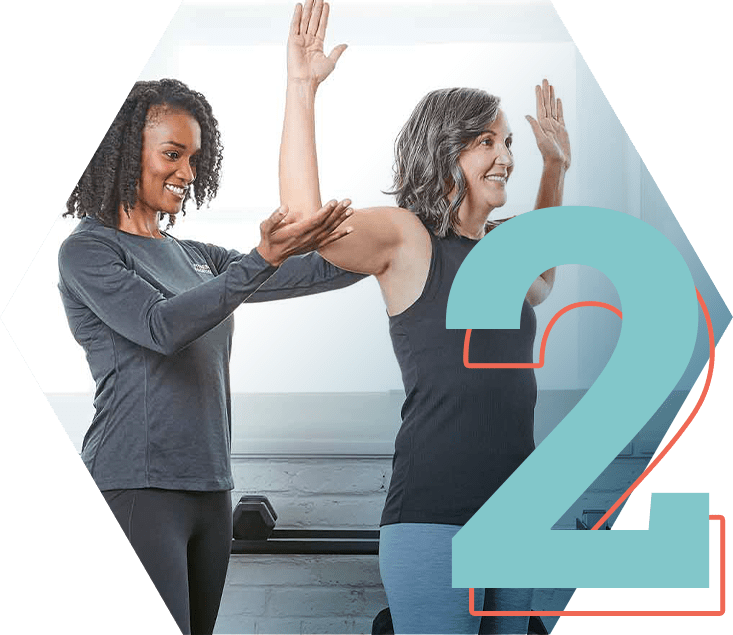 full body assessment
A comprehensive fitness assessment to collect baseline metrics that will help us track your progress.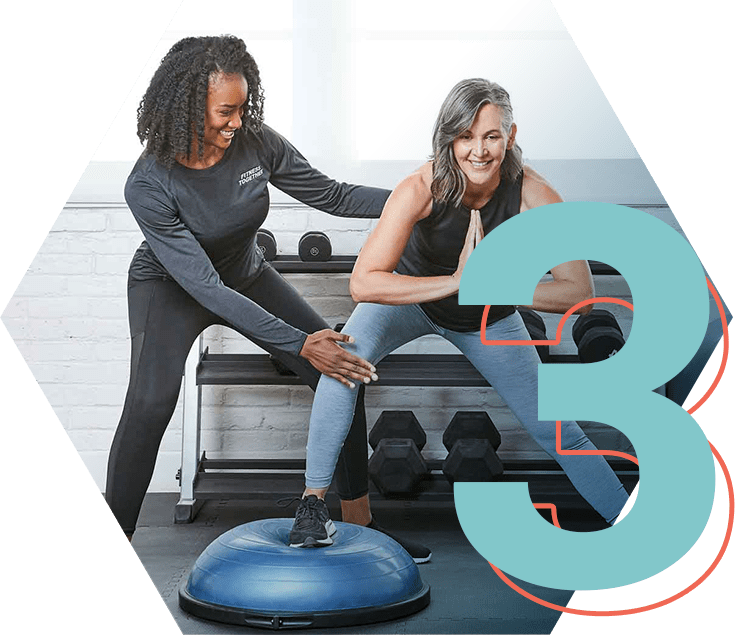 personal training session
Meet your trainer in your private suite (or virtually) for your 1:1 session to begin your completely customized workout program.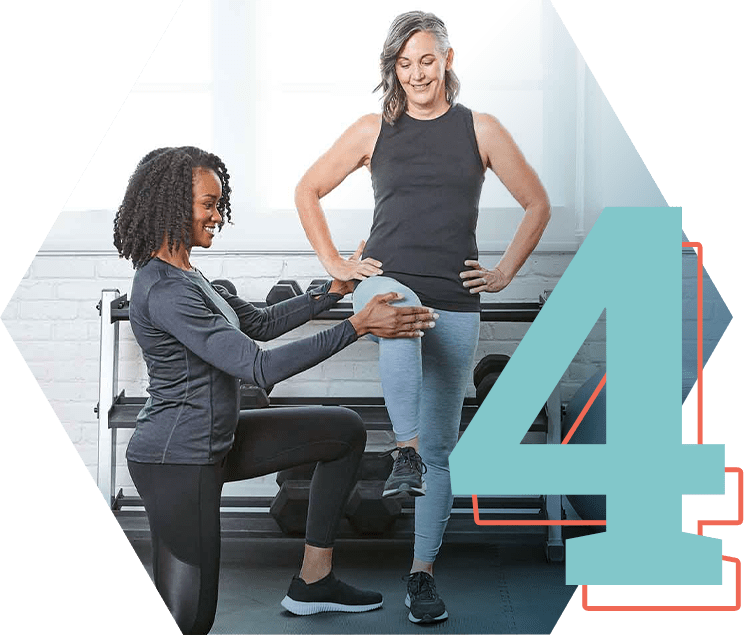 progress checks
A comprehensive assessment every 6 weeks so we can celebrate your progress and set new goals.
WHAT CLIENTS ARE SAYING...
The personalized workouts are fantastic. Bob is very, very familiar with anatomy, prior injuries, what is safe, and sets reasonable goals. The sessions are well worth the money spent. My blood sugar levels have been in a good range and my ability to do regular day-to-day activities has improved.

I have just started back to working out after a long time "on the couch". I feel that my fitness level is progressing quickly and my trainer has been really sensitive to my limitations but with the correct mixture of challenging me. Feeling strong!

Fitness Together has been a game changer for me both physically and mentally. I am so grateful to have found a gym that uses a tailored approach to each individual. I truly never thought I would enjoy going to the gym, but thanks to FT, I jump out of bed to meet my amazing trainer, Shelby. This place is the best!