personal training in private suites
PRIVATE WORKOUT SUITE no crowds - just you and your trainer.
CUSTOMIZED WORKOUT programs to fit your needs and goals.
FULLY-EQUIPPED studio suite - no waiting for equipment and no distractions.
Be part of a COMMUNITY that will support you through your journey.
stay on track with your goals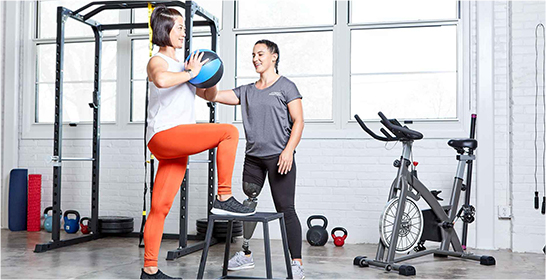 You will feel welcome and comfortable the minute you walk through our doors. Our studios are comprised of a small number of individual fully- equipped private workout suites so you and your personal trainer can devote all attention and energy to your workout.
Can't always make it in, but want to to stay on track with your goals? Check out our LIVE 1-on-1 Virtual Training.


initial assessment to set the
BASELINE & CREATE GOALS

get started in one of our in-studio
PRIVATE WORKOUT SUITES
WHAT CLIENTS ARE SAYING...
Custom Workouts for each individual skill and fitness level. No judgment atmosphere. I really like the trainer(s). I wish everyone could afford private training, there's nothing like it.

Accountability and a great, total body workout.

Custom workouts to benefit specific client needs. Trainers are very experienced.

Custom Workout specific to the needs of the client. Trainer pays attention, never seems bored. Encouraging.