Dawn Barthe

,

Studio Manager

Years of Experience

Credentials

NASM Certified Personal Trainer
Senior Fitness Consultant
MS Exercise Specialist

Dawn has been in the fitness industry for over 30 years. She has worked in many aspects in the field, from fitness management and sales, training clients, to teaching group exercise classes. Dawn holds a B.S. in Psychology with a concentration in Nutrition from Southern Connecticut State University, where she also instructed fitness programs on campus. Dawn became a fitness instructor certified through AFAA (Aerobic and Fitness Association of America) in 1988, her junior year in high school and never looked back. She is proficient in many formats such as Pilates, Step, and Kickboxing just to name a few. She also holds a certification from NASM (National Academy of Sports Medicine) since 2000. Dawn believes that being fit mentally, emotionally, and physically is the true fountain of youth. In addition to managing Fitness Together Sudbury, Dawn also manages Fitness Together Wayland.

Kurt Anderson

,

Assistant Manager

Years of Experience

Credentials

NSCA Certified Personal Trainer
NSCA Certified Strength and Conditioning Specialist

Kurt graduated from the University of Massachusetts at Amherst with a degree in Human Nutrition. A lifelong passion for fitness and healthy living led Kurt to pursue a degree in this field. From there, he became a Certified Personal Trainer through the National Strength and Conditioning Association (NSCA) as well as a Certified Strength and Conditioning Specialist (CSCS) also through the NSCA. Kurt has been training since 2005, and has experience working with a wide range of clients with varying fitness levels. He has worked in studio and gym settings as well as in a rehabilitation facility. Kurt's passion is to have each person that he works with excited about making fitness a part of their lives and to show them that it can be fun as well. He always looks forward to meeting new people and introducing new ways to get them to sweat!

Dan Despres

,

Personal Trainer

Years of Experience

Credentials

NPTI Certified Personal Trainer
NASM Certified Personal Trainer

Dan has been interested in fitness since the late 1980's.  In 2013 Dan turned his interest into his profession when he graduated with a Personal Trainer Diploma from National Personal Training Institute.  Shortly thereafter Dan achieved his personal trainer certification through the National Academy of Sports Medicine (NASM). Before joining the Fitness Together team, Dan trained at a small gym with a wide range of clients with varying levels of fitness between the ages of 16 and 85.  He specialized in fat loss and toning along with restoring mobility.  Dan has a passion for teaching new exercise techniques and looks forward to helping you achieve your fitness goals.
here's how it works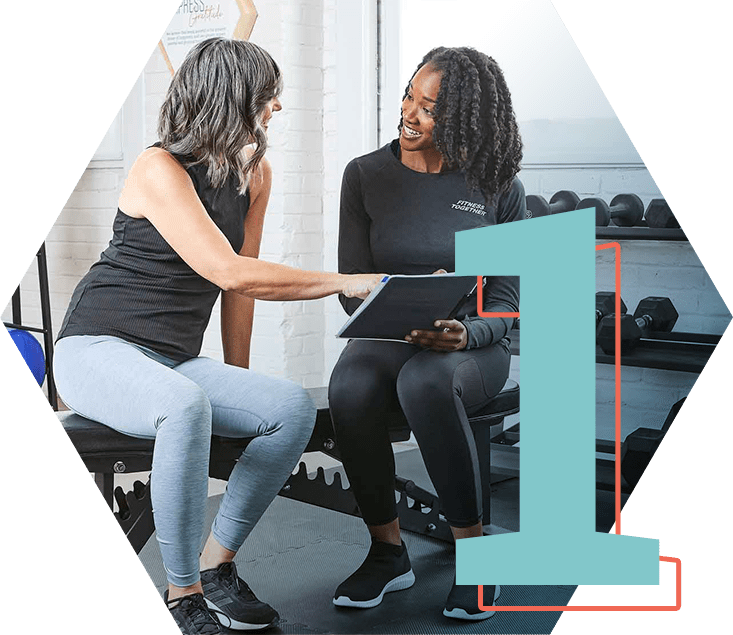 complimentary
signature fit evaluation
A complimentary signature process where we learn about your goals, health history, and take you through a mini workout so we have the information we need to begin building your customized program.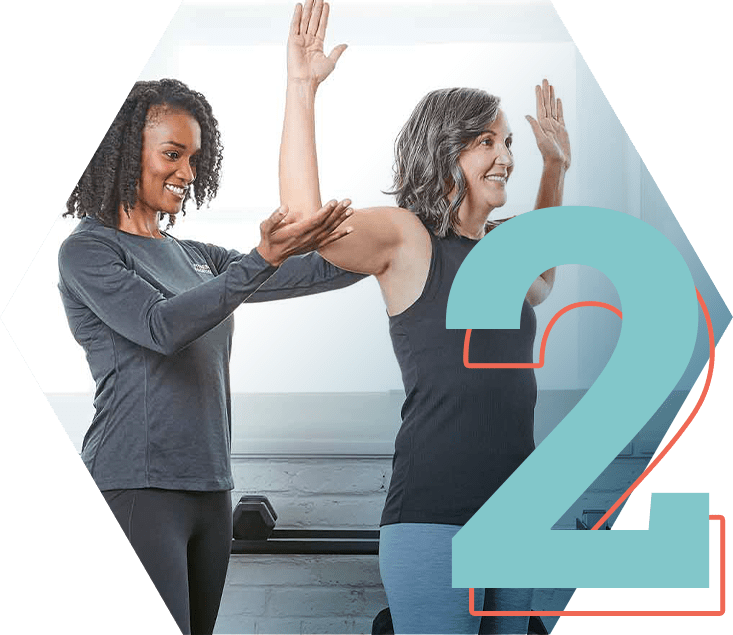 full body assessment
A comprehensive fitness assessment to collect baseline metrics that will help us track your progress.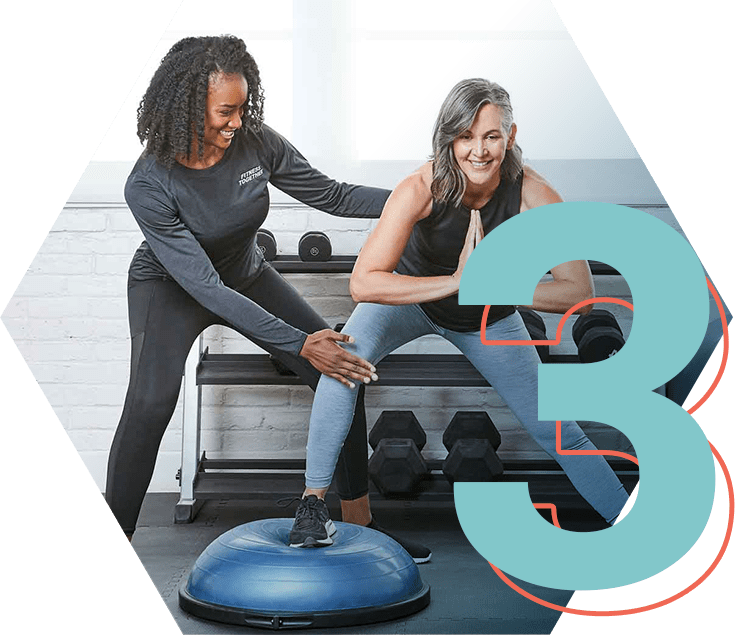 personal training session
Meet your trainer in your private suite (or virtually) for your 1:1 session to begin your completely customized workout program.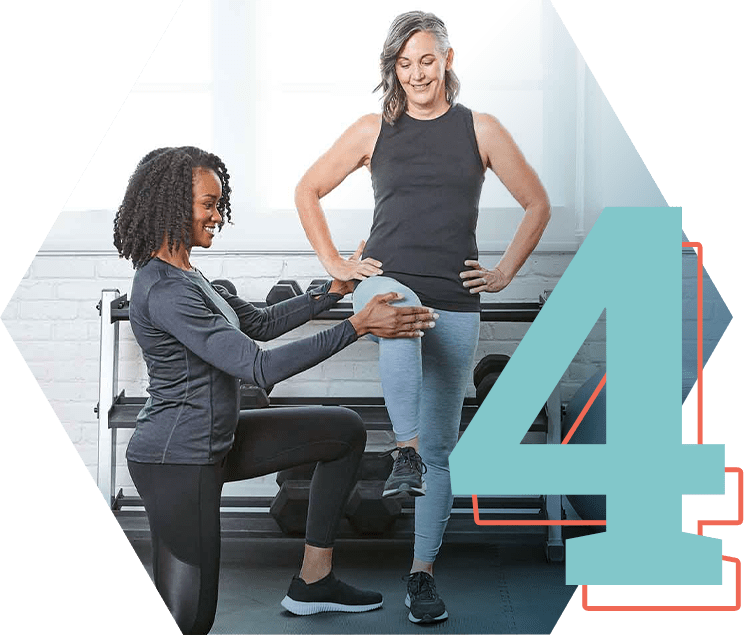 progress checks
A comprehensive assessment every 6 weeks so we can celebrate your progress and set new goals.
WHAT CLIENTS ARE SAYING...
Friendly people who care about helping you achieve your goals. FT helped me prepare to hike the Appalachian Trail at age 65. If you have the will, FT will show you the way.

I have been working out at FT for a couple of years and it has made a dramatic difference in my health. I no longer need hip surgery and I am able to dance and hike again.

I started working out after having breast cancer and heading to osteoporosis. My primary goal with FT was to increase bone density. I now have normal bone density.

The high quality training and nutrition advice at Fitness Together has helped me reach my fitness goals. I've lost 20 pounds and have a BMI of 22.8!