Our Studio Location
PERSONAL TRAINING STUDIO
Fitness TogetherSudbury
Sudbury Crossing Plaza
423 Boston Post Rd
Sudbury, MA 01776
p. (978) 443-7080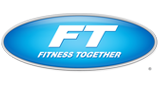 $99 to $199 View Map
HOURS OF OPERATION
Mon - Fri 6:00 AM - 9:00 PM
Sat 7:00 AM - 3:00 PM
Sun Closed

Personal Training Partners
A listing of local business partnerships around the Sudbury, MA studio.
"Our Mission is to revolutionize our community's expectations of health, human potential, and pediatric development."
Good Chi Acupuncture provides safe and natural treatments for psoriasis, infertility, lower back pain, neck pain and neuralgia and other common ailments.
At Elements, it's our philosophy to work with you to exceed your expectations by matching the right therapist to your desired outcome. Our Wayland massage therapists spend time with you to understand your body's problem areas and learn about any health conditions you may have, therefore customizing the experience to meet your needs. Whether it is to provide relief from pain, release of tension, reduction of stress or simply to relax and feel your best, Elements Therapeutic Massage Wayland is committed to promoting your well-being.