Dawn Barthe

,

Studio Manager

Years of Experience

Credentials

NASM Certified Personal Trainer
Senior Fitness Consultant
MS Exercise Specialist

Dawn has been in the fitness industry for over 30 years. She has worked in many aspects in the field, from fitness management and sales, training clients, to teaching group exercise classes. Dawn holds a B.S. in Psychology with a concentration in Nutrition from Southern Connecticut State University, where she also instructed fitness programs on campus. Dawn became a fitness instructor certified through AFAA (Aerobic and Fitness Association of America) in 1988, her junior year in high school and never looked back. She is proficient in many formats such as Pilates, Step, and Kickboxing just to name a few. She also holds a certification from NASM (National Academy of Sports Medicine) since 2000. Dawn believes that being fit mentally, emotionally, and physically is the true fountain of youth. In addition to managing Fitness Together Sudbury, Dawn also manages Fitness Together Wayland.

Kevin Cheng

,

Personal Trainer

Years of Experience

Credentials

NASM Certified Personal Trainer
MS Exercise Specialist
Golf Training Specialist

A National Academy of Sports Medicine certified personal fitness trainer, Kevin seeks to improve the quality of life of everyone he trains. Kevin, being a former Certified Nurse Aid and finishing up a program in therapeutic massage, has recognized the importance of exercise in helping with the prevention of disease and sustaining a better quality of daily life. Kevin believes in exercise and the intricate part it plays in preventative health care. He has had years of experience having participated in and trained for a variety of sports, both formally and informally, including basketball, soccer, football, tennis, tae kwon, and volleyball. Kevin has trained a variety of clients with different goals. These include clients rehabilitating from injury, serious athletes, and clients that simply want to look and feel better. All have benefited under the care of Kevin's training regimen.

Diane Plotts

,

Personal Trainer

Years of Experience

Credentials

ACE Certified Personal Trainer
Parkinson's Fitness Specialist
Older Adult Exercise Consultant
Precision Nutrition Specialist

Diane has had an interest in the fitness field since 2006 when she began her own health and fitness journey.  By going through a journey that involved losing over 100 pounds, Diane can truly understand the struggles that many clients are going through as they begin their fitness and wellness journey. Diane has a passion for fitness and enjoys seeing others reach their full potential.    Prior to becoming an Ace Certified Personal Trainer, Diane worked as a wellness coach at a Marriott Hotel in the San Francisco area for roughly for approximately 10 years.  Diane focused on functional training along with nutrition counseling to over 300 employees.  In addition to being a personal trainer, Diane holds a Bachelor's Degree in Criminal Justice and an Associate's Degree in Health Sciences.  Prior to working at Fitness Together, Diane worked as a group personal trainer, boot camp instructor, and one-on-one personal trainer at a small boot camp and a large gym in the San Francisco Bay area.   

Alex Zapata

,

Personal Trainer

Years of Experience

Credentials

NASM Certified Personal Trainer
BS - Exercise Science

Alex is an NSCA-certified personal trainer with a degree in Exercise Science from The University Of South Carolina. Throughout all four years of High School and one year of College he has had some kind of injury that led him to be deconditioned and start from ground zero when it came to his fitness. Alex understands being uncomfortable and struggling when trying to get into general shape after some intense injuries. Experiencing the pain, the long process, the difficult days of wanting to give up, and also the amazing results at the end of it all allowed him to appreciate the trainers who were always by his side. Those experiences and more has allowed Alex to better himself in the fitness industry but also understand where people come from when they go through the same process. Alex has 3 years experience in the Physical Therapy field as a physical therapist assistant/aide in both the hospital and outpatient setting. Working with a wide variety of populations, he has seen a fair amount of injuries and disabilities, while also treating and learning from them.

Rich Schmidt

,

Personal Trainer

Years of Experience

Credentials

NSCA Certified Strength and Conditioning Specialist
NSCA TSAC-F Tactical Strength and Conditioning Facilitator
ISSA Certified Personal Trainer

Rich has 25 years of experience as a personal trainer, and is a NSCA Certified Strength and Conditioning Specialist, a NSCA TSAC-F Tactical Strength and Conditioning Facilitator, and an ISSA Certified Personal Trainer. Prior to his fitness career, Rich was a Sergeant in the Army at Fort Bragg. During his time as a personal trainer, Rich has worked with clients in their homes, at local fitness studios, and most recently was a Strength and Conditioning coach at the Cambridge School of Weston.
here's how it works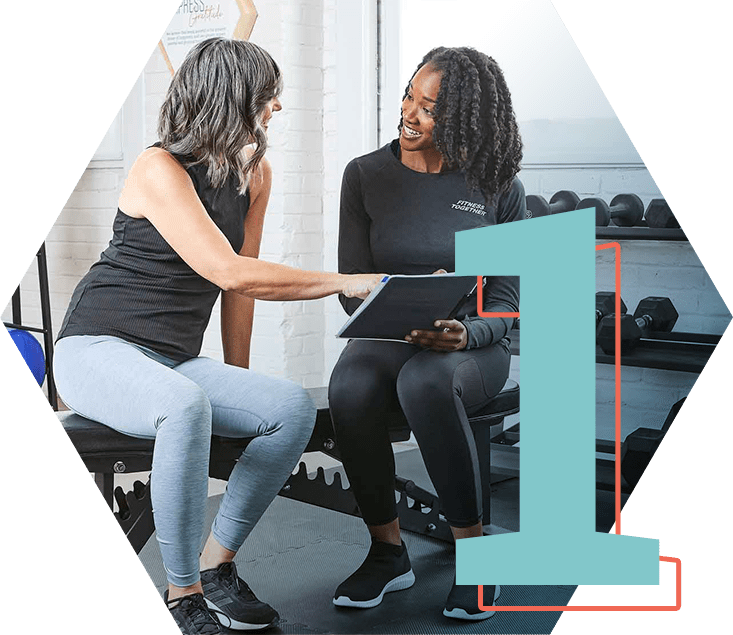 complimentary
signature fit evaluation
A complimentary signature process where we learn about your goals, health history, and take you through a mini workout so we have the information we need to begin building your customized program.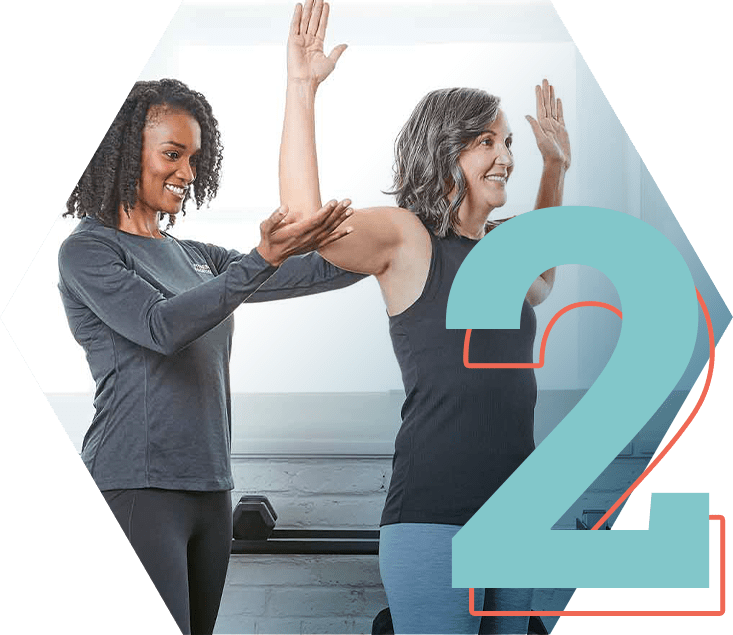 full body assessment
A comprehensive fitness assessment to collect baseline metrics that will help us track your progress.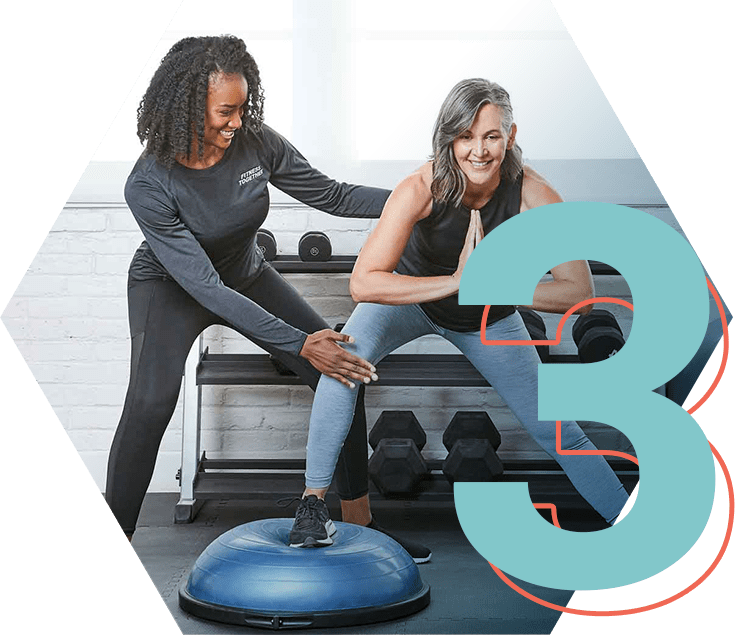 personal training session
Meet your trainer in your private suite (or virtually) for your 1:1 session to begin your completely customized workout program.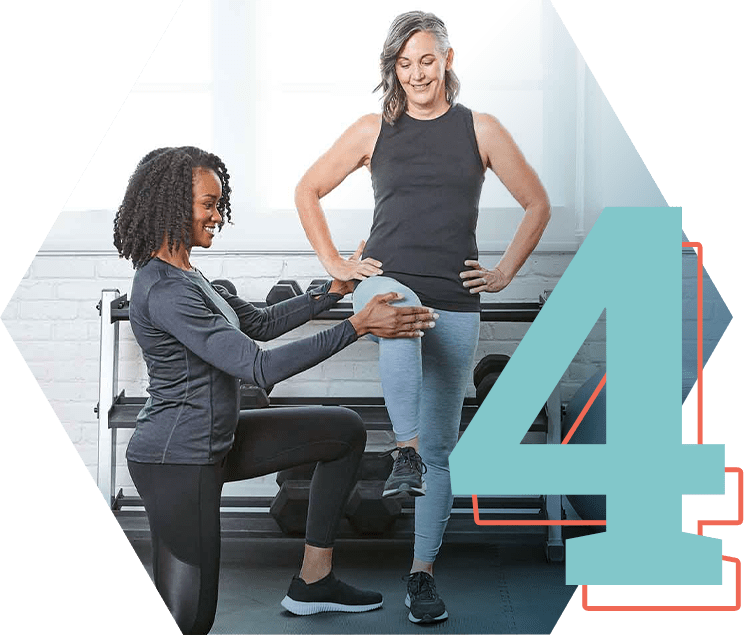 progress checks
A comprehensive assessment every 6 weeks so we can celebrate your progress and set new goals.
WHAT CLIENTS ARE SAYING...
Friendly people who care about helping you achieve your goals. FT helped me prepare to hike the Appalachian Trail at age 65. If you have the will, FT will show you the way.

I started working out after having breast cancer and heading to osteoporosis. My primary goal with FT was to increase bone density. I now have normal bone density.

The high quality training and nutrition advice at Fitness Together has helped me reach my fitness goals. I've lost 20 pounds and have a BMI of 22.8!

I have been working out at FT for a couple of years and it has made a dramatic difference in my health. I no longer need hip surgery and I am able to dance and hike again.