A listing of local business partnerships around the Sebring, FL studio.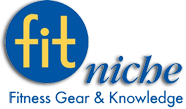 FITniche
FITniche is YOUR specialty running and fitness store. We're experts at helping YOU choose athletic shoes based on your unique biomechanics, and we've been recognized by Competitor magazine as one of the Top 50 Running Stores in the nation for 3 years in a row. We employ a highly trained Crew and conduct video analysis and other critical assessments to help YOU find just the right footwear for your biomechanics, ensuring both optimal comfort and protection from injury. We carry most of the major (and some not so major) brands that have proven functional benefits for YOU, and we stock a wide array of sizes and widths. At FITniche, you'll also find amazing apparel that fits you and your activities, making YOU look and feel oh, so maahhvelous! And you'll discover all the Knowledge you need to get FIT and have FUN doing it! So whether you run, jog, walk, skip, swim, or just like to hit the gym, we have YOUR fitness needs covered. Get in soon to get FIT and have some FUN with us today!

Coach4Tris
Aligned with several "excellent" partners, Coach4Tris believes in a holistic approach. Coach4Tris is led by Coach Kameel and answers the call for quality professional athlete services from hands on coaching to providing the necessary and all too forgotten proper bike fit. Central Florida is fortunate to have an individual who is certified in all his services. There is no need now to go to other locations for your athletic needs. At Coach4Tris our commitment to you is based on passion and backed by years of experience and officially recognized certifications. Coach Kameel strongly believes in the power of the mind and so to be a successful athlete his belief is that the athlete needs to be committed and dedicated to his goal. As individual goals are unique and do not conform to another so does Coach Kameel's training style. No service is provided prior to a full and detailed analysis of your current athletic background, strengths, weaknesses and goals. The final outcome is an effective and efficient athlete with recognizable results. Coach Kameel offers his services to athletes of all levels. Coach Kameel holds coaching certifications in: USA Triathlon Level 1 USA Cycling Level 2 Power Meter Training Sport Biomechanics Video Analysis F.I.S.T Bike Fitter Aerodynamics Retul Bike Fitter Coach Kameel USAT Florida Region Council | USA Triathlon Coach Level 1 USA Cycling Coach Level 2 | Power Meter Training Certified F.I.S.T. Tri Bike Fitter | RETUL 3D Bike Fitter (407) 614-7703

le lumiere medi spa & rejuvenation center
Spa and Rejuvenation Center

Delaney Photography
Ready to take care of all of your photo needs. Click on the link for more details.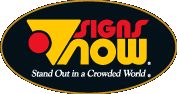 Signs Now Sebring
We deliver options that are new and inventive. Whether you're covering a building, wrapping a vehicle, directing, informing, or advertising we have a solution for your business. Our unique digital solutions allow us to offer a variety of digital color products from small to large, indoors to outdoors. If you can imagine it, we can make it reality. For a free QUOTE or more information, click the link to their website.