A listing of local business partnerships around the Pikesville, MD studio.

National Academy of Sports Medicine
NASM is a global leader in providing evidence-based certifications and advanced credentials to health and fitness professionals. They have been a leader in the industry for over 25 years and have helped tens of thousands of professionals enhance their careers while empowering millions of clients to live healthier lives.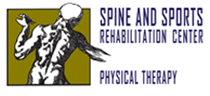 Spine and Sports Rehabilitation
Whether you're in pain, experiencing physical limitations or want to reach fitness or athletic goals, our evidence-based, effective techniques, specialties and programs will help get you to where you want to be. Our programs are designed to help you reach your individual goals. Contact us today to discuss a program that's right for you.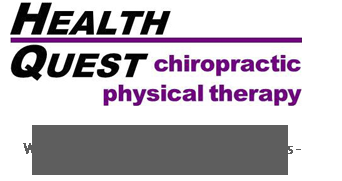 Health Quest Chiropractic Care
Health Quest Chiropractic & Physical Therapy provides a variety of chiropractic, physical therapy, and rehabilitative services. We are conveniently located at the corner of Reisterstown and McDonogh Roads - with handicapped access and free, off-street parking. And we can accommodate virtually any of your scheduling needs with our hours of operation. Services at Health Quest Chiropractic & Physical Therapy are provided by Dr. Paul Ettlinger, Dr. Sean Grady, Dr. Sarah Barbee, Dr. Ryan Cappelletti and their team of licensed, professional assistants - all in an environment that is underscored by superior customer service every step of the way. We go beyond typical treatment of neck pain, back pain, migraines, herniated discs and bulging discs to treat muscles and joints in the entire body - such as shoulder, elbow, hip and knee pain/injuries. We care for those involved in auto accidents or work-related injuries. And we provide the premier treatment for peripheral neuropathy in the entire state of Maryland, where patients average 74% reduction in neuropathy symptoms such as numb, tingling and/or pain in their hands or feet. We typically treat patients in Owings Mills, Reisterstown, Finksburg, Glyndon, Pikesville, Stevenson, Randallstown, Gwynn Oak, and the entire NW Baltimore, Maryland metropolitan area. However, many patients travel from throughout the state of Maryland because they trust and appreciate the quality of care and service they receive in our practice.