A listing of local business partnerships around the Pikesville, MD studio.

National Academy of Sports Medicine
NASM is a global leader in providing evidence-based certifications and advanced credentials to health and fitness professionals. They have been a leader in the industry for over 25 years and have helped tens of thousands of professionals enhance their careers while empowering millions of clients to live healthier lives.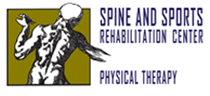 Spine and Sports Rehabilitation
Whether you're in pain, experiencing physical limitations or want to reach fitness or athletic goals, our evidence-based, effective techniques, specialties and programs will help get you to where you want to be. Our programs are designed to help you reach your individual goals. Contact us today to discuss a program that's right for you.