A listing of local business partnerships around the Northampton, MA studio.
Northampton Survival Center
Northampton Survival Center

The Greater Northampton Chamber of Commerce
The Greater Northampton Chamber of Commerce is as unique as Northampton itself. Our 750 members are dedicated to improving the quality of the special place where we do business and live. The Chamber makes positive change happen. We have a real impact on the quality of the greater Northampton business climate and our region's economic well-being. The Chamber assures Northampton's success as a destination for visitors, the success of small business, and the success of our public schools.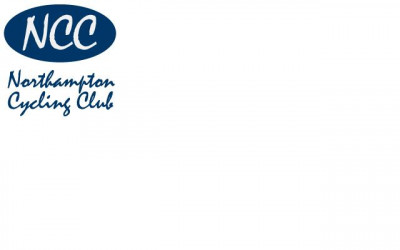 Northampton Cycling Club
The Northampton Cycling Club is a volunteer-run, non-profit organization whose mission is to promote fun, fitness, and health through the sports of cycling and triathlon to athletes of all ages and abilities in the Pioneer Valley.

Community Involved in Sustaining Agriculture
Community Involved in Sustaining Agriculture (CISA) links farmers and communities to strengthen agriculture and enhance the economy, rural character, environmental quality, and social well-being of western Massachusetts, and partners with other organizations in its region and around the country to sustain agriculture.

Metabolic Typing
Metabolic Typing is the scientific methodology for customized nutrition and is based on the fact that there is no universally healthy diet that is right for all people. Anyone can use Metabolic Typing to find out exactly which foods are good for their health, and those that are not. Metabolic Typing also identifies nutritional supplements that will make you as healthy as you can be and will keep you from wasting your money on those that would make you tired and sick.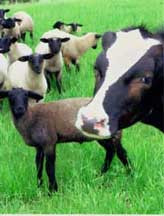 Eat Wild
Your source for safe, healthy, natural and nutritious grass-fed beef, lamb, goats, bison, poultry, pork, dairy and other wild edibles. This website provides: (1) Comprehensive, accurate information about the benefits of raising animals on pasture. (2) A direct link to local farms that sell all-natural, delicious, grass-fed products. (3) A marketplace for farmers who raise their livestock on pasture from birth to market and who actively promote the welfare of their animals and the health of the land.

The C.H.E.K Institute
The C.H.E.K Institute specializes in advanced education for health and fitness professionals, providing quality information, educational materials and functional training tools.

Perform Better
Speed, strength, agility, power, stability and conditioning are vital components to success in any athletic competition. With this in mind, Perform Better has carefully selected each product in its catalog for its ability to help improve health and/or sports performance. Whether you're trying to make yourself or your athletes stronger, faster or more explosive, you can trust our expert staff to suggest the right products to meet your needs.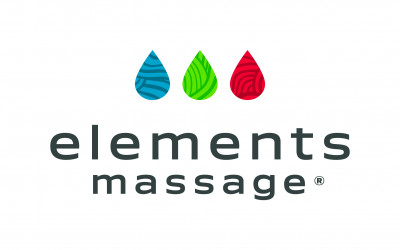 Elements Massage
The Elements Way® The Elements Way® may sound like it's about us, but it's really about you. The Elements Way® was created with one goal in mind: to give you, the client, the best and most personalized massage you have ever had. Founded by a massage therapist, the fundamental core of Elements Massage™ is to provide a truly customized therapeutic massage to every client, every session. By taking the time to listen and communicate with you prior to every session, Elements Massage™ studio therapists can tailor your session to meet your needs. Our studios' therapists combine their skills and abilities to perform the massage that you want. That's The Elements Way®. The Elements Way® is designed to deliver a personalized experience in every aspect of your massage. Communication about your therapeutic needs begins when the appointment is scheduled. You tell the studio what you want, what you expect and on what areas you would like us to focus. That information allows our independently owned and operated studios to match you with a therapist whose skill set will deliver the massage you have requested. Elements Massage™ studios know what their therapists are best at, and they know that you deserve a therapist who will meet your expectations. The Elements Way® doesn't stop once the massage begins. Our studios' therapists conduct regular check-ins and pressure adjustments throughout your session to ensure the massage therapy you receive meets your expectations from beginning to end. The Elements Way® allows studio therapists to best channel the healing and restorative power of massage therapy as a vital component of overall health and wellness. More than a traditional massage, it's a specialized approach to massage therapy that ensures an experience steeped in relaxation and rejuvenation. The Elements Way® is our difference. At Elements Massage™, we only do massage. It's therapeutic, handcrafted, and personalized. Our studios' therapists are focused on delivering a massage that is responsive to your individual needs; resulting in a better massage for you. The Elements Way® provides everything you want most from a massage: Relaxation – You won't want to leave. Rejuvenation – You'll feel like a brand new you. Therapeutic Relief – That's what we do best. Personalized Therapy – You'll receive a massage that is just right for you. Combine The Elements Way® with The Elements Promise™ and there is truly no better experience in the industry than what you get at Elements Massage™. The Elements Promise™ is our guarantee that the massage you receive will meet or exceed your expectations, or the next one is on us. It's our commitment to you to provide greater health and wellness. Find out why The Elements Way® is the only way to truly experience customized, personalized massage therapy.