Our Studio Location
PERSONAL TRAINING STUDIO
Fitness TogetherNorthampton
22 Strong Ave
Northampton, MA 01060
p. (413) 582-0727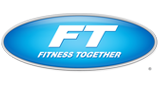 $99 to $199 View Map
HOURS OF OPERATION
Monday - Friday 6AM to 9PM
Saturday 6AM to 3PM
Our Staff
Get to know our friendly Fitness Together® Personal Training Staff at Northampton.
Team Fitness Together
We are professionals with the best certifications and years of experience working with a range of clients from seniors to youths. We work with clients who are athletes and clients who have never worked out before! We work with clients who have severe health conditions and injuries and clients who are training for a triatholon. Whatever your goals we are hear to motivate you, inspire you, coach you, and help you reach your goals!
Mark
Manager
Mark has been helping people achieve their health and fitness goals as a personal trainer in Western Massachusetts since 2003. He has worked with people of all ages and abilities. He has an associate's degree from Holyoke Community College and a bachelor's degree in exercise science from the University of Massachusetts in Amherst. Born and raised in Ludlow, MA Mark has been a fitness enthusiast for well over 20 years and is an avid road cyclist. Mark can often be seen training on his bike all over the valley; up and down the many rolling hills. Mark has a CFSC,
DVRT Level 1 and Restoration certifications,
is a C.H.E.K. Holistic Lifestyle Coach and Precision Nutrition Coach. He owns a home in Springfield with his wife and is a proud father of two boys.
Brad
Fitness Coach
Brad is currently finishing his Degree in Sports Biology and nutrition from Springfield College. He is Nationally certified through the Academy of Sports Medicine. Brad's passion for personal training stems from personal dealing with weight issues as an adolescent and the love of helping people achieve their own goals to reach healthier lifestyles. He feels honored to be a part of the journey clients take to better themselves. Brad believes that every individual has the right to feel healthy and strong on a daily basis. In his free time Brad enjoys running, playing tennis, scuba diving, and football.
Emmanuel
Fitness Coach
Emmanuel is a passionate health and fitness enthusiast. Emmanuel studied Nutrition, Emmanuel believes that keeping our bodies challenged is empowering, and that exercise is the key to good physical health, emotional well being and quality of life. .
Emmanuel believes that exercise and balanced nutrition are the best medicine for the mind and body. Emmanuel is passionate about spreading his knowledge of wellness to help others overcome life obstacles and achieve their goals.
Savannah
Fitness Coach
Fitness has always been a part of Savannah's life. Early on she was active in sports, including soccer and cheerleading. While in college, Savannah began focusing more on her nutritional habits and getting in to the gym regularly to work with a personal trainer. She felt inspired by her trainer and decided to pursue personal training as a career.
After moving to Boston, Savannah began working for Boston Sports Club in Newton, Massachusetts, and became a certified personal trainer through the National Academy of Sports Medicine. With the help of a master trainer, she began working with people one on one, helping them to achieve their fitness goals.
Encouraged by her love of boxing and kickboxing, Savannah became a certified kickboxing instructor through the International Sports and Conditioning Association. She has also worked for Healthworks Fitness Center for Women, where she taught kickboxing and worked with prenatal clients. Wanting to branch out and work with a wider demographic of individuals, Savannah brought her years of experience to the team at Fitness Together. Savannah is NASM, FMS, and DVRT certified. She looks forward to working with clients on their journey to their fitness goals and loves to know that she's helped them along the way.
Geneva
Fitness Coach
Geneva's interest in fitness began as a teenager. Too shy to enjoy playing sports, Geneva began learning about exercise as a way to feel more at ease in her body, and quickly saw the way that feeling more confident and strong rippled out in to the rest of her life. As someone who frequently felt intimidated by traditional gyms, she wanted to be able to share information about how to exercise safely and effectively with others who might feel the same way, and earned certification as a personal trainer through ACE. After witnessing the transformational effect of movement in her own life, Geneva feels strongly that feeling strong in one's own body is a right, not a privilege, and is excited to be sharing information about movement with clients. Her goal is provide clients with the resources they need to feel more powerful, confident, and strong in their bodies.
Jennifer
Fitness Coach
Fitness Together would like to welcome Jennifer Shook to both the Amherst and Northampton studios. Originally from the Springfield area, Jennifer joins us from Miami, Florida, where she worked as a Senior Exercise Physiologist at the Pritikin Longevity Center.

With a B.S. in Exercise Science and three separate certifications with ACSM, ACE, and AFFA, Jennifer has worked as a health and fitness specialist for the past 11 years.
Her specialties include pilates, yoga, as well as therapeutic movement.
Brittany
Fitness Coach
Brittany received her Bachelor of Science in Community Health and Wellness from Curry College in Milton, MA. She has her Personal Training Certification through the Aerobic and Fitness Association of America (AFAA), and Precision Nutrition
Brittany has extensive experience working with clients of all abilities and enjoys motivating and creating fitness programs tailored to the specific needs of her clients. She has a wealth of knowledge when it comes to nutrition.
Brittany's philosophy is to take one step at a time and to be in that moment. Health and fitness require patience. It's not about a quick fix, being healthy and strong is about taking small steps towards those goals each and every day.
Kyle
Fitness Coach
Kyle was inspired at an early age by his father who taught him how to work out. From that moment, Kyle was hooked and new he wanted to inspire others to lead healthy lifestyles.
Kyle has 10 years of experience in martial arts.
Before becoming a personal trainer, Kyle was in the Army where he also learned a lot about physical fitness.
Kyle believes that exercise can be a prescription for physical, mental and emotional health. He is ready to inspire clients to lead happier and healthier lives!
Michael
Fitness Coach
A fitness enthusiast for over thirty years, Michael became a personal trainer as a way to help others engage in physical activities that improve their quality of life. Sharing his knowledge and passion for exercise in dynamic, individualized sessions, Michael empowers people of all ages to feel good about themselves––their strength, balance, mobility, cardiovascular fitness, mindfulness, and self-confidence––by helping them identify and achieve their fitness goals while establishing long term, manageable commitments to their physical fitness and health. Originally from New York City, Michael moved with his wife and two children to Northampton in 2002.
Michael is a Certified Personal Trainer by the American Council on Exercise.
Thomas
Fitness Coach
Michael
Fitness Coach
Michael received his degree in Exercise Science from Becker College in Worcester, MA while also playing and later coaching NCAA Division III football. He later went on to receive his certification as a Functional Strength Coach. He is currently working towards his certification to become a Precision Nutrition Coach. Michael is passionate about helping people move and feel better through a well-rounded approach of functional strength and movement. His biggest reward comes from when he helps someone break through their challenges.
In his free time he enjoys exploring the trails of the Valley with his dog Sue, reading and spending time with his girlfriend Abby and baby daughter Ruby.
Justin Werner
Fitness Coach