Our Studio Location
PERSONAL TRAINING STUDIO
Fitness TogetherNorfolk
350 W 22nd St
Suite 102
Norfolk, VA 23517
p. (757) 228-5310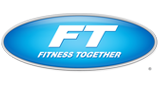 $99 to $199 View Map
Featured Download
Our Owners
Joshua Evans
Manager
Hey there! I'm Joshua Evans, Manager of Fitness Together, Norfolk. I'm thrilled to work with our amazing, expert trainers to provide the best environment for our clients to thrive and achieve their goals. I have a Kinesiology Bachelor of Science degree with a concentration in Exercise Leadership from James Madison University. I also earned another B.S. in the School of Media Arts and Design with a concentration in Video Production: Producing and Directing and picked up a History minor along the way. I was born and raised in Virginia Beach, VA and have always been active, playing soccer and basketball my whole life.
After graduating college in 2008, I was a PE Teacher assistant at Centerville Elementary School in VB. Nothing is more exciting than getting children active and building healthy behaviors and habits at a young age. My career took me into sales and management at GEICO before I became a financial representative for Northwestern Mutual. After that time I worked with a creative company that focused on visual branding, marketing, and communication for clients. I also started and ran my own video production company for 7 years right out of college.
My goal at Fitness Together is to support our trainers so they can provide the best experience possible for our clients. Our promise is that you will get our very best, every time you walk through the door. We're honored to be a part of the healthy lifestyle journey our clients embark on. Fitness Together is a home away from home for our clients and when you're here, you're family. Now let's get to work!
Mark & Marti Carrier
Owners / Trainers / Operators / Fitness Coaches
Hello we are Mark and Marti Carrier. We are the proud owners of Fitness Together located in Norfolk VA in the beautiful Palace Station off 22nd street (Historic Ghent). Marti holds a personal training certificate through A.C.E. and Mark through F. T. the world's largest one on one Personal Training institution. Marti's goal for every Fitness Together client is a strong fit physique. I began working out after the birth of my first child. As I've grown older I've come to realize the importance of not only being cardiovascularly fit, but also using weight resistance to keep from losing muscle tone. Flexibility and balance are also key components for keeping our bodies fit and strong. Encouraging my clients to be their very best is what I'm all about, and I love to see the progress as personal fitness goals are achieved. When you come to Fitness Together you'll receive the very best care and guidance to get you to where you want to be! Mark said "Life without being fit is boring". My passion is to see people improve their personal level of health and fitness. I like to take our clients to a level of intensity they need and beyond. When I see our clients lose weight, lower their blood pressure, reduce their high cholesterol, tighten and tone their bodies, increase their core strength, improve their balance, reduce their stress level, and learn about good nutritional habits, I get excited! After all we only have one body on this earth and we need to learn how to take care of it! Listen, Stop buying bigger clothes and get started on your health and fitness journey! Learn how to take your body back! Make yourself a priority! Let the staff of Fitness Together get you in the best shape of your life!